Listen to the Fat Packs Podcast
Need some background entertainment while wrapping presents? Are you wanting for something to listen to while traveling for the holidays?
Might we suggest the Fat Packs Podcast?
The Fat Packs Podcast, hosted by Eric Norton, is a fun-filled, fast-paced show that brings today's collectors closer to the hobby with informative news, topical conversation, and in-depth interviews with industry leaders and enthusiast alike. Each episode is loaded with content from new products and pricing, to entertainment news and all the need-to-know information for collectors.
You can subscribe on iTunes and other platforms.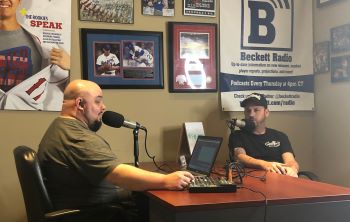 On the latest episode, Eric is talking hockey and Star Wars. First up is Jason Akers from TV's Fast N' Loud. He's a huge Brett Hull collector, and loves to share. Next up, Matt Bible stops down as we talk all things Star Wars collecting with the end of Skywalker saga fast approaching. All that, plus much more, this week on, The Fat Packs Podcast.
For more info, click here. You can also follow the show on Twitter.