Lin-sane leaps in hobby value
——————————————-
By Andrew Tolentino | BSCM Editor
Jeremy Lin. That about sums it up.
With a three-point dagger against Toronto last night, the Asian-American NBA sensation continued to convince fans and collectors that Linsanity is here to stay.
Over the weekend we ran a comprehensive story about what's driving Lin's recent rise in the hobby, but his trading card sales just won't stop soaring. According to the latest Beckett market research study, Linsanity is leading to even higher Rookie Card prices and overall collecting value. Senior Market Analyst Rob Springs pointed to significant increases in the Beckett Online Price Guide  which should reflect updated pricing later this evening.
Be sure to check the OPG for an all-encompassing look at Lin's jump in value. But until then, here are three cards that summarize the ongoing Linsanity saga.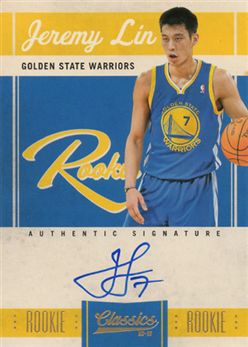 2010-11 Classics #179 Jeremy Lin AU RC
Yesterday: $30 – $80
UPDATED PRICING: $150 – $300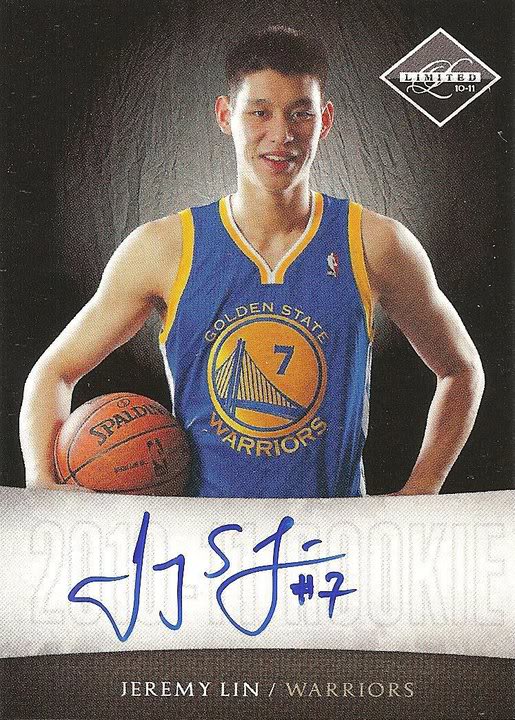 2010-11 Limited Next Day Autographs #41 Jeremy Lin
Yesterday: $40 – $100
UPDATED PRICING: $600 – $1,000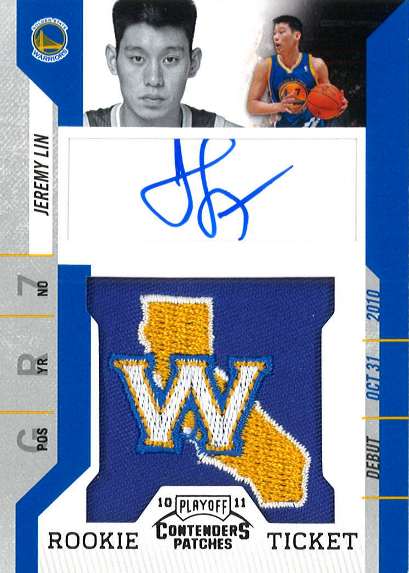 2010-11 Playoff Contenders Patches #191 Jeremy Lin AU RC
Yesterday: $30 – $80
UPDATED PRICING: $150 – $300