Lidstrom heads 2015 Hall of Fame class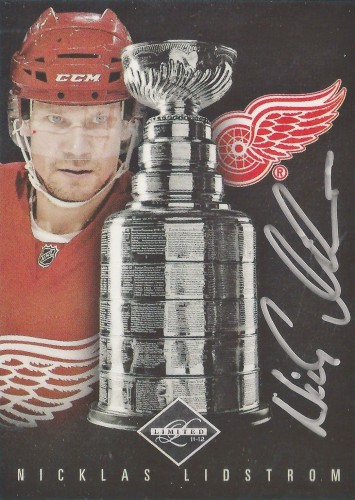 By Stephen Laroche | Beckett Hockey Editor
The Hockey Hall of Fame has announced its Class of 2015 and while many expected to see Nicklas Lidstrom, Sergei Fedorov and Chris Pronger become members, there were some other surprise enshrinements as well.
Veteran defenseman Phil Housley was the other player welcomed along with former Team USA star and gold medal Olympian Angela Ruggiero in the women's category and Carolina Hurricanes owner Peter Karmanos Jr. and former Hall of Fame Chairman and Chicago Blackhawks star Bill "Red" Hay as builders.
Induction ceremonies will be held in November.
How many cards of these players are listed in the Beckett.com database? Find out after the jump.
Nicklas Lidstrom
Regarded as one of the greatest defensemen of all-time, Lidstrom spent his entire career in a Detroit Red Wings uniform and was a part of four Stanley Cup championships during his time there. A third round pick in the 1989 NHL Entry Draft, collectors first became aware of him in 1991-92 as he was one of that year's top rookies. He was a regular First Team All-Star and captured the Norris Trophy on an incredible seven occasions – second only to Bobby Orr. In 2007-08, he became the first European-born player to captain his team to a Stanley Cup. He retired at the end of the 2011-12 season with with an impressive 1,142 career points over 1,564 games – a total that ranks 53rd all-time and sixth among all blueliners.
Lidstrom has 4,162 cards in the Beckett.com database with a total value of $49,461.91.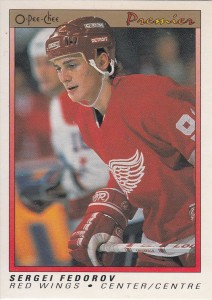 Sergei Fedorov
Bursting onto the NHL scene in 1990-91, Fedorov became a superstar in the boom years of the hobby and his rookie card from the 1990-91 O-Pee-Chee Premier set was one of the hottest on the market at the time. While he finished second in voting for the Calder Trophy, he developed into a fine offensive talent in Detroit and his personal best of 56 goals and 120 points in 1993-94 helped him walk away with the the Hart Trophy as the league's Most Valuable Player and he also won the Selke Trophy for his defensive play. He ultimately won three Stanley Cups during his time with the Red Wings and later played for Anaheim, Columbus, and Washington before heading over to the KHL to finish his career.
Fedorov has 3,135 cards in the Beckett.com database with a total value of $44,414.00.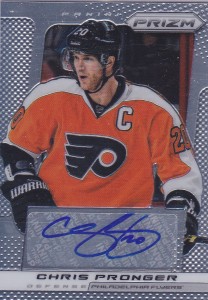 Chris Pronger
While Pronger is unable to officially retire until the end of his current NHL contract, he has been on the sidelines for three years and is eligible for induction under the Hockey Hall of Fame's bylaws. Originally drafted by the Hartford Whalers back in 1993, he became of the NHL's top defenders while playing for the St. Louis Blues and won the Norris Trophy and Hart Trophy during the 1999-00 campaign. A two-time gold medal winner with Canada at the Olympics, he took the Edmonton Oilers to the Stanley Cup Final in 2005-06 and was an integral part of Anaheim's run to a championship in 2006-07. Recently, the Philadelphia Flyers traded his rights to the Arizona Coyotes.
Pronger has 2,495 cards in the Beckett.com database with a total value of $23,554.74.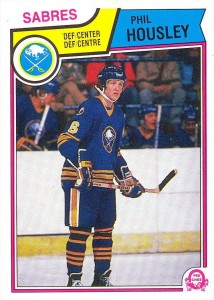 Phil Housley
Housley ranks fourth all-time in scoring among defensemen and racked up 1,232 points during 21 NHL seasons. He also has more points than any other American-born defender. A first round pick by Buffalo in 1982, he finished second in voting for the Calder Trophy in 1982-83 and went on to appear in seven NHL All-Star Games. In 1991-92, he had a career-best 97 points with the Winnipeg Jets and later skated for six other teams before playing his last professional game in 2002-03. He has had some success behind the bench in recent years and is presently an assistant coach for the Nashville Predators.
Housley has 630 cards in the Beckett.com database with a total value of $2,098.70.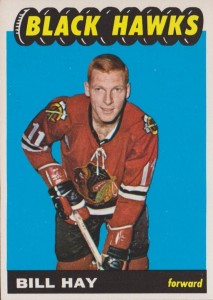 Bill "Red" Hay
A selection in the Builder's category, Hay was the first NCAA-trained player to make it to the National Hockey League and spent his playing days with the Chicago Blackhawks. In 1960-61, he was a part of their Stanley Cup-winning team and left the game at the end of the Original Six era instead of playing for the St. Louis Blues. He spent many years with the Calgary Flames organization and later served as Chairman of the Hockey Hall of Fame.
Hay has 20 cards in the Beckett.com database with a total value of $213.80.
There is only one card of Ruggiero in the Beckett.com database and it has a value of $3 while Karmanos does not have any cards listed at all.
Stephen Laroche is the editor of Beckett Hockey. Have a comment, question or idea? Send an e-mail to him at slaroche@beckett.com. Follow him on Twitter @Stephen_Laroche.