Les Paul guitar could set auction record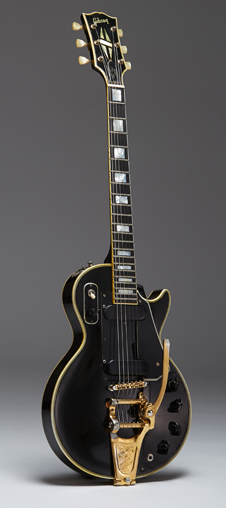 By Matt Bible | Beckett Non-Sports and Gaming Analyst
The name Les Paul is legendary in music lore and the man is considered the forefather of modern guitars. Now, the original Black Beauty, the most-coveted Gibson guitar that started it all, is up for grabs as Guernsey's will auction the guitar on Feb. 19 in New York City.
Considering its history and mass appeal to musicians, it could set a record for guitars sold at private auction.
The current record belongs to Bob Dylan's Fender Stratocaster that was played at the Newport Folk Music Festival in 1965. That particular guitar is significant because it marked Dylan's transition from pure folk to rock. Dylan's guitar fetched $965,000 at a Christie's auction in New York City in 2013.
While Dylan's guitar brought history and controversy, there is no other guitar that is as historically significant as Paul's. The Black Beauty was the prototype of the solid-body electric guitar. In creating this guitar, Paul set the standard by which great guitars are measured. This one should easily surpass $1 million at auction.