Leaf Trading Cards announces a pair of redemption programs for the Spring Expo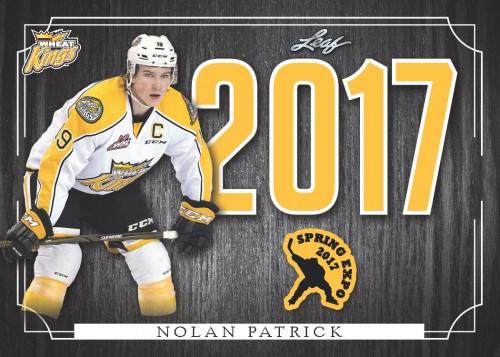 By Stephen Laroche | Beckett Hockey Editor
The Spring 2017 Sportcard & Memorabilia Expo is a less than three weeks away and anticipation among hockey card collectors from around the world is high for the semi-annual event. Leaf Trading Cards will once again be set up in the corporate area at the show and it has just revealed two redemption programs that those in attendance will be able to enjoy.
Whether you are breaking a box of the soon-to-be released 2016-17 In The Game Stickwork or simply wish to acquire a specially-produced card made just for the show, there is something that should appeal to most collectors when Leaf comes to the International Centre in Mississauga, Ontario from May 5-7.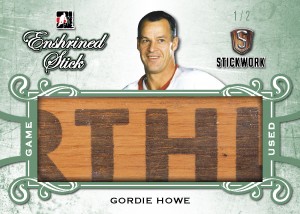 Staff members from Leaf will be at the company's booth talking about upcoming releases and will be handing out a special card of Nolan Patrick of the WHL's Brandon Wheat Kings. In order to receive one, you need to fill out a coupon found in the Expo's promotional magazine (which you can see here) and hand it in at the Leaf booth. Patrick is regarded as the likely first overall pick in the 2017 NHL Entry Draft and his autographed cards are exclusive to Leaf products.
Breakers can bring sealed boxes of Stickwork over to the Leaf booth and open them up in order to receive a show-exclusive pack which contains an Emerald parallel of a card from the set which is limited to five copies or less. Many of these parallels will feature multiple stick pieces from legendary players and are only available while supplies last.
Stephen Laroche is the editor of Beckett Hockey, Beckett Basketball, and Beckett Sports Card Monthly magazines. Have a comment, question or idea? Send an e-mail to him at slaroche@beckett.com or follow him on Twitter @Stephen_Laroche.