Leaf signs Damian Lillard as first hoops exclusive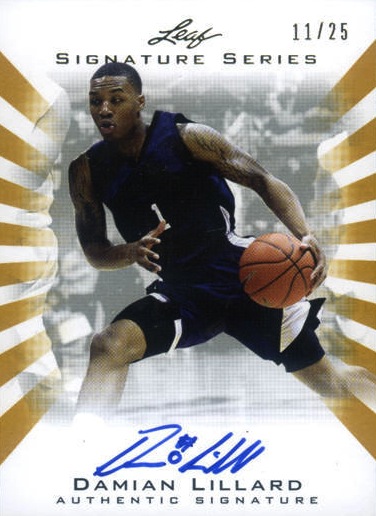 Leaf Trading Cards announced on Thursday that it has signed Portland Trail Blazers rookie Damian Lillard to an exclusive multi-year autograph and memorabilia deal that will cover both trading cards and memorabilia.
Through 22 games, the Weber State product is averaging 18.9 points, 6.4 assists and 3.4 rebounds a game for the Blazers, who are last in the Northwest Division of the Western Conference.
"There was no question that Damian Lillard was the right guy," said Leaf CEO Brian Gray, noting that the rookie is Leaf's first exclusive for basketball. "From Day 1, he showed a command of the court and exuberance for the game. This makes Damian the perfect ambassador to represent the excitement that Leaf brings to the trading card market."
The Carrollton, Texas-based company will include Lillard in future multi-sport and basketball releases.