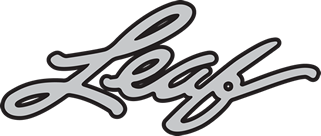 By Susan Lulgjuraj | Beckett Football Editor
Leaf is getting its pre-draft football products ready for 2014.
The card company announced three new football products slated for the calendar with Leaf Trinity, Lead Metal Draft and Leaf Originals.
Here's a look at the autograph-heavy products:
Leaf Trinity Football
This product will feature five autographs in every box. While preview pictures aren't available yet, Leaf says the Pure glass autographs are back. In addition, the patch cards will have autographs this year.
The on-card inscriptions are back as well.
Trinity football is scheduled to release April 25.

Leaf Metal Draft Football
Leaf will highlight a number of top 2014 NFL draft picks and prospects in Metal Draft.
The set will feature Base Autographs with a heavy focus on skilled position players. There will also be a number of Prismatic parallels.
In addition, there will be State Pride Autographs, Award Winner Autographs and U.S. Army All-American Autographs.
Leaf is bringing back Masterworks Artwork Autographs, but this time with quarterback Teddy Bridgewater. Each card is a 1-of-1 with original artwork and an autograph of Bridgewater's.
Each box will contain four autographs and comes out Feb. 28.

Leaf Originals Football
Leaf is bringing two classic designs back when Leaf Originals Football comes out March 28.
The 1948 and 1960 designs will be used once again for the 2014 NFL draft picks and prospects. The product will include 1948 Originals Autographs, 1948 Originals Alternate-Art Autographs and 1960 Originals Autographs. They will also have multiple parallels, including 1-of-1s.
The Masterworks Autographed Art cards will feature art cards that will include player autographs. Each Masterworks Autograph Art card is a 1-of-1.
There will also be a 2014 Hot Rookie Redemptions. Last year's rookie redemption turned out to be cards of Johnny Manziel.
Susan Lulgjuraj is an editor at Beckett Media. You can email her here with questions, comments or ideas. Follow her on Twitter here. Follow Beckett Media on Facebook and Twitter.