Leaf previews Metal Draft and Valiant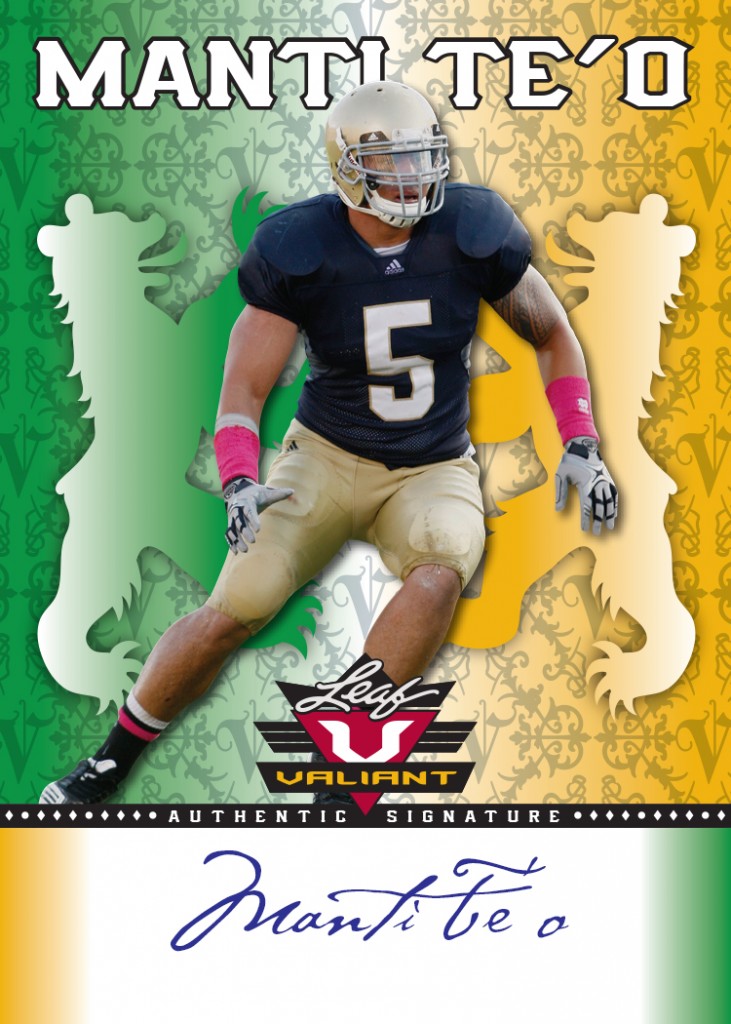 By Susan Lulgjuraj | Beckett Football Editor
The next season of football cards is just a couple of months away with companies getting the hottest draft picks on cards. Leaf is coming out with two products highlighting some of the top young talent.
Leaf Metal Draft and Leaf Valiant both release in early March with players such as Matt Barkley and Manti Te'o.
Both of these sets will feature many of the same players, just with drastically different designs.
Leaf Metal Draft: This popular pre-draft product will have a heavy focus on skilled position players since they are usually the favorites every year.
"These players are the best sellers (and where most sleepers are found)," Leaf wrote on its sell sheet.
Leaf Metal U.S. Army autographs will also be included, containing potential future stars. Past players in this set include Tim Tebow, Adrian Peterson, Reggie Bush and Vince Young.
Collectors will find five autographs in every box.
Leaf Valiant: This set will feature a short print run for 2013. It will also highlight many skilled position players, trying to give collectors the most of what they want.
Valiant will also include five autographs in every box.
Leaf surprise: A secret autograph is in each product. The company has teased this card through social media and on its sell sheet, but it won't say who the card will be.
It's for a redemption card that is too "too big to picture," according to Leaf.
Susan Lulgjuraj is an editor of Beckett Football. You can email her here with questions, comments or ideas. Follow her on Twitter here. Follow Beckett Media on Facebook.