Leaf Originals Football recalls 1948, 1960 designs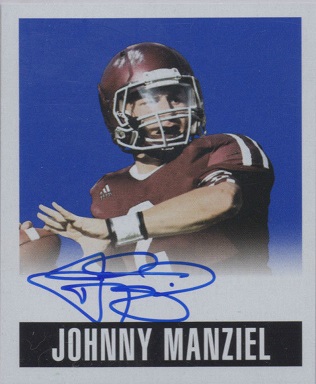 By Susan Lulgjuraj | Beckett Football Editor
Leaf's football products seem to be a hit with collectors with its early 2014 offerings. Of course, the 2014 NFL prospects may help with that.
It recently released 2014 Leaf Originals featuring the 1948 Leaf design and keeping the colors simple like the original, and the 1960 Leaf design.
Johnny Manziel is easily the top player in the set with many of his autographs selling for more than $100. However, most other autographs have sold below that threshold unless the card is a 1-of-1. But getting $50-$75 for an autograph of Jadeveon Clowney or Teddy Bridgewater for a non-licensed product is not bad.
Unfortunately, many autographs are not commanding that type of cash. A quick eBay search shows more than 500 completed listings of cards that have sold for less than $5. Players on the bottom of the list include Stanford running back Tyler Gaffney, San Jose State quarterback David Fales and Ohio State linebacker Ryan Shazier.
To give it some originality, Leaf also included 1-of-1 sketch card of the prospects.
Each box of 2014 Leaf Originals Football contains five autographs for about $100. It seems to be a popular product out of the gate with close to 1,600 cards sold (not completed auctions, but sold) on eBay since it came out.
What do you think of 2014 Leaf Originals Football?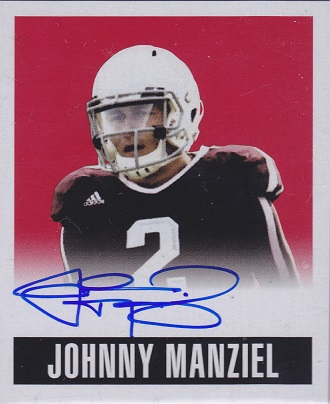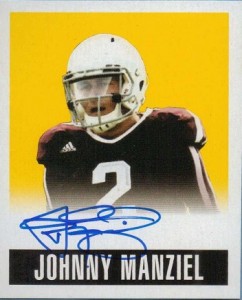 1948 designs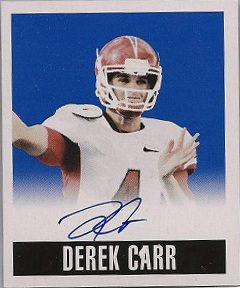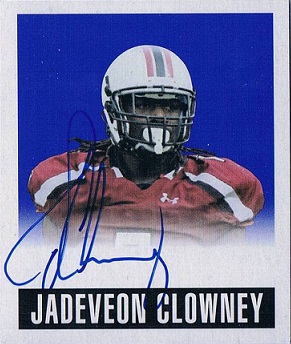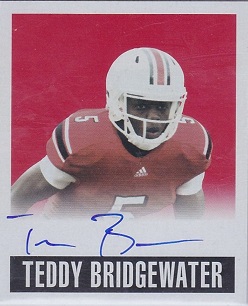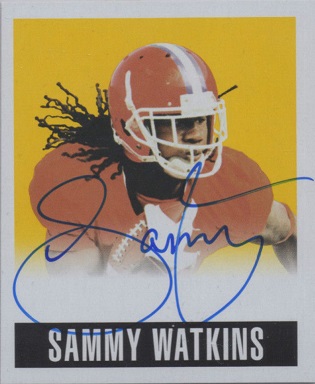 1960 designs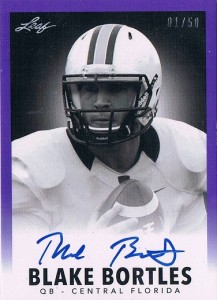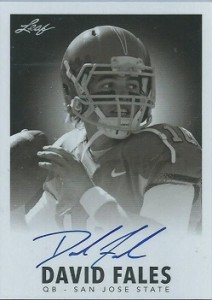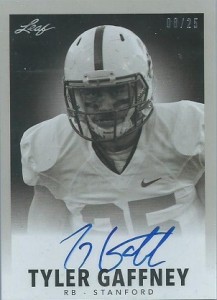 Sketch cards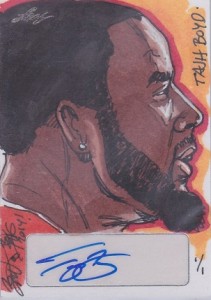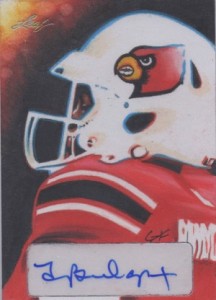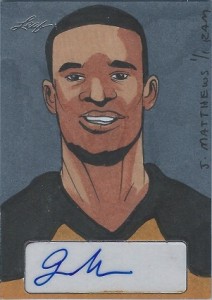 Susan Lulgjuraj is an editor at Beckett Media. You can email her here with questions, comments or ideas. Follow her on Twitter here. Follow Beckett Media on Facebook and Twitter.