Leaf Originals arrives with many new signers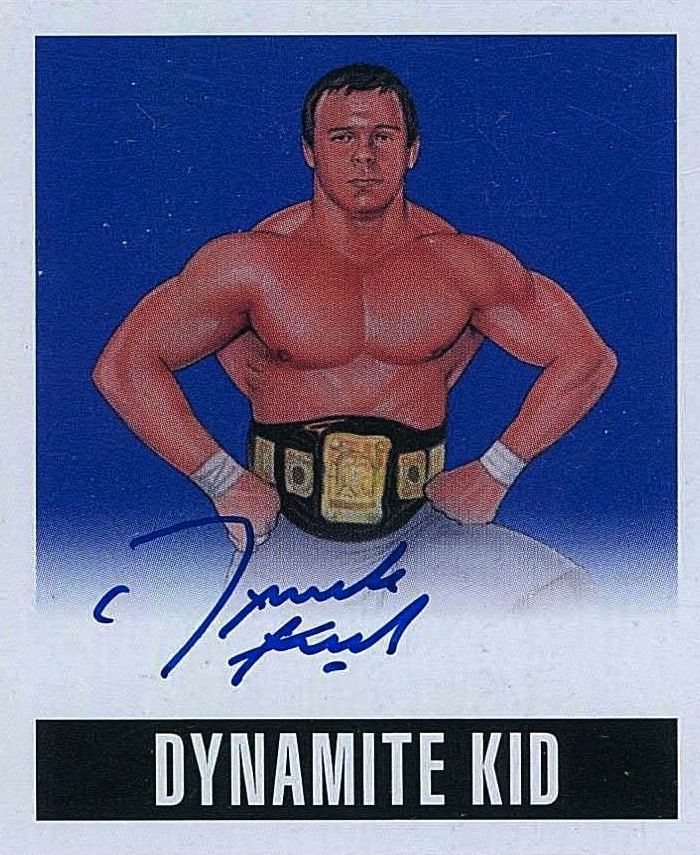 By Chris Olds | Beckett Sports Card Monthly Editor
You might know their names or faces if you're not a wrestling fan, but even if you are a fan you probably don't know their autographed cards that well.
Why? Because they've never had one.
That's the case for more than 20 names from the professional wrestling ranks as many wrestlers have signed certified autographs for the first time in 2014 Leaf Originals, which arrived on Friday.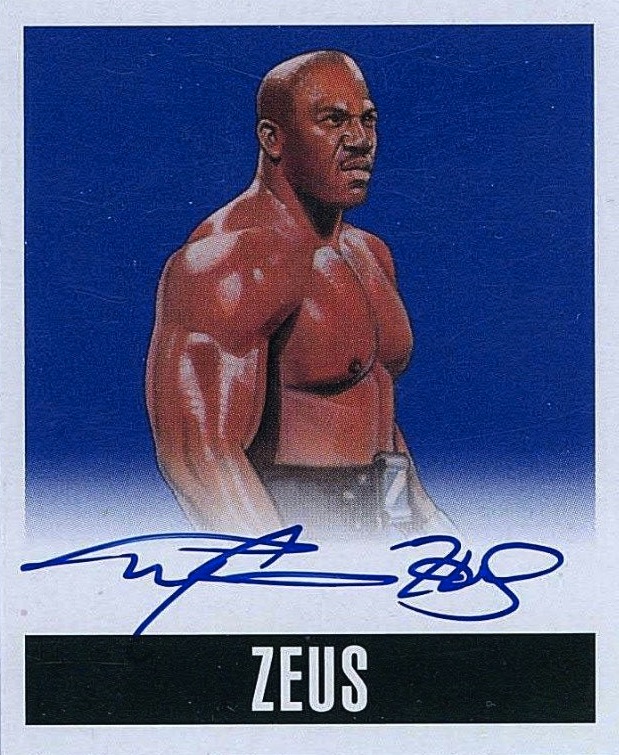 Originals is an autograph-only product with each box containing five signed cards from a selection of past stars from all notable professional wrestling organizations. Each of the cards features a drawing by artist Steve Stanley with the style of the 1949 Leaf baseball set.
Among the first-time signers are Ax and Smash from Demolition, former Four Horsemen manager J.J. Dillon and member Ole Anderson, Dynamite Kid, WWE Hall of Famer Gerald Brisco, WrestleMania 2 main-eventer King Kong Bundy, Kevin Von Erich, Robert Gibson and Ricky Morton (aka  The Rock 'n' Roll Express), The Nasty Boys, Blue Meanie, 2 Cold Scorpio and even Tommy "Tiny" Lister, who played Zeus in the notably awful (yep, we said it) WWE-created movie No Holds Barred before he did the same in the real-life ring.
The product is, of course, headlined by notable signers such as Hulk Hogan, Ric Flair, "Rowdy" Roddy Piper, Goldberg, Sting and Trish Stratus while also including notables such as Mike Tyson and Dennis Rodman, who have been involved with wrestling in the past.
This is the second release of Originals as the product made its debut back in 2012.
Nearly half of the subjects in this latest release are first-time signers. You can see a checklist for this product by clicking here.
Chris Olds is the editor of Beckett Baseball and Beckett Sports Card Monthly magazines. Have a comment, question or idea? Send an email to him at colds@beckett.com. Follow him on Twitter by clicking here.