Leaf offering Metal Draft Matrix football cards direct to collectors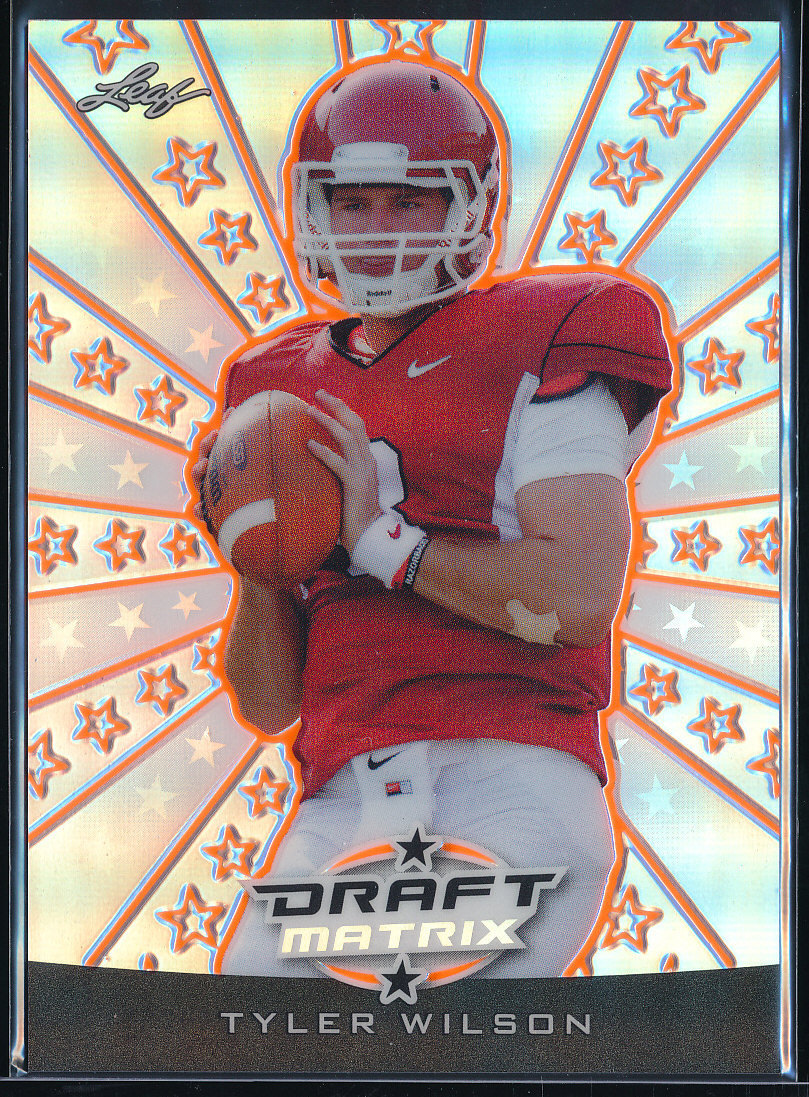 By Susan Lulgjuraj | Beckett Football Editor
Leaf Trading Cards is keeping 2013 Leaf Metal Draft Football set going.
The company didn't issue an update set, pre-packaged for hobby shops and retail outlets, but are available for consumers through its eBay store. Collectors can get parallels of Matrix cards for several top 2013 football prospects.
A Leaf Matrix design was used in 2013 Rookie Retro and 2013 Metal Basketball. Football players were featured in 2013 Rookie Retro, but this direct-to-consumers release has a different design.
Leaf posted these cards on Thursday evening and the auctions will run for five days.
Collectors can purchase full sets for a Green Matrix parallel (numbered to 50) and a Limited Edition set.
Gold (numbered to five) and Orange (1-of-1) parallels are available as singles for players such as Tyler Wilson, Montee Ball, Cordarelle Patterson, E.J. Manuel, Eddie Lacy and Geno Smith.
Click here to see all the cards in Leaf's eBay store.
Susan Lulgjuraj is an editor at Beckett Media. You can email her here with questions, comments or ideas. Follow her on Twitter here. Follow Beckett Media on Facebook and Twitter.