Leaf announces National redemption program plans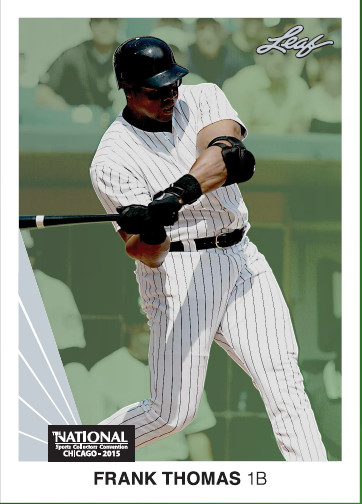 By Stephen Laroche | Beckett Media
Leaf Trading Cards will once again have a solid presence in the corporate section at the 36th National Sports Collectors Convention later this month and it has announced it will once again hold a redemption program for hobbyists in attendance.
Those coming to the Leaf booth and breaking a box of either 2015 Leaf Legends of Sport, 2015 Leaf Clear Football, 2015 Leaf Pop Century, 2014-15 Leaf In The Game Used, or 2015 Leaf Masterworks: Sports Edition will receive a seven-card bonus pack containing exclusive cards featuring the iconic 1990 Leaf Baseball design. As an additional bonus, one in every seven packs will contain an autographed card.
Read on after the jump for autograph card images and more information about incentives Leaf has planned for case breakers.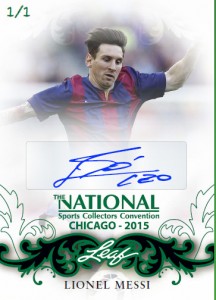 In addition to the bonus packs Leaf will provide for each box, those choosing to break a case of any of the above products will be given an additional autograph bonus pack. Containing a card limited to 10 copies or less, these autographs draw from a broad range of sports and there will be many superstar signatures to pull.
Leaf will be located at booth #858 and those wishing to participate must open their boxes for the first time while being supervised by a staff member and all cases must be factory sealed. The seal on the case must be broken only in front of one of Leaf's staff members as well.
Stephen Laroche is the editor of Beckett Hockey and a contributor to other Beckett Media publications. Have a comment, question or idea? Send an e-mail to him at slaroche@beckett.com. Follow him on Twitter @Stephen_Laroche.