Latest T206 Honus Wagner Tops $1.3 Million
The latest 1909-11 T206 Honus Wagner card to come up in auction, this one a PSA 2 Good, sold for $1.35 million in Mile High's "The Event" auction that closed on Friday, October 11.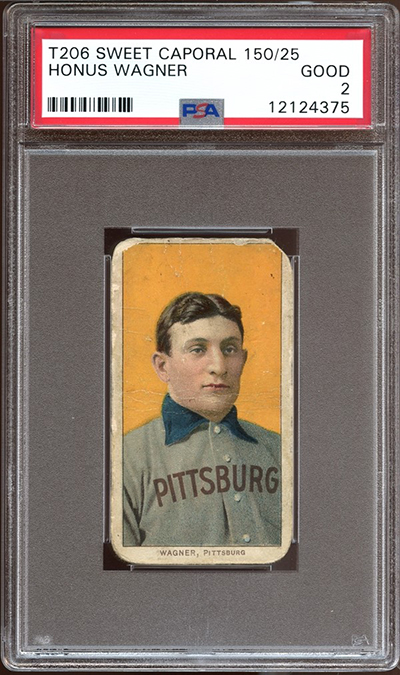 The Wagner card was the jewel in an auction that also included the only known copy of a 1916 Holmes to Homes Babe Ruth SGC 1, a 1909-11 T206 Sweet Caporal Eddie Plank PSA 4 VG/EX and a 1909-11 Ty Cobb red portrait with Ty Cobb back PSA 4.5 VG/EX+.
The same Wagner card has been sold a couple of other times in auction over the last five years, but the Mile High "The Event" sale is a high-water mark for this particular copy. The final sale with buyer's premium was $1,353,625. Bidding opened at $300,000 in September and the card attracted 33 bids.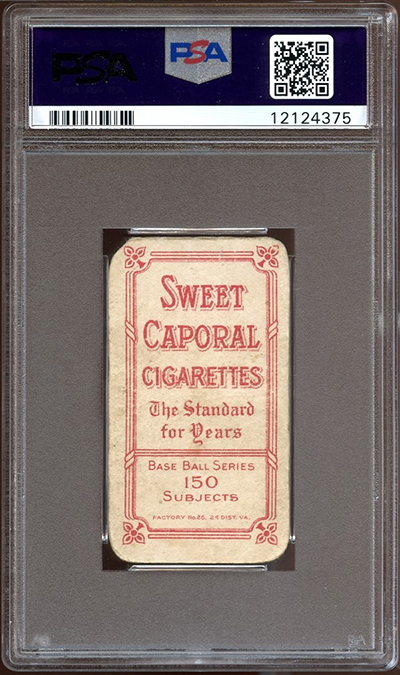 It was the second T206 Wagner to sell in auction in the past month. Heritage Auctions sold a Wagner graded Authentic for $540,000 (including buyer's premium) on September 19 – a record for a Wagner in Authentic form. The previous high for an Authentic was $420,000 paid last December.