Latest Beckett Vintage Collector Sells Out
The August 2018 issue of Beckett Vintage Collector has sold out, with no further copies available from the Beckett Media warehouse.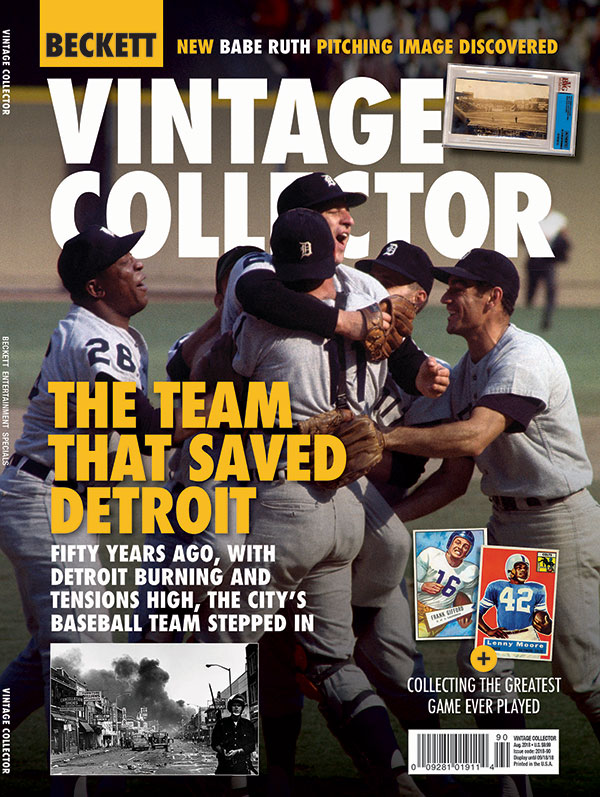 The issue, featuring the 1968 Detroit Tigers on the cover, is still available at hobby shops and other outlets such as Barnes & Noble and Target while supplies last.
"We've been encouraged at the reception Beckett Vintage Collector has received from collectors over the last several issues," said Beckett Editorial Director Mike Payne. "But this is the earliest sell out of the title we've ever had."
The magazine hit shelves the same week the 2018 National Sports Collectors Convention opened in Cleveland. Several copies of Vintage were shipped to the National, but those copies were gone by the end Saturday.
Don't want to miss an issue of Beckett Vintage CollectorPrint and digital subscriptions are available here. or can't find them locally?