Larry Fitzgerald Is the Real Fitzmagic – Beckett Pricing Insider
This edition of the Beckett Pricing Insider is brought to you by GTS Distribution. Watch Go GTS Live – The Hobby's Web Show, every Thursday at 9 PM EST.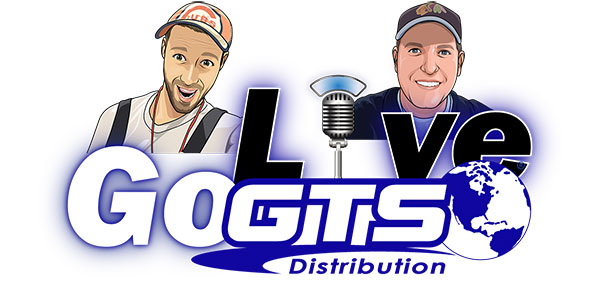 Larry Fitzgerald has been in the NFL since 2004 and has been one of the best receivers in the league since day one. He has almost 17,500 career yards and 121 touchdowns in his career.
Fitzgerald is also a fan favorite, even for people who aren't fans of the Arizona Cardinals. As his career numbers start to add up, collectors are going after his cards now more than ever before.
Here's a look at some of his biggest cards that have jumped in value in the last year or emerged as collector favorites.
2004 Bowman Chrome Xfractors #118 Larry Fitzgerald
Over the past year, collectors have been high on any Chrome- or Prizm-type cards and Larry Fitzgerald's are no different. His Bowman Chrome cards have skyrocketed in value over the last year.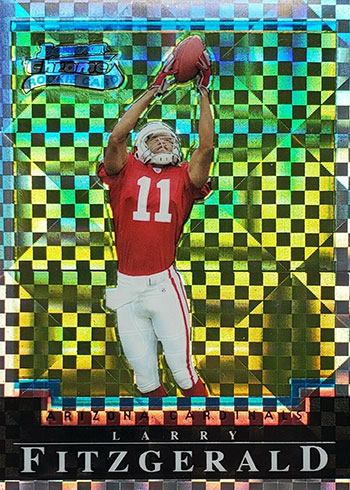 2004 SP Authentic #215 Larry Fitzgerald JSY AU RC /299
SP Authentic was a line known for their Rookie Cards with great patches. This autographed relic has seen its value jump from $300 to $800 in the last year.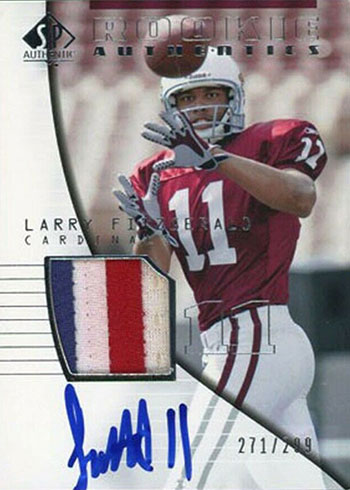 2020 Immaculate Collection Cleat Impressions #3 Larry Fitzgerald /10
Even his most recent cards are fetching a lot of money on the secondary market. This on-card autograph sold for over $500.