With his emergence as one of the NFL's top young quarterbacks, the Lamar Jackson Rookie Card lineup is getting plenty of attention. While they were popular in 2018 when they first came out, it's nothing like the meteoric rise they saw in 2019 when he was not only named Baltimore's starter but helping them to one of the league's top records.
Collectors have more than 30 different Lamar Jackson Rookie Cards to choose from. And that's excluding the many inserts and parallels he also has from his freshman season. While it's a lot, it also presents collectors with a lot of variety, both in price points and card styles.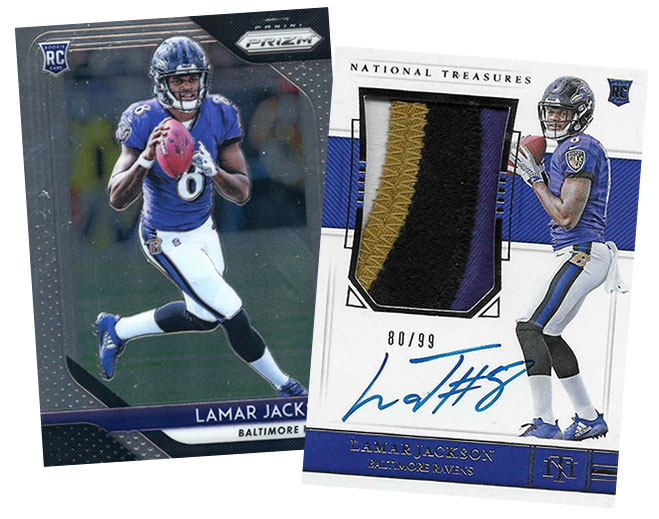 Lamar Jackson Rookie Card Guide
Here's a look at Lamar Jackson Rookie Cards. It includes cards with the RC tag in the Beckett database, not inserts and parallels. A full Lamar Jackson checklist is available here.
---
---
---
---
---
---
---
---
---
---
---
---
---
---
---
---
---
---
---
---
---
---
---
---
---
---
---
---
---
---
---
---
---
---