Kris Bryant and Carlos Correa kick off line of 2015 Topps Baseball Award Winners prints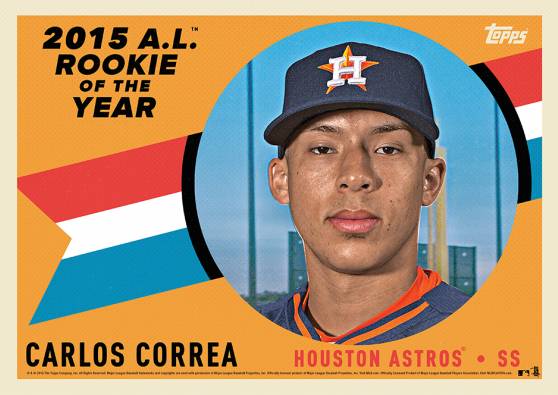 By Ryan Cracknell | Hobby Editor
Fresh off being named the American League and National League Rookies of the Year, Carlos Correa and Kris Bryant have a couple of limited edition prints available on the Topps website.
They also signal the launch of a full line of MLB Award Winners wall art.
The Rookie of the Year prints each measure 10 x 14 and are printed on glossy card stock.
They're available in three different versions. Basic prints have a print run of 99 copies and cost $24.99. Silver have ten hand-numbered copies each and run $49.99. One-of-one Gold prints sold out quickly at $199.99.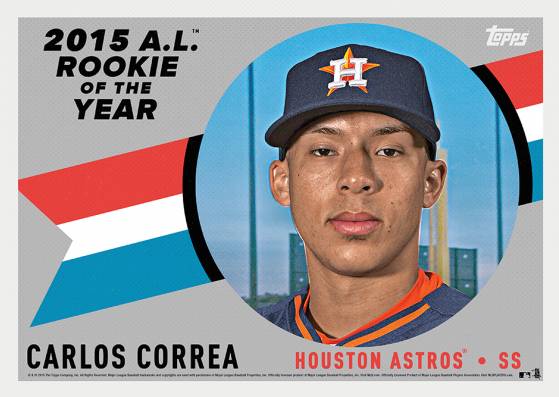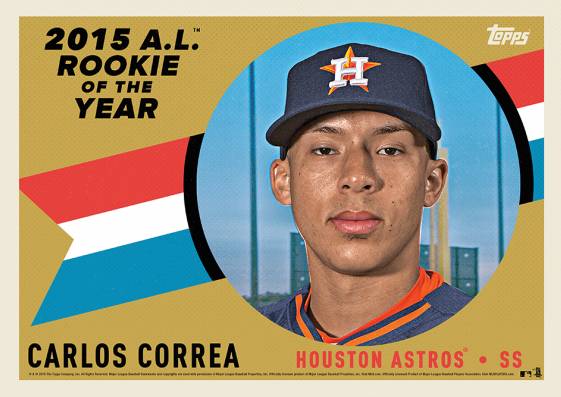 Bryant was the unanimous choice for NL Rookie of the Year beating out Matt Duffy of the Giants and Pittsburgh's Jung-Ho Kang. While Bryant had a couple of quiet spells, he was an offensive spark plug for the Cubs, helping them get the postseason. The third baseman hit .275 while knocking 26 home runs and driving in 99.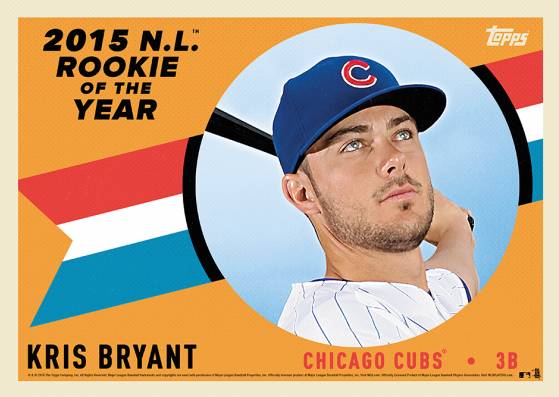 Correa showed why he was the first pick in the 2012 draft, hitting 22 home runs to go with 68 runs batted in with just 387 at-bats. Like Bryant did with the Cubs, Correa was one of the reasons why Houston made it to the playoffs. The shortstop narrowed beat out Cleveland's Francisco Lindor for the award.
Plans are for the 2015 Topps Baseball Award Winners prints to continue with the Cy Young and MVP award winners once they're announced.