Kid Collector of the Week: Nolan from Aurora, CO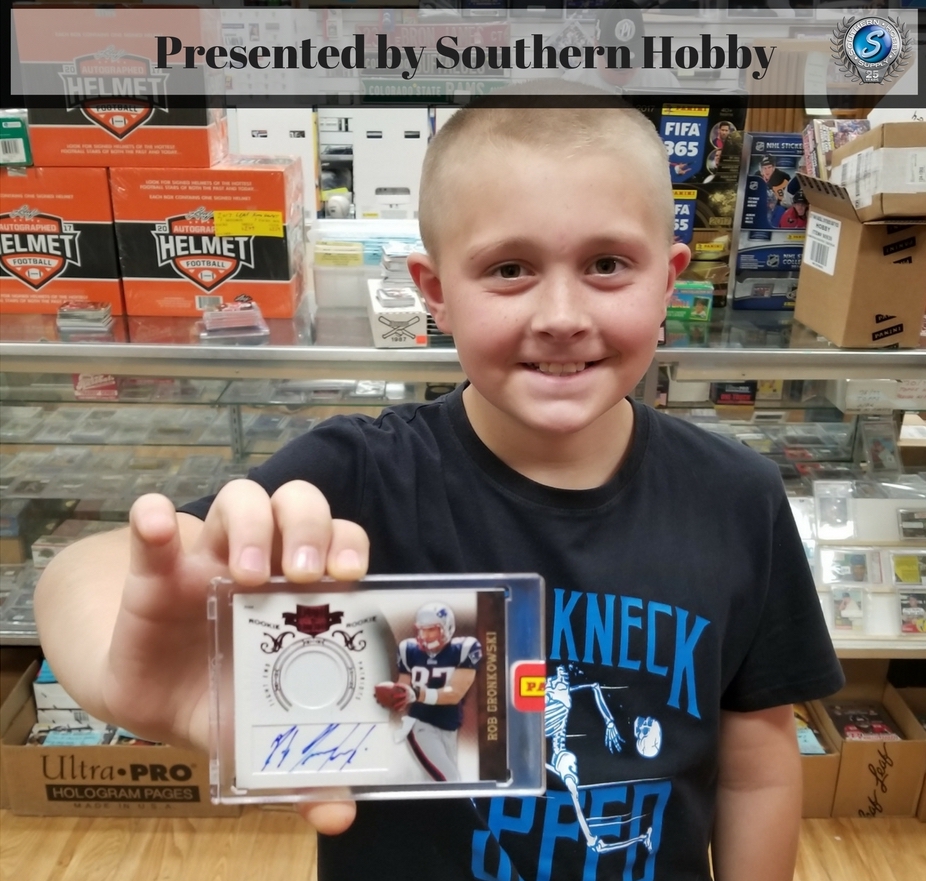 Our Kid Collector of the Week feature will focus on one kid each week from around the country who is deeply involved with The Hobby. Most collectors got involved when they were young and have fond memories of their early years, so we wanted to highlight kids who are just getting their start in collecting.
Kid Collector of the Week is brought to you by Southern Hobby who shares a passion for inspiring the next generation of card collectors.
This week we talked to 11-year-old Nolan Swa of Aurora, CO. He frequents Mike's Stadium Sports Cards in Aurora.
B: How did you get involved in The Hobby?
NS: I started collecting because my grandma bought me some football cards at a garage sale.
B: How long have you been collecting?
NS: I have been collecting for almost 4 years.
B: What do you collect: baseball, basketball, hockey, football, non-sport, other?
NS: I collect baseball, basketball and football cards. My dad's friend is the brother of "Mighty Mouse" Demetrious Johnson from UFC so I like to try and find his cards too.
B: What is the first card you remember?
NS: The first card I remember is a Matt Leinart card.
B: What is the best card you've ever pulled?
NS: The best card I ever pulled was a Kareem Hunt Triple Patch Autograph Rookie card limited to 25.
B: What's your dream card, the one you really really want right now?
NS: My dream card is a Nolan Ryan rookie autograph card because I am named after him.
B: What is something you think that The Hobby could be doing to get more kids your age involved?
NS: I think the hobby could make more boxes of cards at more affordable prices. The card companies could make boxes with less hits at a more affordable price but without so many commons. For example, the 2017 Panini Spectra football hobby box has 4 packs and 11 hits. It is really expensive but the cards are cool. Maybe there could be a box with 2 packs and 5 hits. This gives kids a higher chance of getting better cards at a lower price so that they can buy more frequently.
B: What's your favorite part about going to your local card shop?
NS: My favorite part about going to my local card shop is that they host trade nights, card shows, and even prize drawings. Mike does a great job of bringing in new cards, old cards, and the newest products.
---
If you know of a kid who is really involved in collecting, please email Scott Bedgood sbedgood@beckett.com or reach out to us via Facebook or Twitter. We'd love to feature as many as we can. Thanks!