Kid Collector of the Week: Dominik from Kansas City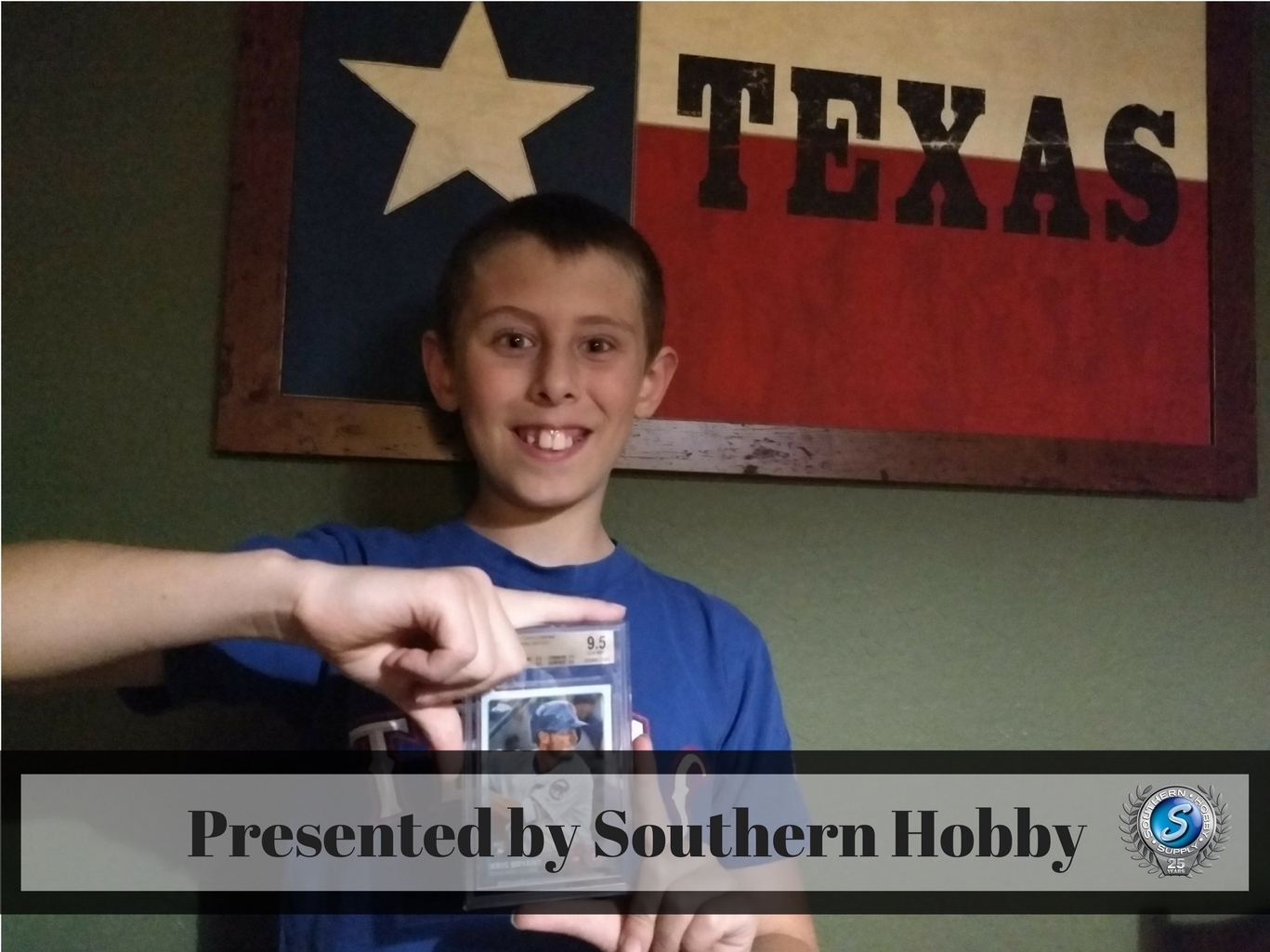 Our Kid Collector of the Week feature will focus on one kid each week from around the country who is deeply involved with The Hobby. Most collectors got involved when they were young and have fond memories of their early years, so we wanted to highlight kids who are just getting their start in collecting.
Kid Collector of the Week is brought to you by
Southern Hobby
who shares a passion for inspiring the next generation of card collectors.
Today we talked to 10-year-old Dominik from Kansas City, MO. Dominik and his family like to go to two local card shops in Blue Springs, MO: Pine Tar Sports Cards and Show Me Sports Cards. He talked to us about his Dream Cards and why he loves his local card shops. This past Christmas, Dominik received a 2015 Topps Chrome #112 Kris Bryant Rookie, graded a 9.5 by Beckett Grading. As you can see, he's pretty pumped about it.
BM: How did you get involved in The Hobby?
D: By going to a thrift store and finding some 1991 Pro Set cards for an inexpensive price.
BM: How long have you been collecting?
D: About 2 years.
BM: What do you collect: baseball, basketball, hockey, football, non-sport, other?
D: Baseball.
BM: What is the first card you remember?
D: 2016 Topps US146 Alen Hanson Rookie 1/1 Printing Plate.
BM: What is the best card you've ever pulled?
D: 2017 Topps Update #/99 Vintage Stock Parallel Andrew Benintendi.
BM: What's your dream card, the one you really really want right now?
D: 1952 Topps Mickey Mantle Rookie.
BM: What is something you think that The Hobby could be doing to get more kids your age involved?
D: Making cheaper cards so kids can afford them.
BM: What's your favorite part about going to your local card shop?
D: They have great deals, and each has their own unique and interesting cards.