Kid Collector of the Week: Olivia from Minnesota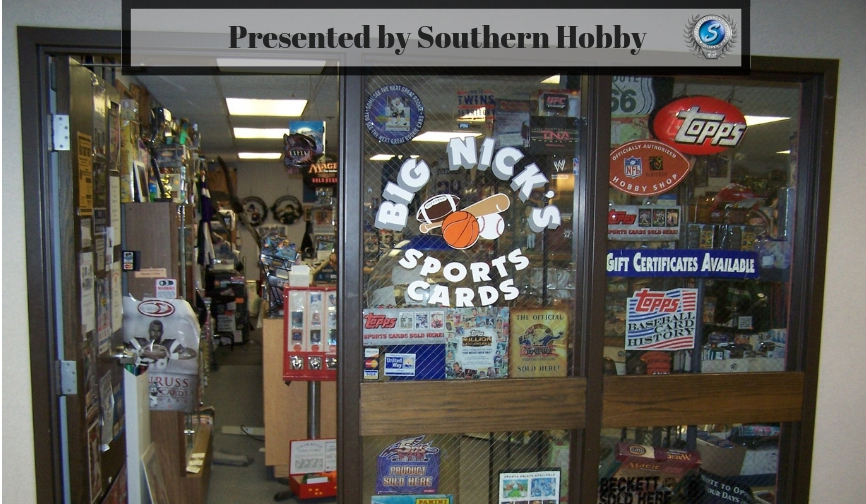 Our Kid Collector of the Week feature will focus on kids from around the country who are deeply involved with The Hobby. Most collectors got involved when they were young and have fond memories of their early years, so we wanted to highlight kids who are just getting their start in collecting.
Kid Collector of the Week is brought to you by Southern Hobby who shares a passion for inspiring the next generation of card collectors.
This week we talked to Olivia from Moorhead, MN. Her favorite local card shop is Big Nick's Sports Cards in Fargo, ND.
BM: How did you get involved in The Hobby?
Olivia: My dad got me into the hobby because he likes to collect so it's something we do together.
BM: How long have you been collecting?
Olivia: I have been collecting for 6 years.
BM: What do you collect: baseball, basketball, hockey, football, non-sport, other?
Olivia: I like to collect baseball, hockey, and football.
BM: What is the first card you remember?
Olivia: I remember the 2002 Randy Moss Finest Gold Refractor, it was so cool!
BM: What is the best card you've ever pulled?
Olivia: I pulled a Rafael Devers Black & White Mini Auto out of Topps Gypsy Queen.
BM: What's your dream card, the one you really really want right now?
Olivia: I really want a 2005 Tools of the Trade Harmon Killebrew Autograph Triple Relic. Harmon is a legend in Minnesota!
BM: What is something you think that The Hobby could be doing to get more kids your age involved?
Olivia: Targeting kids on social media platforms would help spread the word about all the exciting things that are happening in the Hobby.
BM: What's your favorite part about going to your local card shop?
Olivia: The atmosphere and the owners make it a fun place to spend some time!