Kid Collector of the Week: Leo from Kansas City, MO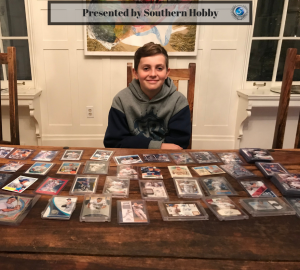 Our Kid Collector of the Week feature focuses on one kid each week from around the country who is deeply involved with The Hobby. Most collectors got involved when they were young and have fond memories of their early years, so we highlight kids who are just getting their start in collecting.
Kid Collector of the Week is brought to you by Southern Hobby who shares a passion for inspiring the next generation of card collectors.
This week's Kid Collector is Leo from Kansas City, MO. His favorite local card shop is The Baseball Card Store in Overland Park, KS.
BM: How did you get involved in the Hobby?
Leo: Looking at my dad's old baseball cards was a lot of fun so I wanted to get my own.
BM: How long have you been collecting?
Leo: I've been collecting for 3 years now.
BM: What do you collect: baseball, basketball, hockey, football, non-sport, other?
Leo: I collect baseball and a little bit of basketball as well.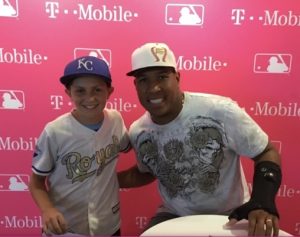 BM: What is the first card you remember?
Leo: Chris Getz, the former second baseman from the Royals.
BM: What is the best card you've ever pulled?
Leo: I pulled a Mike Trout autographed card once, it was really exciting!
BM: What's your dream card, the one you really really want right now?
Leo: I'd love to get Corey Seager's first Bowman autograph card.
BM: What is something you think that the Hobby could be doing to get more kids your age involved?
Leo: Put more hit cards in retail packs that way you have a better chance of getting a big reward. And it would also help if cards were sold in more places.
BM: What's your favorite part about going to your local card shop?
Leo: Busting packs and seeing what's inside!