Ken Griffey Jr. Doing Private Autograph Signing with TRISTAR
Have a Ken Griffey Jr. piece in your collection you've always wanted to add a signature to? Unless you have a very close connection or that stars aligned perfectly and you ran into the Hall of Famer somewhere with said item in hand, the opportunities are slim. Very slim.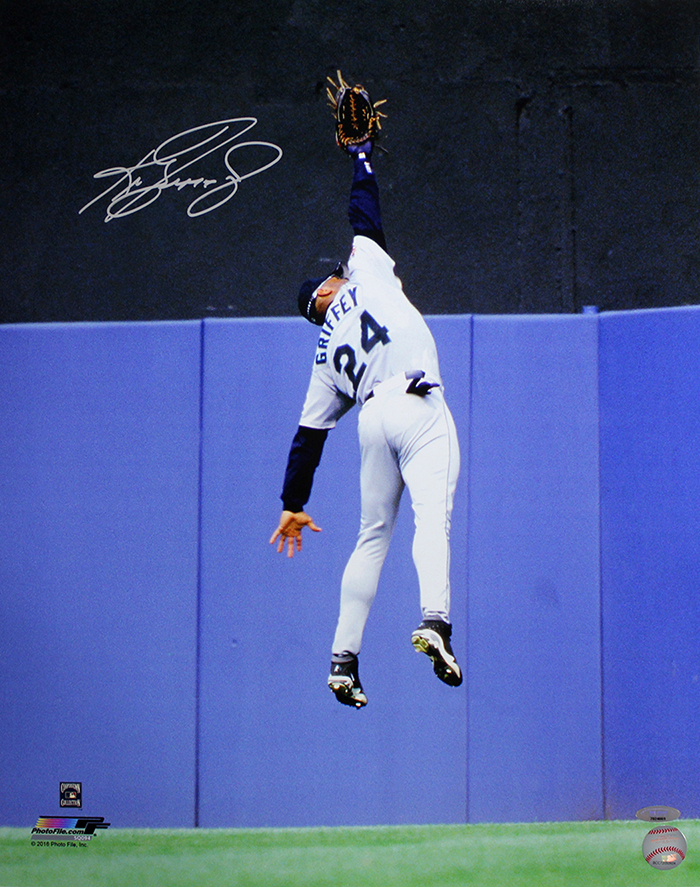 TRISTAR, who has an exclusive autograph deal with Griffey, is doing a private signing where collectors can send their own items in. It's not a public signing like those at shows, so getting a chance to meet the legend isn't a possibility here.
Prices start at $200 for a trading card and go up from there. Artwork starts at $600. Additional charges apply for things like inscriptions and multi-signed items.
Collectors need to reserve a spot for the signing by buying a ticket through the TRISTAR website. Items must be received by October 25.
TRISTAR also has other Ken Griffey Jr. autographed items available through their website like photos, baseballs and jerseys.