Keith Olbermann revives bit of baseball card trivia on new autograph cards from Topps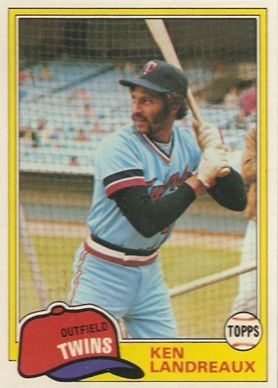 By Chris Olds | Baseball Editor
Keith Olbermann is known for a few things in the political and sports arenas but one of his newest baseball cards revisits a bit of cardboard trivia from his past.
That nugget of information has everything to do with a card seen above — a relatively worthless 1981 Topps card — something most collectors don't know about unless they read card-related publications years ago.
"I am also on the 1981 Ken Landreaux card," wrote Olbermann on a few of his 60th Anniversary autographs that will be placed into packs of upcoming Topps cards. "Happy birthday Topps! Keith Olbermann."
Yep, that's his right leg and arm …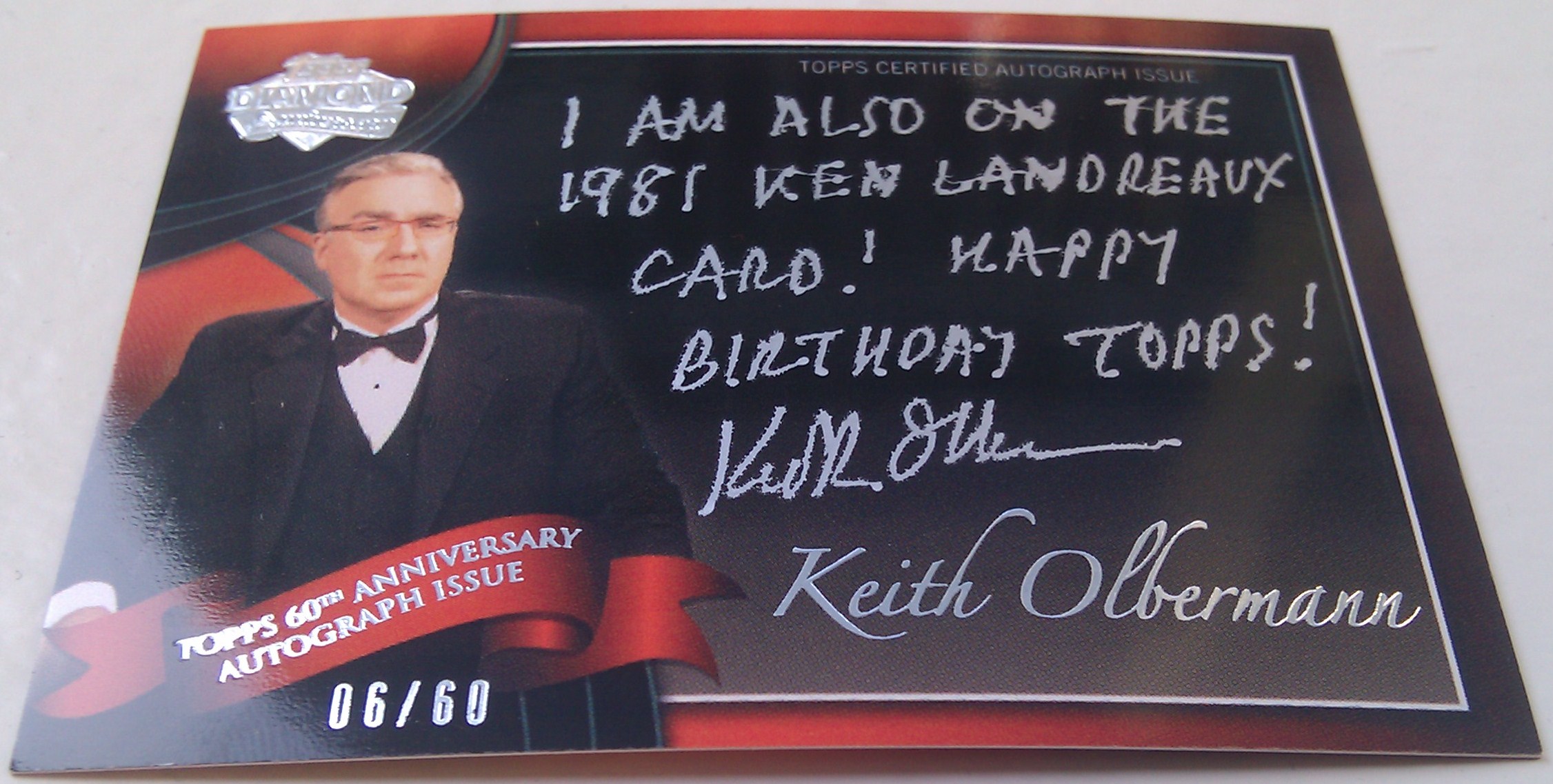 The anniversary autographs have been found throughout Topps' 6oth anniversary products this year, most with the simple congratulatory statement. Olbermann said, via his Twitter account on Wednesday, that he signed seven different inscriptions.
In addition to the anniversary autographs, Olbermann showed images of himself signing a dual autograph card that had yet to be inked by Al Gore. It will be found in this year's Allen & Ginter set arriving later this summer.
While Olbermann's tweeting of images set of a chain reaction of, well, reaction, he mentioned that he stole the idea for multiple inscriptions from another Topps signer, former Toronto Blue Jays pitcher Dirk Hayhurst. The pitcher also showed off his 2011 cards on Twitter, complete with what might be one of the oddest card images in MLB set history.
What else could be in store? We'll just have to wait and see …
Chris Olds is the editor of Beckett Baseball. Have a comment, question or idea? Send an e-mail to him at colds@beckett.com. Follow him on Twitter by clicking here.