The Kawhi Leonard Rookie Card lineup is a lot like Kawhi Leonard the player. At first, they didn't draw a lot of attention. When they finally did get noticed, they were dominant.
Kawhi Leonard Rookie Cards are part of a loaded group of 2012-13 products. The year had two years' worth of rookies due to the 2011 NBA lockout. Joining Leonard with 2012-13 RCs are Anthony Davis, Kyrie Irving, Damian Lillard, Klay Thompson, Draymond Green and several more notable stars.
Leonard emerged as one of the NBA's best early on, earning the 2014 NBA Finals MVP Award as the Spurs walked away with their fifth NBA Championship since 1999.
Despite the on-court success, the Spurs did so without making a huge splash in the hobby. David Robinson was a phenom during the height of the hobby boom and has maintained his superstar status over the years. Tim Duncan also comes to mind. While their cards are popular, they might not be at the heights you'd expect them to be. Leonard falls into this category as well.
At least he did before becoming the centerpiece of Toronto's run to the 2019 NBA Finals. It's been a slow build for Leonard's Rookies, but he's emerged as the top player from the 2012-13 rookie class.
Kawhi Leonard Rookie Card Primer
Leonard has over 25 different RCs from 2012-13 base sets. Of those, ten come with autographs. Understandably, these rank as the most valuable Kawhi Leonard Rookie Cards. Also notable is his 2012-13 Panini Prizm card, which comes from the first year of the popular line.
Another thing to consider is the fact that the make-up of these sets looks different than a lot of sets today. In particular, look to the parallels. Today, most basketball sets come with extensive lineups of parallel RCs that change up colors or upgrade jersey swatches. For example, 2018-19 Panini Prizm Basketball has over 30 parallels. Leonard's 2012-13 Prizm RC has just three. A similar trend can be seen throughout Leonard's other Rookie Cards.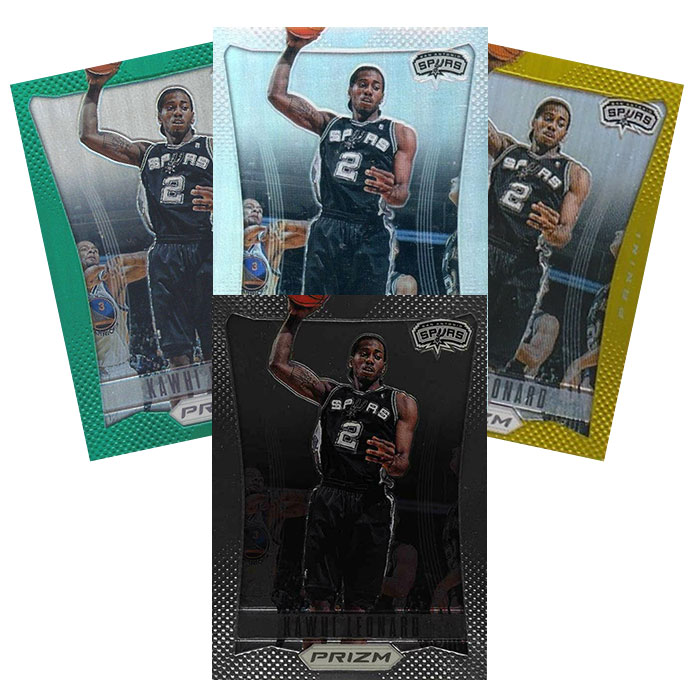 As far as prices go, there's a big range. The most affordable Kawhi Leonard Rookie Cards can still be found for a few dollars. But then you move up to National Treasures and you're looking at thousands. Factor professional grading into the mix and the range becomes even bigger.
While Leonard's Rookie Cards are in 2012-13 products, he's also featured on some 2011-12 cards. Upper Deck included him in their college-themed 2011-12 Exquisite Collection, 2011-12 Fleer Retro and 2011-12 SP Authentic sets. Among these are some early autographs.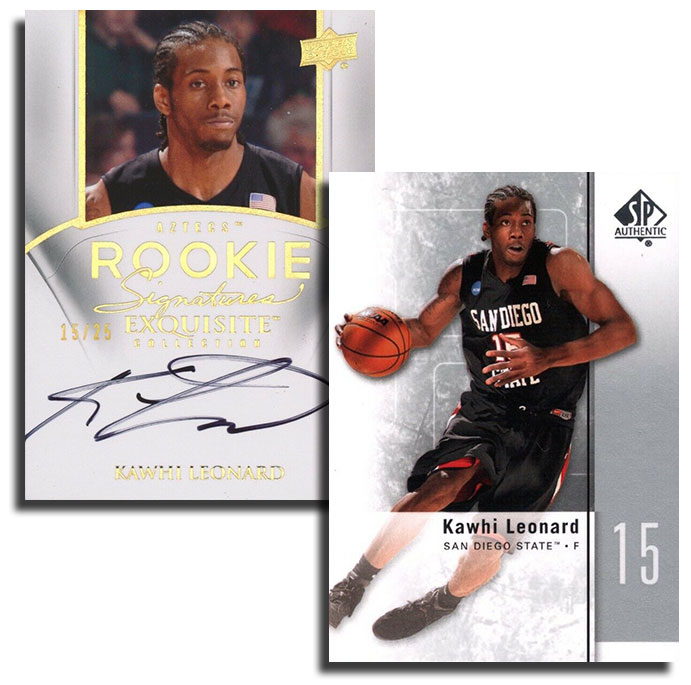 Panini did not put rookies in their limited number of 2011-12 sets, but they did have autograph redemptions in Limited, Gold Standard, and Past & Present. The final redeemed versions of these didn't come out until the following year, though.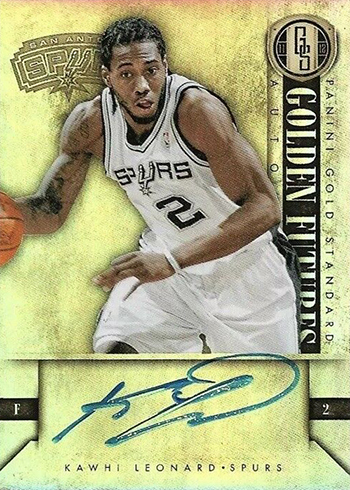 Most Valuable Kawhi Leonard Rookie Card Rankings
This list includes only cards with the RC tag in the Beckett Basketball card Database and Price Guide. Parallels and inserts are not included in the rankings.
---
---
---
---
---
---
---
---
---
---
---
---
---
---
---
---
---
---
---
---
---
---
---
---
---
---