Just like past, new Precious Metal Gems defy logic
When you click on links to various merchants on this site, like eBay, and make a purchase, this can result in this site earning a commission.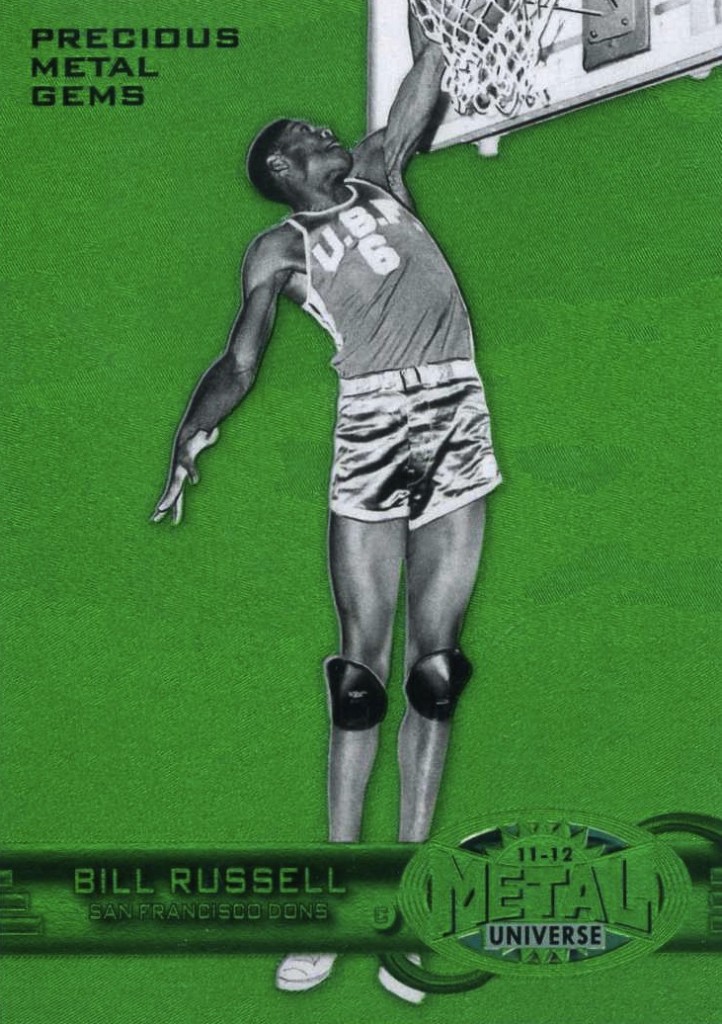 By Chris Olds | Beckett Basketball Editor | Commentary
Some brands just command the devotion and attention of collectors and it's pretty apparent that after all these years the Precious Metal Gems still do that.
They're back in the new 2011-12 Fleer Retro from Upper Deck and they're found in three shades: Red (numbered to 150), Blue (numbered to 50) and Green (numbered to 10).
All of the shades are seemingly generating one color, though. Green.
The Bill Russell card above, No. 6/10 matching his uniform number? It apparently sold for $4,050 after 55 bids — and it's not alone.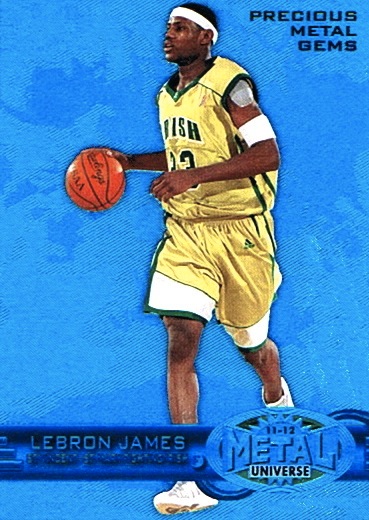 A LeBron James Blue? Apparently sold for $2,500 even though there are 49 others out there just like it. A second sold for $1,999.99.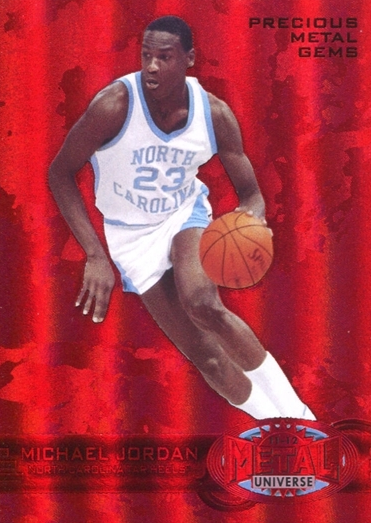 A Michael Jordan Red? Although there are 150 of those bad boys, we all know Jordan and Red have meant green many times over. This one sold for $2,023, while another went for $3,111 and another for $1,899.99.
And all of that's happened just since Friday. And it's not just these guys — how does $999 for Larry "Grandmama" Johnson sound?
Now, sure, the natural thoughts might be "shenanigans" or "it's early" but the key players' cards in the past sets just like these have commanded some of the most-outrageous dollar amounts in recent years for single-card sales.
It's possible these auctions had help — but it's also entirely possible they didn't.
A 1997-98 Kobe Bryant — No. 8 of 100 — sold for $37,665 in April, a sale confirmed by Beckett Media. Meanwhile, in May, a BGS 9.5 copy of a 1997-98 Jordan went for $41,825 through Heritage Auctions in May.
It only takes a couple of deep-pocketed, winner-take-all-minded collectors to corner the market on certain cards — whether they are old or new — so these cards should be fascinating to watch in the coming weeks.
Chris Olds is the editor of Beckett Basketball magazine. Have a comment, question or idea? Send an email to him at colds@beckett.com. Follow him on Twitter by clicking here.