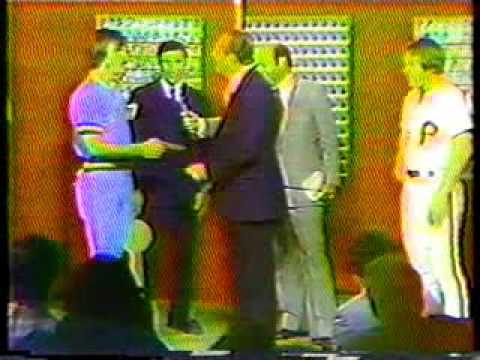 By Chris Olds | Beckett Baseball Editor
While preparing the upcoming Vintage Issue of Beckett Sports Card Monthly, I stumbled across the video above that documents the making of a memorable, yet obscure card in the 1976 Topps baseball card set.
It's card No. 564 of Kurt Bevacqua competing in the Joe Garagiola-Bazooka Bubble Gum Blowing Challenge, an apparent league-wide competition to see who could blow the biggest bubble with just five sticks of gum.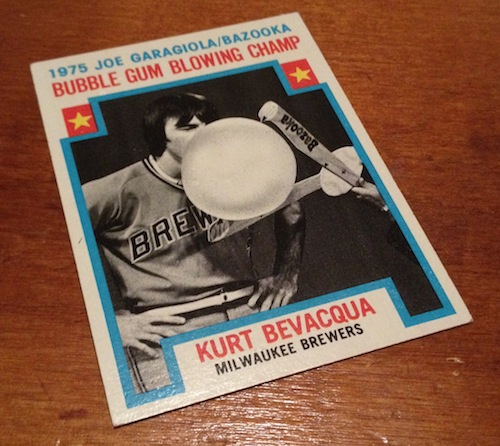 The bracket for the competition can be found on the back of Bevacqua's card, an event that included Hall of Famers George Brett, Burt Blyleven, Johnny Bench and Gary Carter. Bevacqua, a journeyman who played 15 seasons in the majors but hit just .236, knocked off Johnny Oates to win a $1,000 prize in the championship.
When you watch the clip, you can hear the click of cameras photographing Bevacqua — undoubtedly for his Topps card — as he blows an 18-plus inch bubble to win the event before a studio audience while also with the backing of uncut sheets of Topps baseball cards.
The event aired before Game 3 of the 1975 World Series.
Chris Olds is the editor of Beckett Baseball and Beckett Sports Card Monthly magazines. Have a comment, question or idea? Send an email to him at colds@beckett.com. Follow him on Twitter by clicking here.