JuJu Stays a Steeler – Beckett Pricing Insider
This edition of the Beckett Pricing Insider is brought to you by GTS Distribution. Watch Go GTS Live – The Hobby's Web Show, every Thursday at 9 PM EST.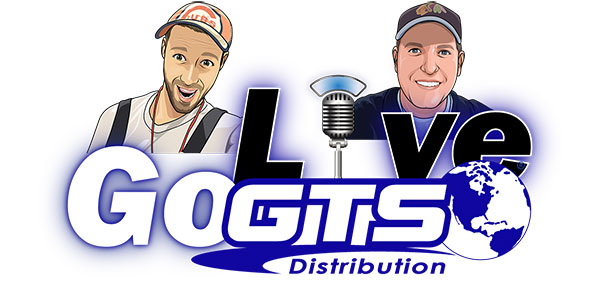 JuJu Smith-Schuster became the number one guy in Pittsburgh after Antonio Brown left the team. Since then, he hasn't lived up to the expectations that his first two seasons in the league created. In 2019, he had only 552 yards receiving and 831 last season. He was set to become a free agent in the offseason, but Pittsburgh signed him to a one-year deal. It's possible this could be Ben Roethlisberger's last season, so maybe Smith-Schuster wants to be part of a potential fairy tale finish.
For his card values, it is best that JuJu stays a Steeler. Pittsburgh is one of the most collected teams in the league. Smith-Schuster's card values started off modestly, but halfway through his rookie campaign those values rose. They haven't really dipped a lot since then, so it should make a bounce back easier if he plays well.
2017 Panini Contenders Cracked Ice #327 /25
This is the best parallel in one of the most sought-after products. Cracked Ice cards sell for more money than parallels that have lower print runs. This one of JuJu would set you back almost $400.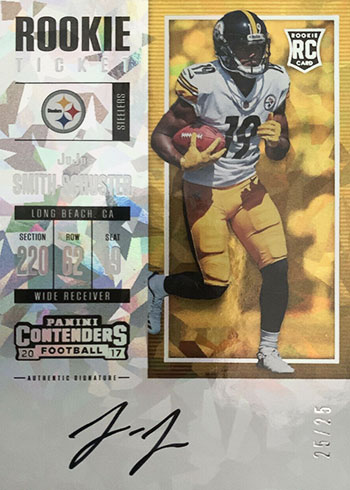 2017 Panini National Treasures #183 JSY AU RC /99
National Treasures cards are almost always the highest values of rookie cards. The high book value of this card is currently $150.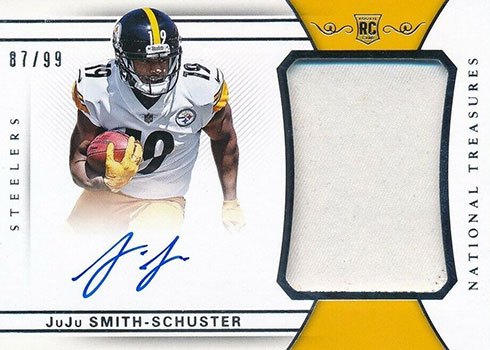 2017 Limited Silver Spotlight JSY AU /75
If you are looking for a cool patch autograph and are on a budget, look at Limited for an option. This card recently sold for $31.