Josh Gibson's Topps Project70 Debut by Efdot Highlights MVP Award Renaming Push
Throughout Topps Project 2020 and now Project70, Efdot's cards have carried a lot meaning. That's one of the things that art does. His fifth Project70 card has some extra meaning as he teams with The Josh Gibson Foundation to highlight the push to rename the MLB MVP awards after the Negro Leagues legend.
Efdot's Josh Gibson is the first Negro Leagues card in Topps Project70. Modelled after the 1972 Topps Baseball design, the "MVP" theme is in multiple places including the #JG20MVP hashtag that people can use on social media to show support for the MVP awards being named after the legendary catcher.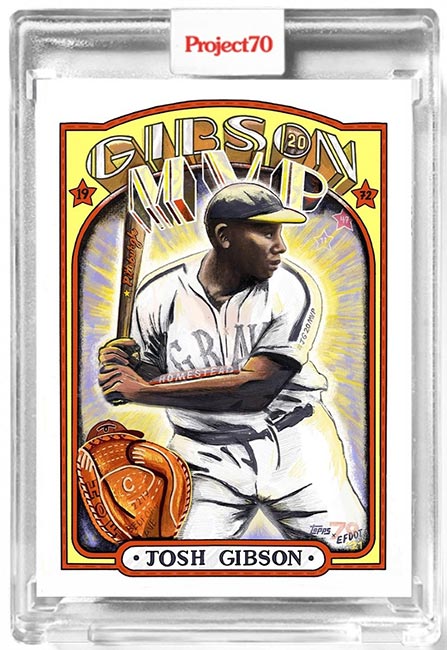 "Josh is one of three players under consideration to rename the MLB MVP Award after, and the Gibson family is very excited to see the letters MVP prominently displayed on the Topps 70 Josh Gibson card," said Sean Gibson, Executive Director of The Josh Gibson Foundation and Josh's grandson.
"I knew from the start that working on this card wouldn't be like any other. I was so grateful for the opportunity to work with The Josh Gibson Foundation and Sean Gibson directly to help me truly understand the importance of Josh's legacy and to help create a piece of work that will hopefully be used to celebrate that legacy for years to come," said Efdot. "Josh Gibson is such an important player with a rich and unrecognized history of accomplishment in home runs, batting averages, and sheer power that deserves to serve as the standard across the league."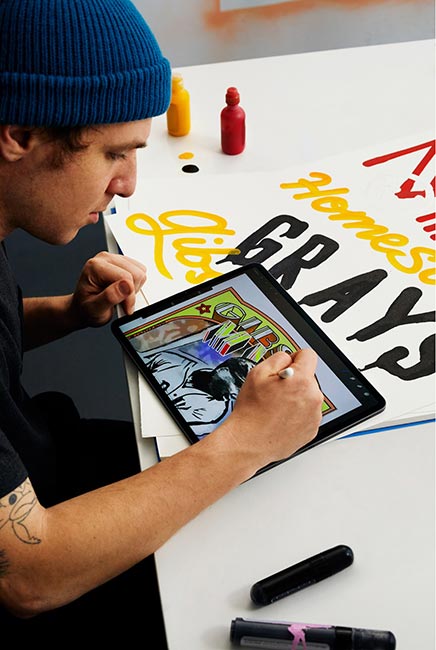 Efdot's Gibson card will be on sale through the Topps website for 70 hours starting on Monday, May 24.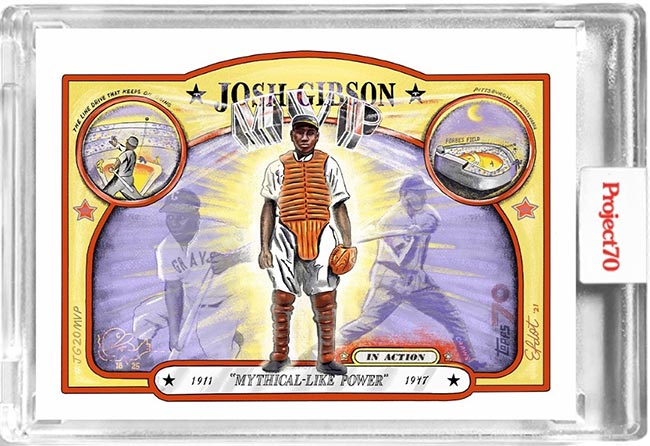 A special chase element is also being added. A total of 20 variations with different art and a horizontal layout will be randomly inserted into orders. This card won't be available to purchase on its own.
This is in addition to the usual Rainbow Foil (/70) and one-of-one Gold Frame parallels that are given away as well.