Entrepreneur John Rogers knows the worth of a few pictures – and it's good business
By Chris Olds | Beckett Baseball Editor
The old saying is that a picture's worth 1,000 words, but John Rogers knows that they can be a bit more valuable than that.
So he's made them his business.
The Arkansas entrepreneur is a noted collector — he paid $1.62 million for a Honus Wagner T206 card in 2008 — but the next step for him was to own the original pieces that have made a few baseball cards in the past but really are items that have helped shape something much more impressive, something more indelible.
History.
—
His next step was to acquire photo collections of some of the world's most memorable publications — and it's the original glass negative collection of Charles M. Conlon, the famed baseball photographer for The Sporting News, that's atop the list so far. Some of his works include the famed "Ty Cobb sliding" photo as well as chillingly memorable images of Babe Ruth and other icons that have been seen countless times in the past.
How did that happen?
Rogers' business is simple — newspapers and other media companies with extensive photo print archives come to his company to have their images digitized and cataloged, which is really a story of its own. They're lucrative deals that save publications countless hours of research, and in turn, money, while enriching their publications because they have better archives to service their products.
Once the Rogers Photo Archive and the publication strike a deal, the photos are transported to North Little Rock, Ark., where the prints are cleaned and restored to remove markings such as grease pens or other substances commonly used in past production work. Then, each image is scanned at 300 dpi and the information available for the image is entered into a database with the photo. After that, hard drives are returned to the publication as a complete archive.
While many original prints of images are kept in the Rogers archive, duplicates — which are often quite collectable and not just of athletes — are sold to the public via eBay (on a few accounts). The companies have shared rights for reproducing the images, meaning they'll also share potential revenues.
In other instances, such as the Conlon Collection, the deals can be a bit different. Rogers owns the original glass negatives that he purchased from The Sporting News in 2010 — a collection of 8,354 frames spanning from 1904 to 1939 — and he is selling museum-quality prints to the public along with a line of Platinum-Palladium prints for the 150 most-memorable surviving images. (Conlon, himself, actually had to destroy thousands of the negatives he had on hand through the years as he was unable to store them. Those in Rogers' possession were saved by The Sporting News.)
While younger collectors may remember the Conlon Collection baseball cards of the 1980s and 1990s and others may remember Conlon's memorable images from the past, these museum-quality prints all are taken from the negatives in full, large-size format for the first time, free from the typical cropping and other adjustments that were not part of Conlon's original vision. See the prints available at theconloncollection.com.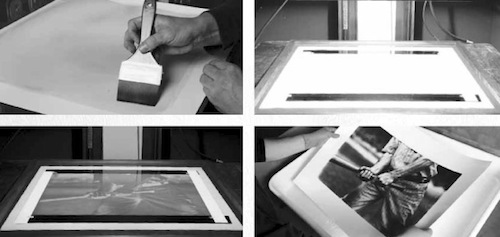 The Platinum-Palladium prints also will be released as part of the Imperial Portfolios subscription program, which will offer those 150 most-notable images over the next few years. Each print carries an 11×14 image size with some of the themed portfolios including Conlon's Most Famous Images, Legendary Rookies, The Hands of a Legend, The Eyes of a Legend and Goudey Greats with the prints grouped based on the types of photos or, of course, the players.
Each individual Platinum-Palladium print is $999, so the collection isn't for the more casual collector. However, the other prints on the site start at $99.
—
Beckett Baseball's Chris Olds caught up with Rogers recently for a Q&A about his venture, his hobbies and more …
—
How did the idea/structure of this business come about?
It begins with me being a collector and a lover of baseball history. If this had been a pursuit of only baseball photos, I would have done it, but the opportunity arose to gather full libraries of newspaper collections, so we expanded our thinking. But to get the archives of The Sporting News and Sport magazine were the foundations, because it matched my love of sports.
—
What kind of capital did it take to start the business … and what kind of range is there for your  purchases?
To pursue this, I liquidated real estate holdings that I had, and was able to self-finance the start with a $10 million investment. There was not only the acquisition of photo archives, but the investment in equipment, staff, headquarters and more. It took millions, and ultimately, financial institutions began to pursue us to back our business.
—
Are there any specific niches that have been surprisingly popular or in constant demand?
We saw original photos as a growth market in collectibles. If it wasn't the original, but it we could print it from the original negative, that was going to be seen as being of higher value to collectors. It's been an important step in the development of the hobby because it opened a whole new vista of collecting, with affordable pieces of Americana.
—
What are some of the notable collections that you have acquired – and how many items might they typically include?
After The Sporting News and Sport came the personal collections of such photographers Don Wingfield, Charles Linnett, Dan Goshtigian, Lou Sauritch, Mike Ponzini, Andy Hayt, Curt Gravengood, Tom Story, Chuck Boyd, Arthur Rickerby and Barney Stein. The Charles M. Conlon Collection is part of The Sporting News archives, which was a major step for us. Sport magazine had a wealth of early baseball color photography and the classic full-page portraits we remember so well. The Gillette Cavalcade of Sports and the George Michael Sports Machine were heavy in video, and George was a big collector in his own right. Then came the newspaper archives of The Detroit News, Chicago Sun-Times, Boston Herald, Seattle Times, St. Petersburg Times, Denver Post and the archives of defunct papers they had absorbed over the years. And we keep hunting for good fits.
—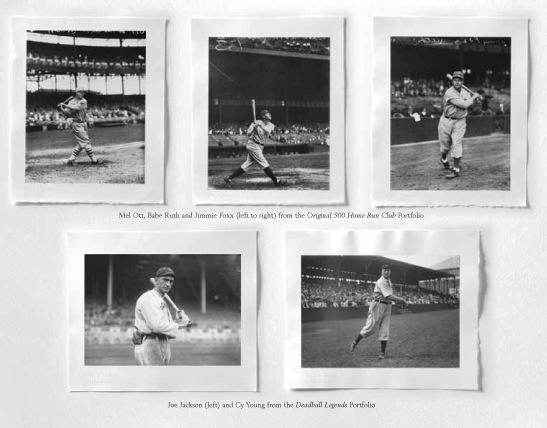 The Conlon Collection/Sporting News deal was different. Was there anything that made this one more unique?
The Sporting News was for so long the "Bible of Baseball" and had vast sources of original, unique photography at its command. As a brand name, The Sporting News still ranks high in America's sports history. The Conlon Collection was its crown jewel; Charles was the Mathew Brady of baseball. He was not only a gifted photographer, but he went where no one had gone before, shooting on the field, getting some of the first great action shots of the game when lens speeds were just beginning to advance. This was a seven-figure deal for us, but it was well worth it.
—
You bought the rights/copyrights for the Conlon images – so that allows you to create prints and products using those images. What's the present lineup for those offerings?
With our sister company, planetgiant, which makes inspirational posters, wall graphics, laptop skins, etc., people can tap into our 40 million-plus archives (8,300 Conlon images), and create their own custom, one-of-a-kind order. We have the equipment to create and ship almost any size, including framing. Of course, the images are also leased to publishers – from books to magazines to online – for editorial use.
—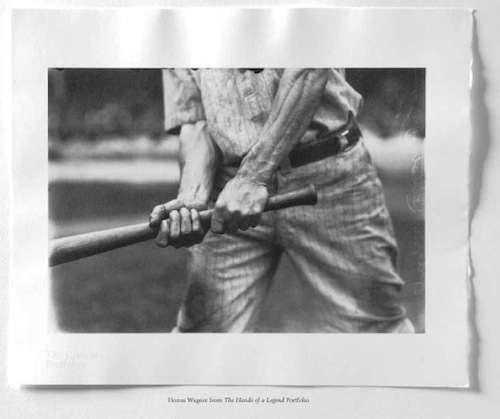 What are the benefits of the Platinum-Palladium program?
Modern printing has made this possible and to view these Platinum-Palladium prints, which mimics vintage printings but creates richer and deeper hues and brings back the sepia qualities, this is a wonderful breakthrough for these classic photos.  We took the most iconic images and made no more than 125 of each.
—
You're a pretty serious card collector. Is collecting an item such as Charles Conlon's original negatives kind of a next step for you? Or do key negatives have a potential price tag?
We may offer the original glass negatives in the future, but it's not part of our current plan. You wouldn't believe some of the offers we have had for the more iconic ones. For now, we will retain them and print directly from them.
—
Do you have a particular favorite Conlon image? Which one and why?
There is a Babe Ruth photo where he has gum stuck on the bill of his cap.  It's silly, it's funny and I love it.  Here was the richest guy in the game, and he's saving his gum on the bill of his cap so he won't be chewing during the photo, or during an interview.  He could have resumed with a fresh piece, but no, he's going to go back to the little wad he's put on his cap.  It's just a very funny image to me.
—
Any future projects you might want to tease?
We've acquired more than 40 million images in the last two years, but we are still in an aggressive acquisition mode, and we are also looking at foreign newspaper properties.
—
For more on Rogers' projects, watch the video interview with him below. You can get more on vintage sports cards and memorabilia in the November issue of Beckett Sports Card Monthly, which arrives in October.
[youtube]http://www.youtube.com/watch?v=y8xMP4aNucQ[/youtube]
Chris Olds is the editor of Beckett Baseball magazine. Have a comment, question or idea? Send an email to him at colds@beckett.com. Follow him on Twitter by clicking here.