John Boyega, Daisy Ridley Force Awakens, Star Wars High Tek autographs are fetching how much?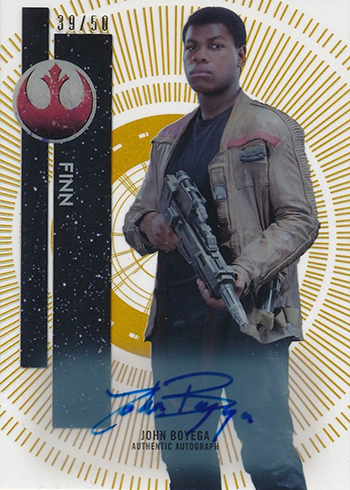 By Ryan Cracknell | Hobby Editor
The Force hasn't only awakened at the box office. Some of the first autograph cards of John Boyega and Daisy Ridley, the new leads in Star Wars: The Force Awakens, are selling for huge amounts on eBay.
As in four figures for some of the rarest versions.
Both have autographs in 2015 Topps Star Wars: The Force Awakens Series 1. They are redemptions and don't appear to be available in large quantities.
So far, the only John Boyega autograph from the set to sell on eBay is a Printing Plate redemption. It went for $1,000 on December 21. It looks as though it might not have any base versions and the only other ones to surface on the site are Purple and Gold parallels.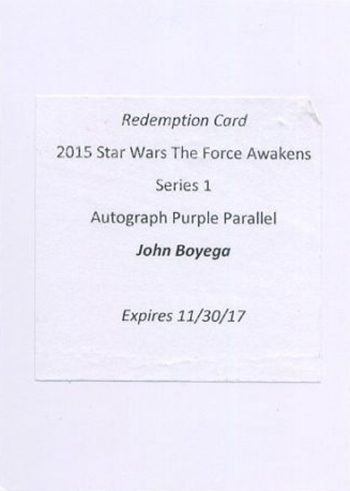 Daisy Ridley is the rumored Mystery Redemption in the product. When the product was first released last week, Topps listed her name on the checklist as the mystery redemption and we confirmed it with company officials. However, a new version of the checklist has switched the status of the signed to "TBD." While it's still possible it could end up be someone different, signs point at the Mystery Redemption being the actress who plays Rey.
A handful have changed hands on eBay so far ranging from $900 up to $1,450. It's worth noting that even though the sample size is small, the price has risen from when it first came out. The lowest sale was the first while the most recent hit the high.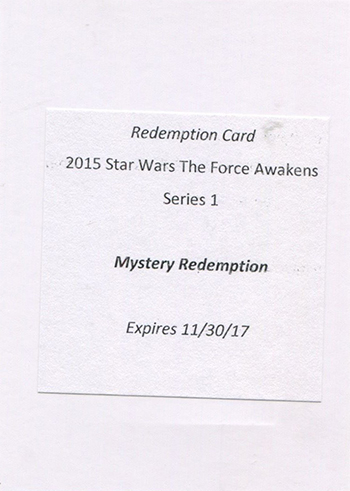 With 2015 Topps Star Wars High Tek, things go even higher. Boyega was the final signer announced for the product. He's the only new actor from The Force Awakens to have an autograph in the product as well. The most common versions look to be numbered to 50 and go down from there. A handful of these have sold so far for an average of about $500. Parallels numbered to 5 and 25 have reached as high as $700.
Things take a huge jump with a pair of one-of-ones. A Printing Proof went for $2,000. The Black Galactic parallel sold for an even $3,000 on December 21.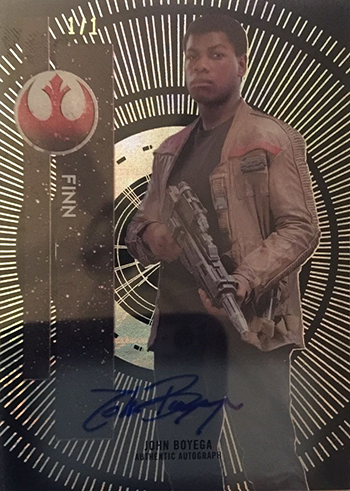 The 2015 Topps Star Wars High Tek John Boyega autographs are signed on-card. They're live in packs and not redemptions.
Comments? Questions? Contact Ryan Cracknell on Twitter @tradercracks.