Jim Craig: Miracle Netminder – Beckett Pricing Insider
A little side project I have here in the Beckett offices are a couple of podcasts that I host. The Fat Packs Podcast is the one that is most recognized around the hobby.
However, Props, the second podcast I host, is fairly new and is still finding new listeners on a weekly basis. The show format is simple enough: my co-host and I review a sports movie as we discuss things like the cast, the box office, and the memorabilia from the film that we would like to add to our collection.
The first season was all about baseball movies and it was lot of fun. We are currently in the midst of our second season and we are focusing on hockey movies, which, I must admit, I'm finding to even better than the films we reviewed in season one.
The Mighty Ducks and Mystery, Alaska were films one and two. But it's the third film that I'm really looking forward to discussing, Disney's Miracle. I'm just young enough to have not lived through the 1980 Lake Placid Olympics so I have only seen grainy clips of the hockey action from New York. Oddly enough, I had not even seen the movie until late last week, but it did not disappoint.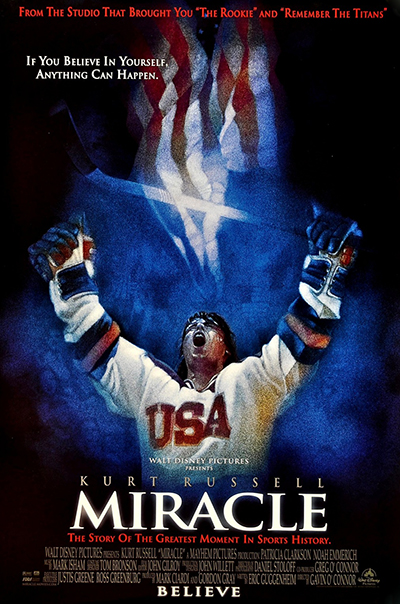 Through all the excitement of the U.S. team defeating the hockey Goliath of the world, it left me wondering about the man in net for the good guys, Mr. Jim Craig, and what his cards look like in the hobby.
Jim was on top of the world in 1980 winning a gold medal as the U.S. Team went on to defeat Finland after the Miracle on Ice. But he soon came back to Earth as he was only in goal for the Atlanta Flames for four games during the 1979-80 season. Not long after, he found himself traded to Boston which is where collectors will find his lone Rookie Cards from 1980-81 Topps and 1980-81 O-Pee-Chee.
Craig's career ended with just 30 games under his belt as he closed out his NHL days at the age of 26 with North Stars.
Despite having so little ice time, his heroics in the 1980 Winter Olympics seems to have done enough for him to have a popular following in the hobby. Even more impressive is that he has just 148 total cards in our database running from 1979 through 2018 (as of August, 2018), so he can be found in more recent sets with autographs and relic cards, which can demand a premium, depending on their numbering and those chasing them.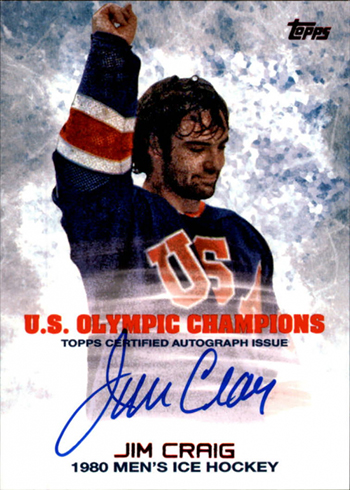 Jim Craig is a fun chase on cardboard. But during the winter of 1980, he cemented himself as a legend in net.
This edition of the Beckett Pricing Insider is sponsored by Classic Auctions.