Jesse Owens' 1936 Olympic Gold Medal Sold in Auction
One of the most significant pieces of Olympic Games history – one of four gold medals won by Jesse Owens in the 1936 Olympics in Berlin – has sold for $615,000 in Goldin Auctions' 2019 Holiday Auction that closed December 8.
The realized price included buyer's premium.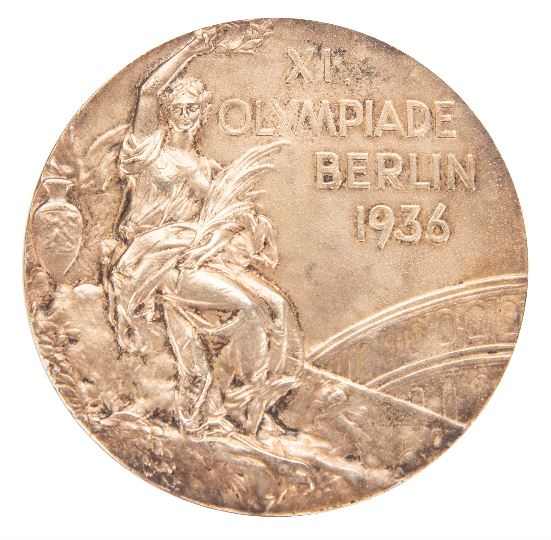 The gold medal had been gifted to longtime Owens friend and weightlifter John Terpak Sr., a member of the U.S. Olympic Weightlifting team who met Owens during the 1936 Games in Berlin. In the early 1950s and after, Terpak connected Owens to several speaking engagements where the Olympic star was often the keynote speaker. These speaking engagements allowed Owens to make some extra money as racial inequities denied the Olympic champion the opportunity to profit from his success and was left to work odd jobs to make ends meet.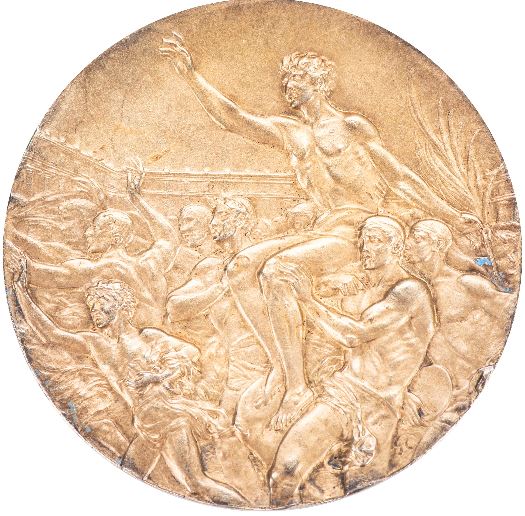 Owens' four medals in the 1936 Games came in front of Adolf Hitler, whom was certain his Aryan nation would dominate all other ethnic groups. But Owens would have none of it, winning Gold in the 100 meters, 200 meters, long jump and the 4 x 100-meter relay event. It was a crushing defeat of the Nazi Party and their views.
Medals awarded at the 1936 Games did not include engraving with the athlete's name or the event it was earned in, but this was one of the four Owens won in Berlin.
The medal opened at $250,000, and 11 bids later it sold into a private collection.