Game-Used Gleyber Torres Jersey Worn for His First MLB Hit Up for Auction
The jersey Gleyber Torres wore to collect his first major league hit (and run) is being sold.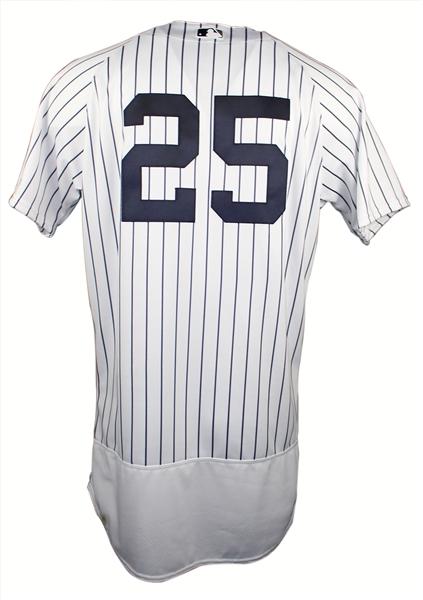 The pinstripe Yankees jersey has been put up for bid through Steiner Auctions.
According to the item's description, it's the only on Torres wore during the April 23 game against the Minnesota Twins. The rookie was batting ninth during the 14-1 Yankees rout.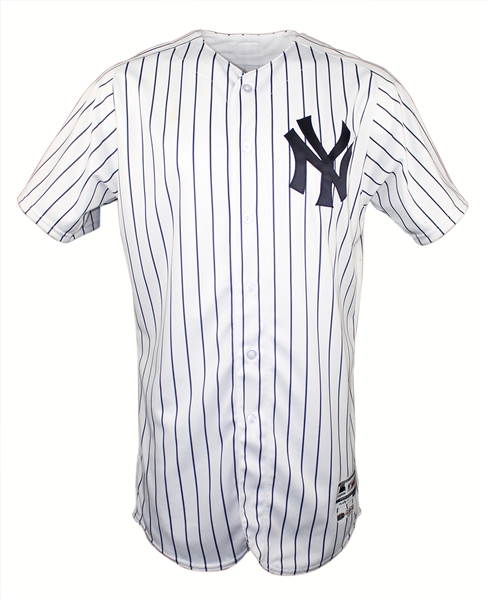 Torres went 1-4 in the game, collecting his hit in the bottom of the 8th — a single up the middle. He would score a short time later off of a Didi Gregorius grand slam, Torres' first time crossing the plate in a big league game.
Since then, Torres has added another 42 hits including 11 home runs.
The jersey comes with authentication from both Yankees Steiner and MLB Authentication.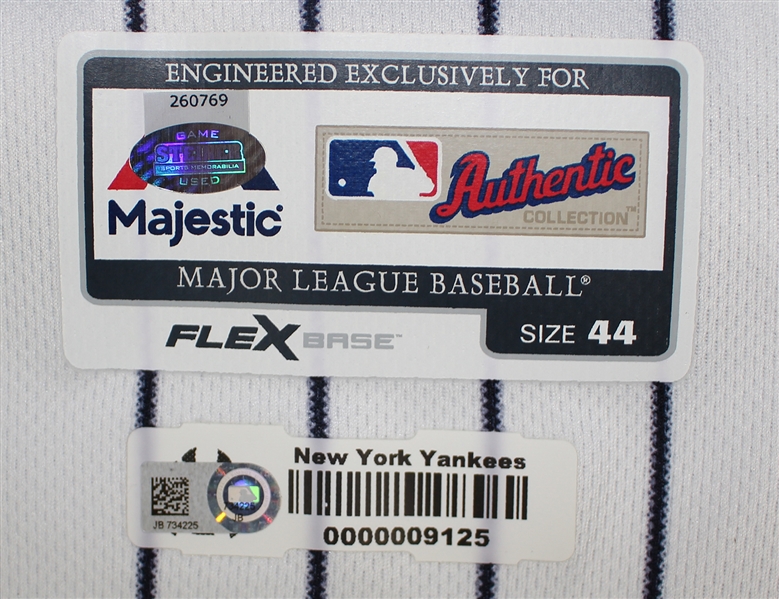 Bidding closes on Saturday, June 16. Currently, bidding is approaching $5,500. The reserve has not yet been met.