Jerry Lucas collection sells for $433K; Chamberlain jersey goes for $78K
SPRINGFIELD, Mass. | Grey Flannel's Eighth Annual Basketball Hall of Fame Auction kicked off with an impressive lot of Jerry Lucas memorabilia.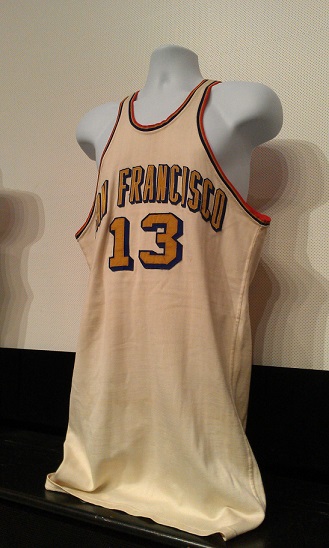 The Hall of Famer offered up 17 items from his personal collection, 16 of which sold for $433,200 after a buyer's premium. Lucas's 1960 Olympic gold medal did not sell. It had a reserve of $250,000.
In total, Grey Flannel's HOF auction brought in $1,294,276 for 134 lots.
The best items in Lucas's collection included his 1973 New York Knicks championship ring that sold for $72,000 and his Hall of Fame induction ring that sold for $60,000.
A circa 1963-64 Wilt Chamberlain San Francisco Warriors game-used home jersey sold for $78,000 after a buyer's premium. Grey Flannel representatives said this is the only home jersey of this style they have ever seen.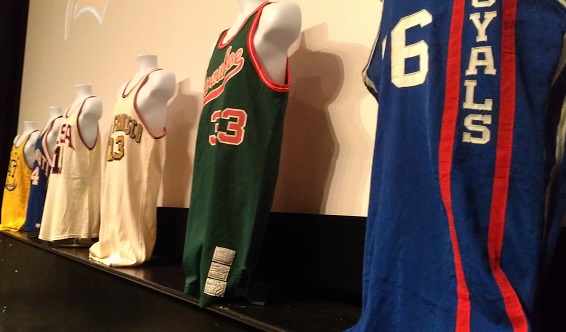 Jerseys were popular items. Game-used jerseys accounted for 59 of the lots with furious bidding on many of them such as Oscar Robertson's Cincinnati Royals jersey from 1962. The item was game-matched to Feb. 16, 1962 where Robertson dropped 40 points. The jersey sold for $42,000.
Other jerseys include Lucas's Team USA Olympic game-used jersey ($60,000), Lucas's Cincinnati Royals game-used road jersey ($39,000), an Earl "The Pearl" Monroe Baltimore Bullets road jersey ($30,000), a circa 1975 "Pistol" Pete Maravich New Orleans Jazz home jersey with "Pistol" on the back ($27,000) and a 1973-74 Kareem Abdul-Jabbar Milwaukee Bucks road jersey ($27,000).
The Hall of Fame auction also had a good amount of ABA items. These colorful lots were a reminder of the separate leagues, a precursor to many of today's NBA teams.
The most expensive auction from the ABA lots was for a 1968-69 Minnesota Pipers worn shooting shirt that sold for $12,000. A 1972 Indiana Pacers ABA champion ring sold for $7,800.
One of the more unique items to sell was Robert Parish's 2003 Naismith Memorial Basketball Hall of Fame enshrinement trophy, which sold for $33,000. Also, Maravich's 1976-77 scoring champion award – that was also a clock – sold for $33,000.