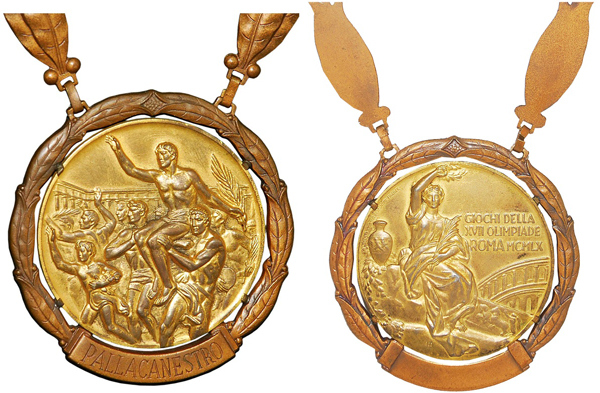 By Susan Lulgjuraj | Beckett Basketball Editor
Grey Flannel Auctions will open its eighth annual Hall of Fame Induction Auction with one of its greatest collections on Saturday.
The New York-based auction house is selling Jerry Lucas's personal collection at the Naismith Memorial Hall of Fame in Springfield, Mass. The collection contains 17 items, and quality of these pieces was some of the best Grey Flannel has seen.
The biggest pull in the lot is Lucas's gold medal from the 1960 Olympics. It has a minimum bid of $250,000.
Other items include Lucas's 1973 Knicks championship ring and various game-worn uniforms.
Lucas – named one of the 50 Greatest Players in NBA History in 1996 – kept the items stored in a closet, according to The Middletown Journal (Ohio). He didn't know how to divvy the items between his family members, so he decided to auction them instead.
"Things don't mean a lot to me," Lucas told The Middletown Journal. "They never have. I have real great memories associated with them, but they're hard to see when they're in a closet."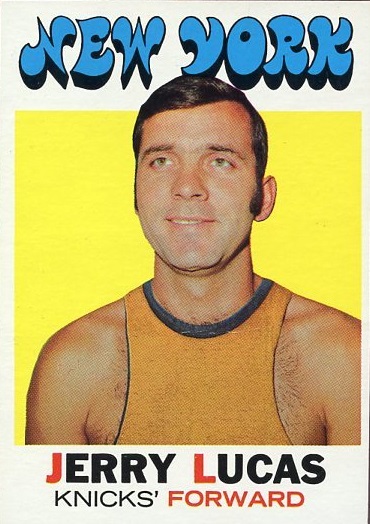 The 73-year-old played college basketball at Ohio State and then went on to play professionally with the Cincinnati Royals, San Francisco Warriors and New York Knicks. Lucas was as seven-time All-Star and remains one of the greatest rebounding forwards of all-time.
Lucas was successful on all levels. He won a state championship in high school, an NCAA title at Ohio State, an NBA title and Olympic gold in Rome with Team USA.
His Olympic items were some of the most stellar in the collection – including his jersey from the gold medal game and an Olympic flag.
But for Grey Flannel senior authenticator Nick Coppola, nothing tops Lucas's gold medal.
"The beautiful thing about (the medal), on the back it says 'basketball' in Italian," Coppola told Beckett Media at the National Sports Collectors Convention, where the items were showcased.
"The items are just incredible coming from a player of that caliber."
Beyond Lucas's collection, other standout items from Grey Flannel's auction include a rare New York Knicks warm-up jacket worn by Walt "Clyde" Frazier, a 1975 "Pistol" Pete Maravich New Orleans Jazz game-used home jersey, a Lenny Wilkins St. Louis Hawks warm-up jacket, and a Wilt Chamberlain San Francisco Warriors game-used home jersey from the early 1960s.
Absentee bidding has already started on the Grey Flannel auction. One of the most popular items so far is an Oscar Robertson Cincinnati Royals game-used road jersey that is up to $27,500 already. Chamberlain's San Francisco jersey is up to $22,500.
Susan Lulgjuraj is an editor at Beckett Media. You can email her here with questions, comments or ideas. Follow her on Twitter here. Follow Beckett Media on Facebook and Twitter.