Jerry Buss' legacy not seen on many NBA cards — but he's got plenty elsewhere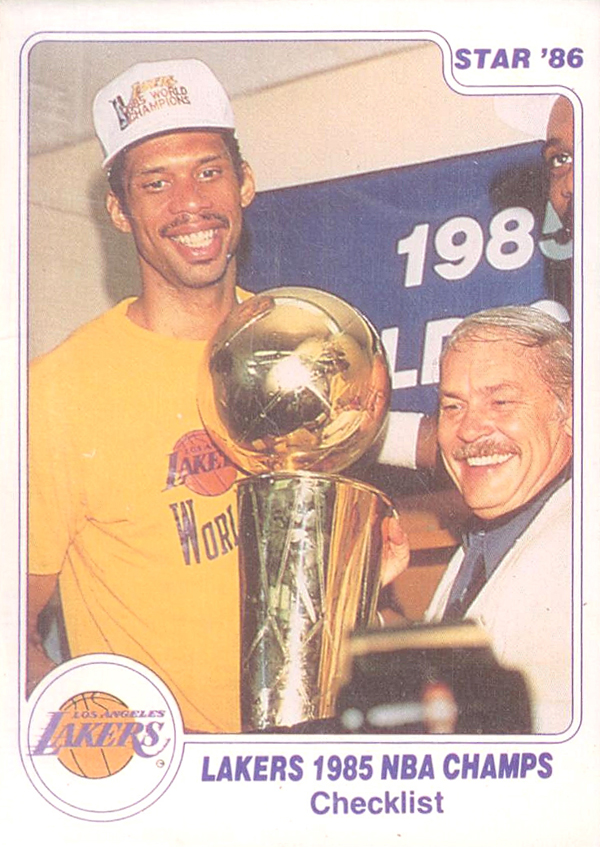 By Chris Olds | Beckett Basketball Editor
After Jerry Buss' death Monday at age 80, the tributes came flowing in looking back at the life of the Los Angeles Lakers owner, who helped shape the franchise into what it is today.
As one New York Times writer puts it, it's a Hollywood story that's too Hollywood even for Hollywood (read it to see).
But for all of the unbelievable that was the life of Buss, who was born in Kemmerer, Wyo. — a little town of less than 3,000 people today — and went all the way to the Hall of Fame with a handful of NBA titles, there's one other striking thing about him.
He never appeared on a substantial number of basketball cards — just one licensed NBA card. Meanwhile, his certified autograph cards have skyrocketed in demand.
How?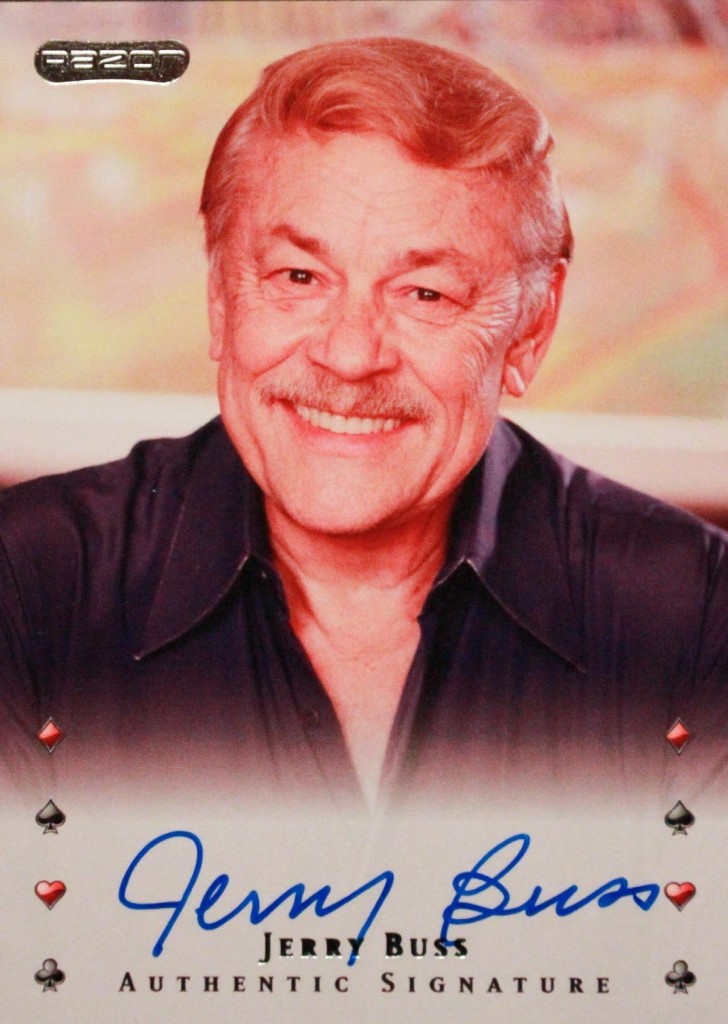 He has a number of trading cards showing him as a professional poker player.
Buss has 37 cards as a poker player in the Beckett.com database (click here for a checklist and Online Price Guide) with 35 of those featuring certified autographs. Some of the cards have sold briskly in online auctions for much more than before the news of his death. Before the news, most autographed cards sold for $30 or less while most have fetched $50 or more and some have sold for as much as $100.
Buss' lone basketball card cataloged in the Beckett database is a 1985-86 Star Lakers Champs checklist card, which shows him along with legendary Lakers center Kareem Abdul-Jabbar. It typically has sold for $12 or less.
[youtube]http://www.youtube.com/watch?v=8zXYqWuRwKQ[/youtube]
Panini America, which announced a renewal with the Hall of Fame for its card license last week, did not make a card of Buss in its 2009-10 Hall of Fame set — the year of Buss' induction (watch his speech above). His inclusion — his first NBA-licensed basketball card of his own — could be a possibility with the extended deal.
Chris Olds is the editor of Beckett Basketball magazine. Have a comment, question or idea? Send an email to him at colds@beckett.com. Follow him on Twitter by clicking here.