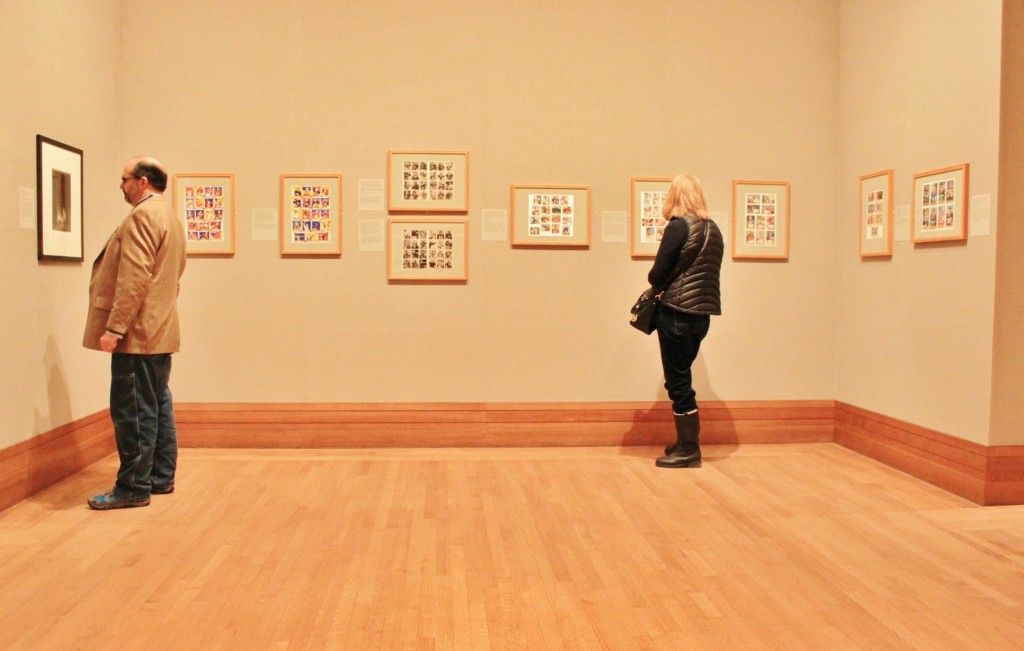 By Susan Lulgjuraj | Beckett Football Editor
NEW YORK CITY — There were several exhibitions and displays throughout New York and New Jersey celebrating the Super Bowl, including the Metropolitan Museum of Art.
The museum's exhibition was especially appealing to card collectors. For roughly two weeks, more than 100 vintage football cards from Jefferson R. Burdick's Collection are on display in an exhibit called Gridiron Greats. It runs through Feb. 10.
Highlights from the display included 1894 Mayo, 1935 National Chicle and 1964 Leaf football cards.
Here's a closer look at the exhibit.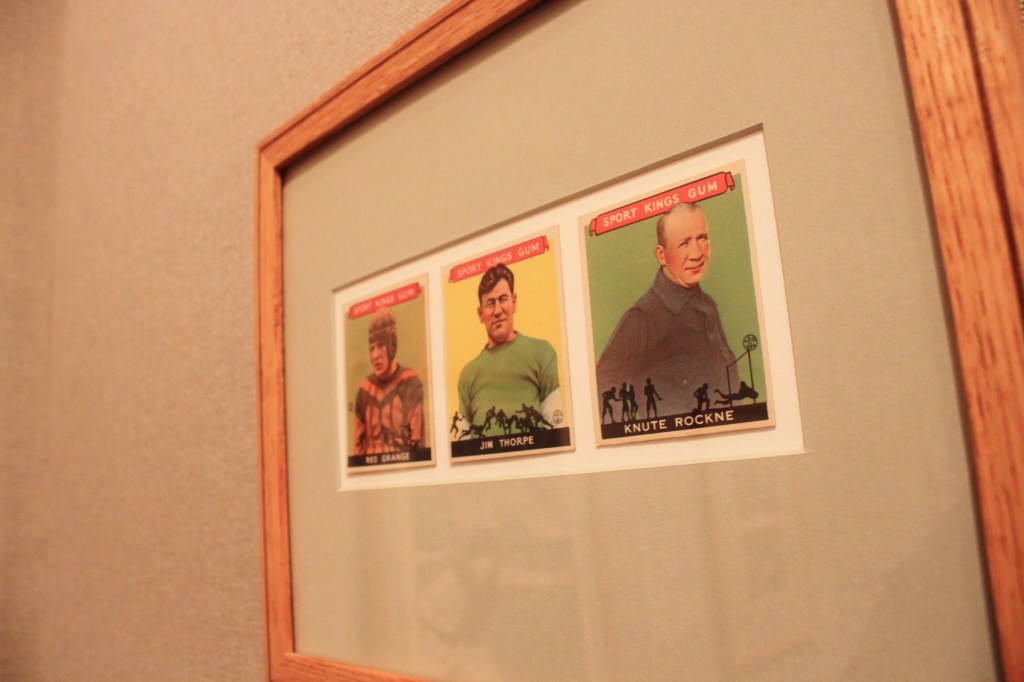 Three popular football cards from 1933 Sport Kings by Goudey: Red Grange, Jim Thorpe and Knute Rockne.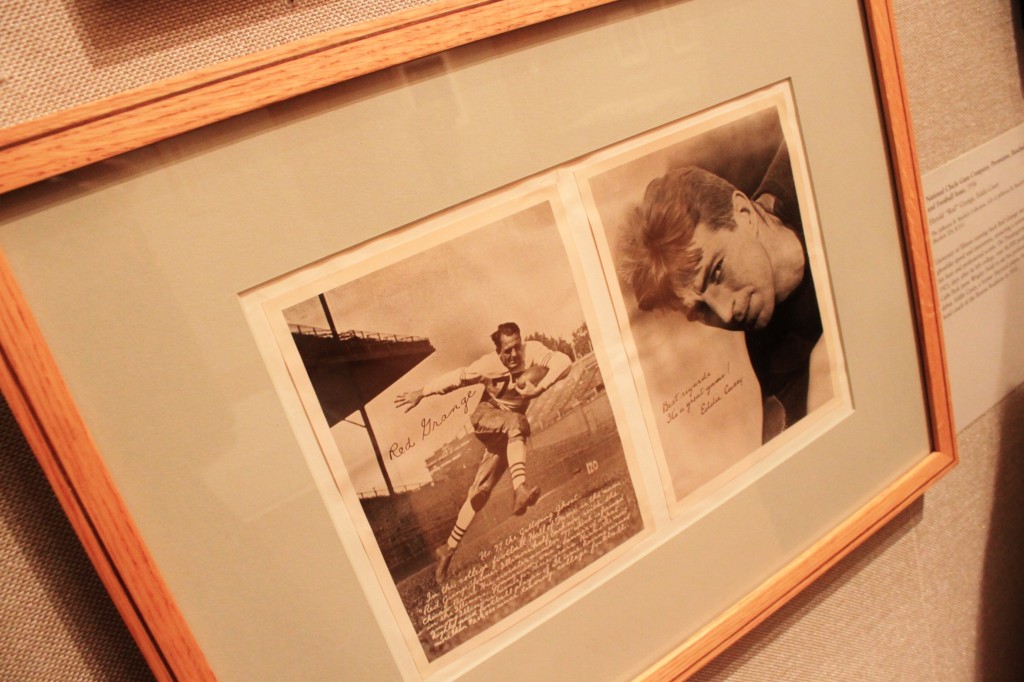 Photos the museum had in its collection to add to the Gridiron Greats exhibit.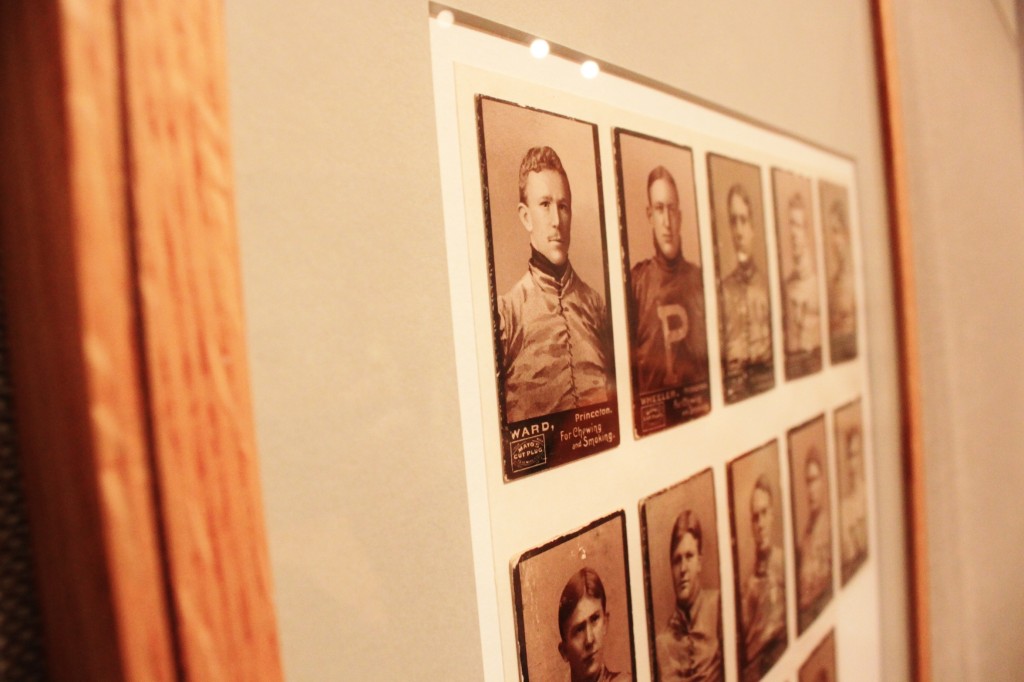 1894 Mayo cards featured college football players from top Ivy League schools. These cards are valued at more than $1,000 each.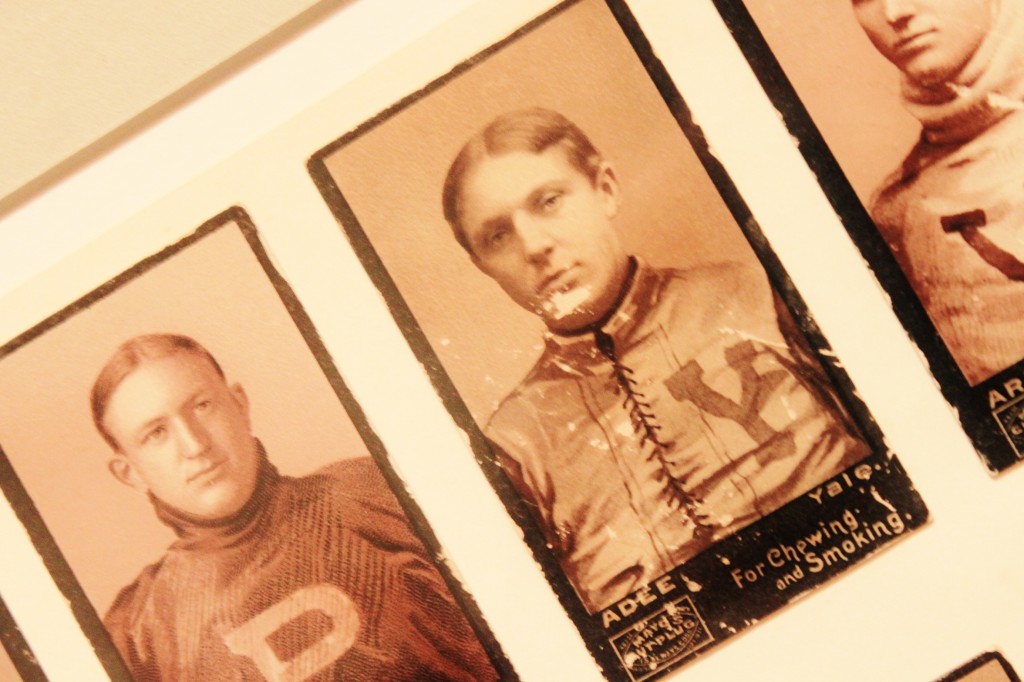 Not all the cards are in great condition, but these cards have survived for more than 100 years.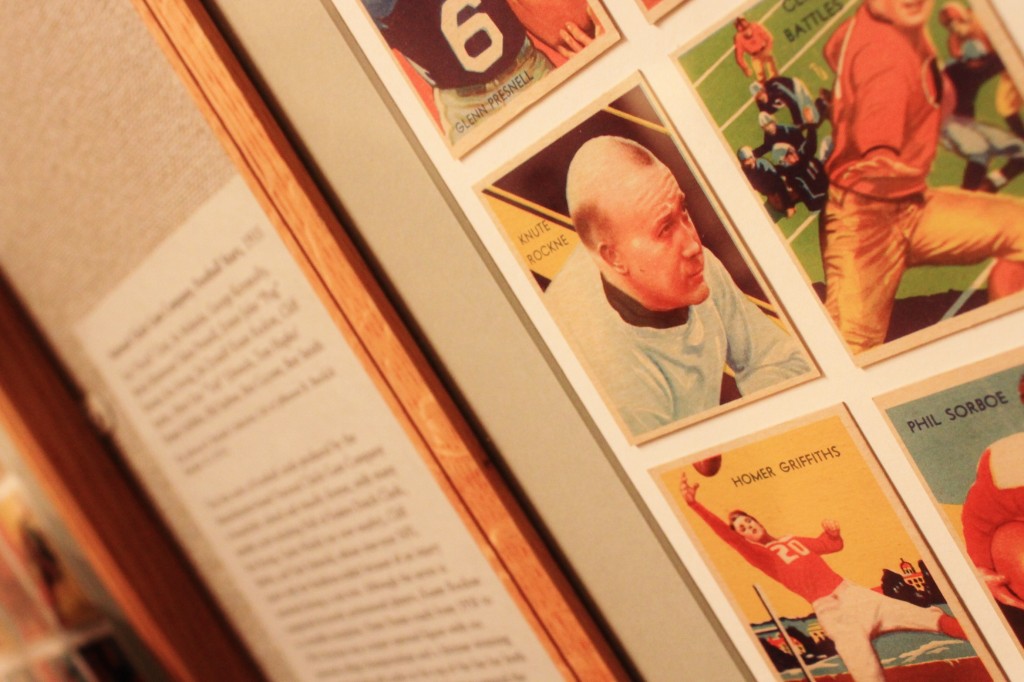 A close-up of Knute Rockne's 1935 National Chicle. It has a high book value of $1,600 in raw condition.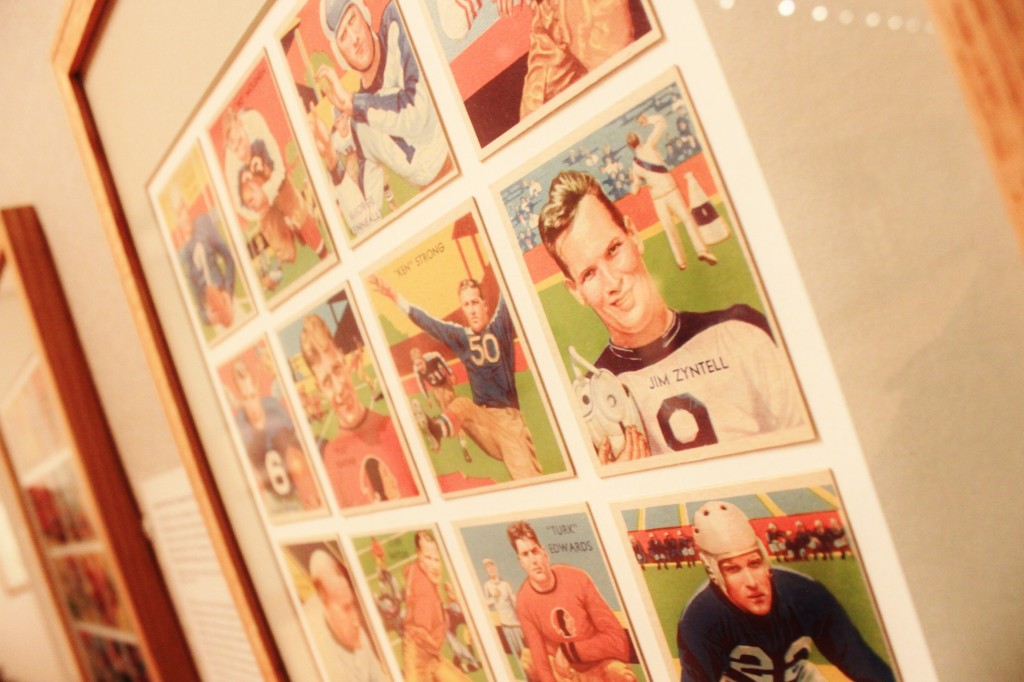 The 1935 National Chicle cards were the first nationally distributed exclusive football cards.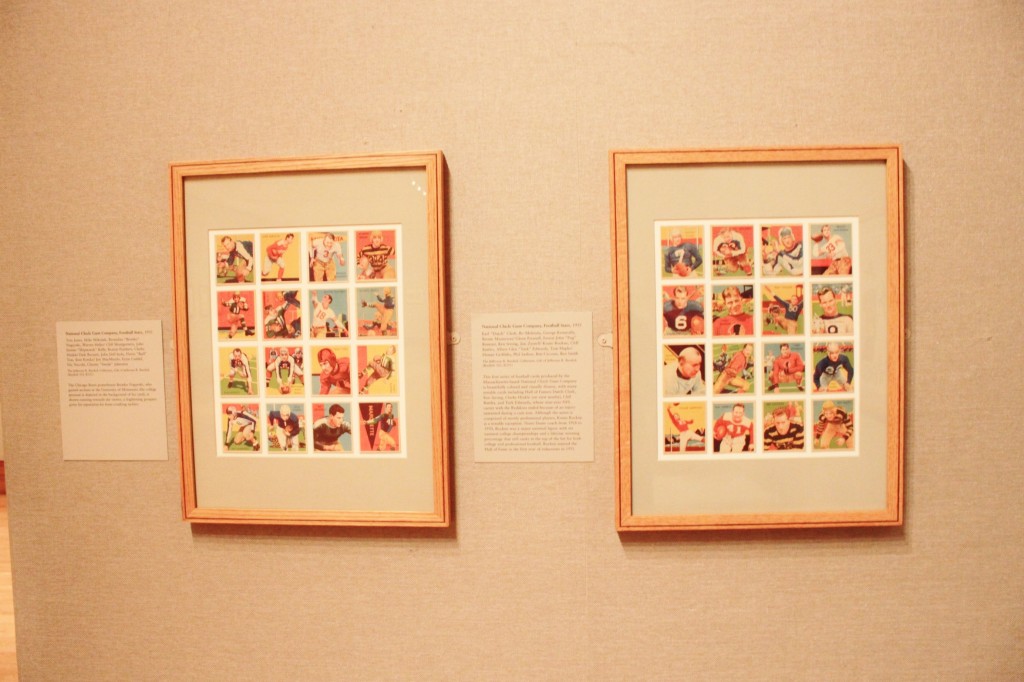 The 1935 National Chicle cards on display. The cards were put into frames displayed in a hallway near the entrance of the museum.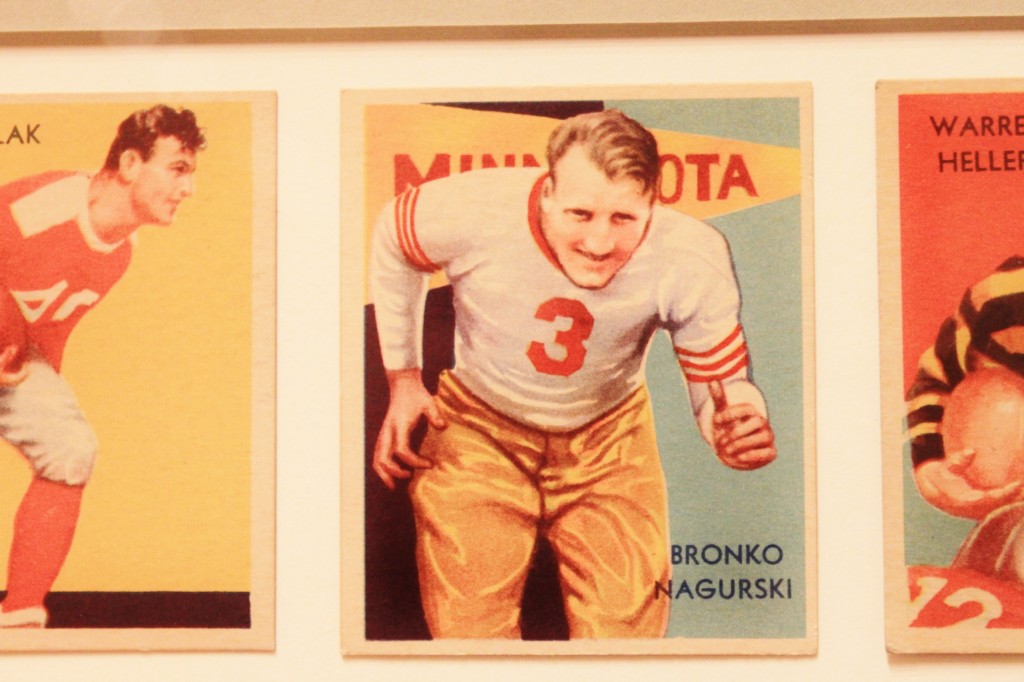 The Bronko Nagurski card is one of the most valuable football cards in history.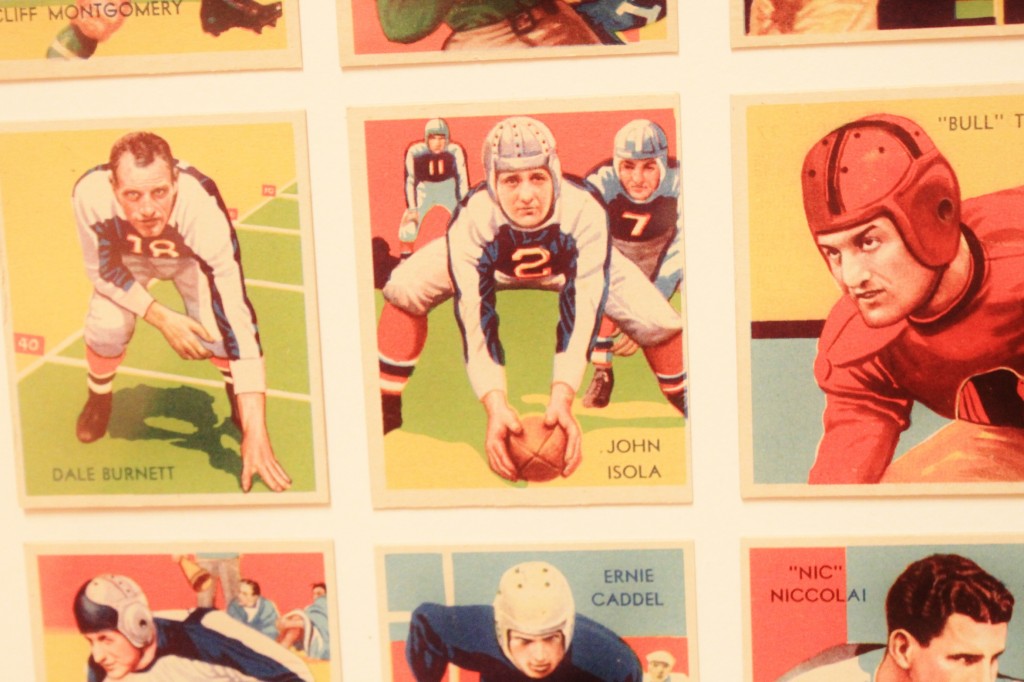 More 1935 National Chicle cards showing off the colors and stylized artwork from the set.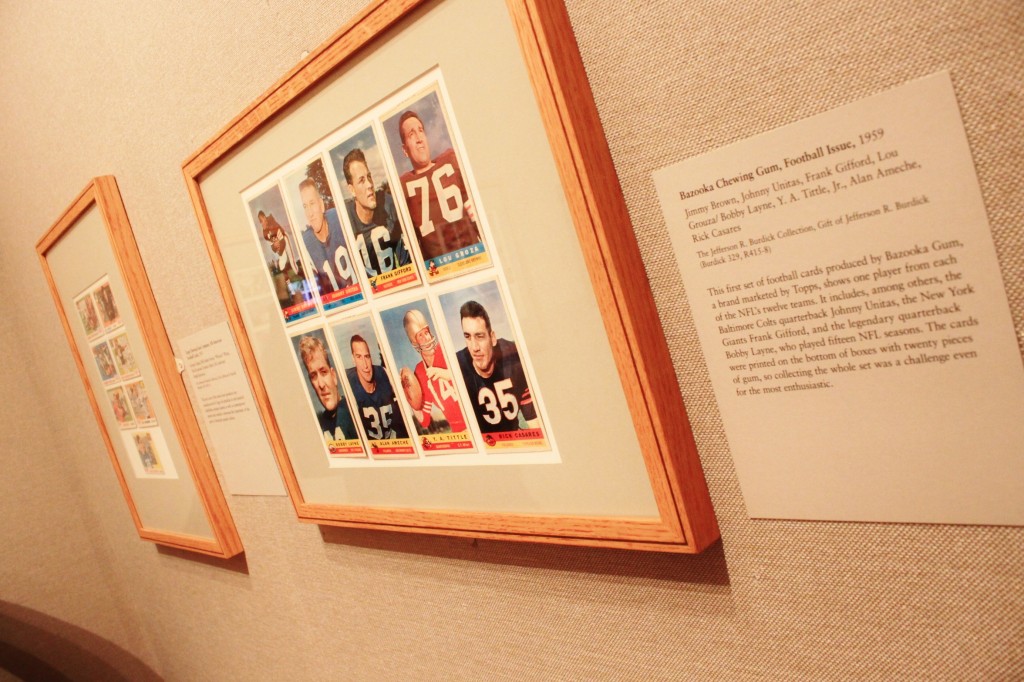 Eight 1959 Bazooka cards on display.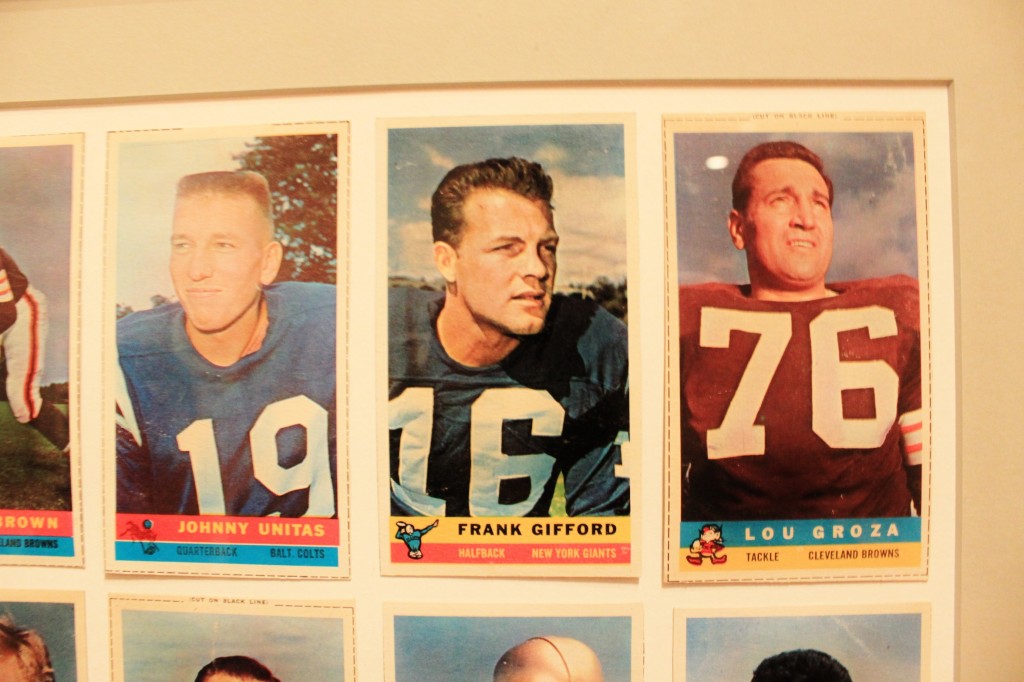 The 1959 Bazooka cards were on the back of Bazooka Bubble Gum boxes and measured 2 13/16 by 4 15/16.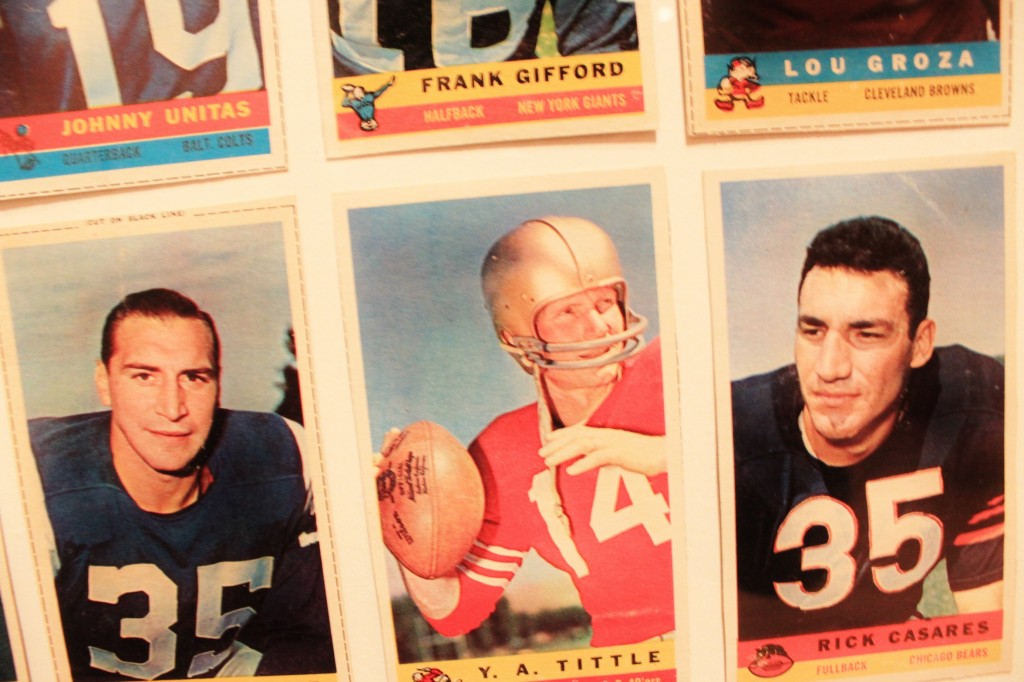 A close-up of Y.A. Tittle's 1959 Bazooka card.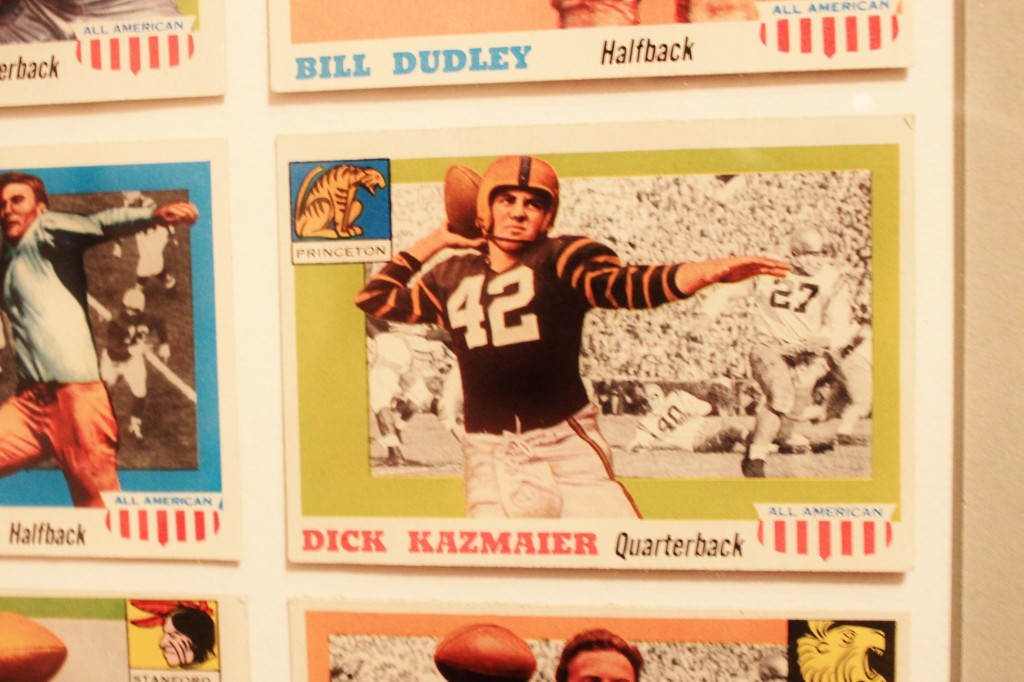 Dick Kazmaier's Rookie Card from 1955 Topps All-American cards.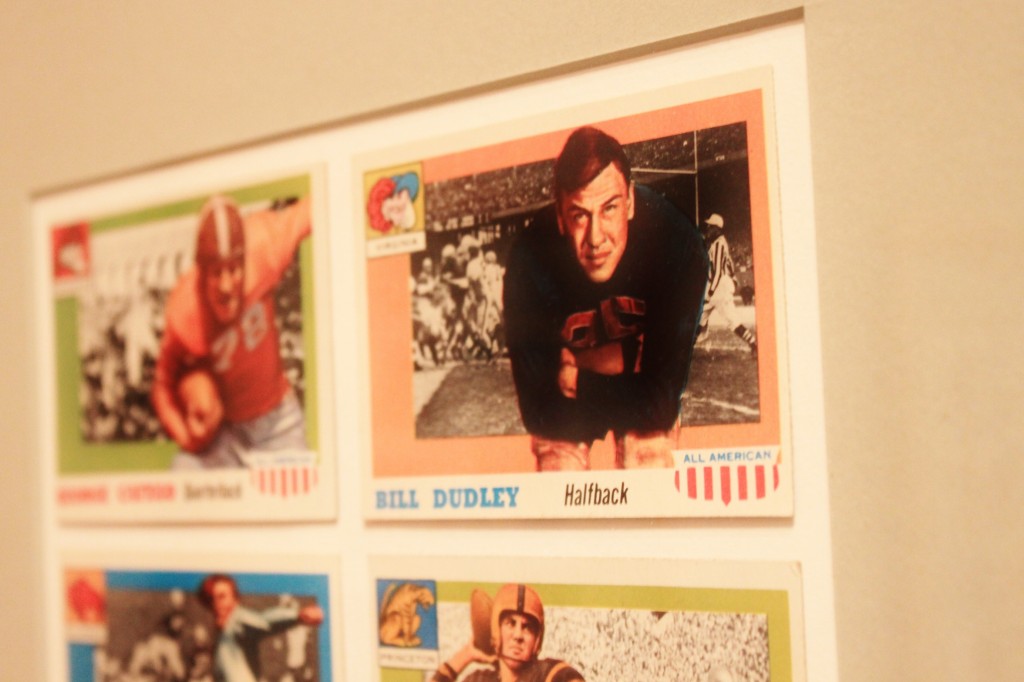 The 1955 Topps cards featured 100 top college football players through the years.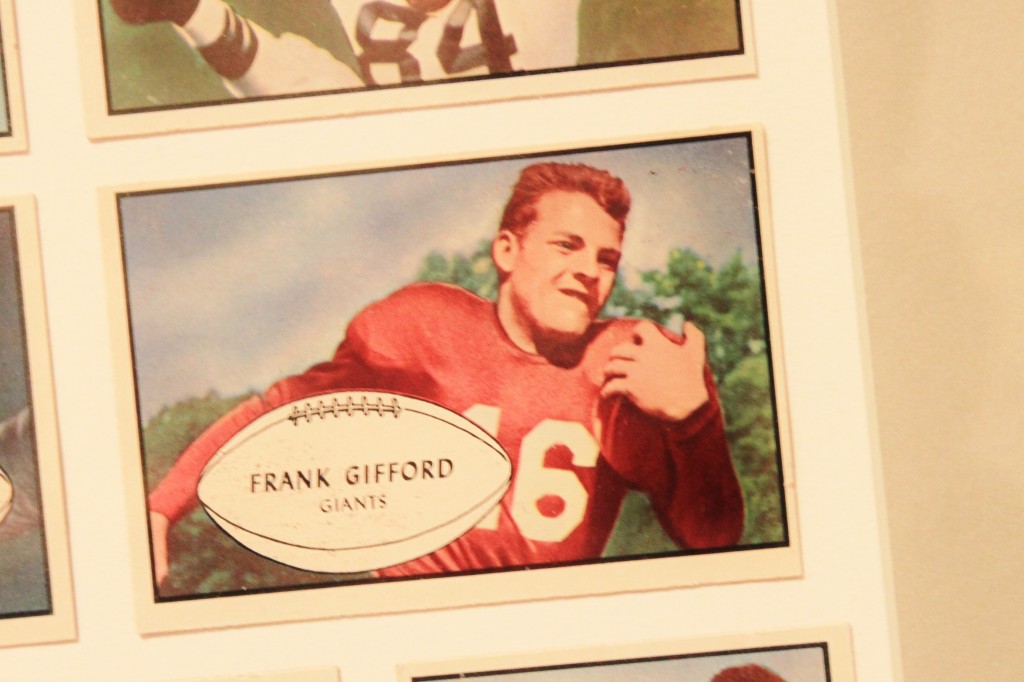 Frank Gifford was featured on this 1953 Bowman football card.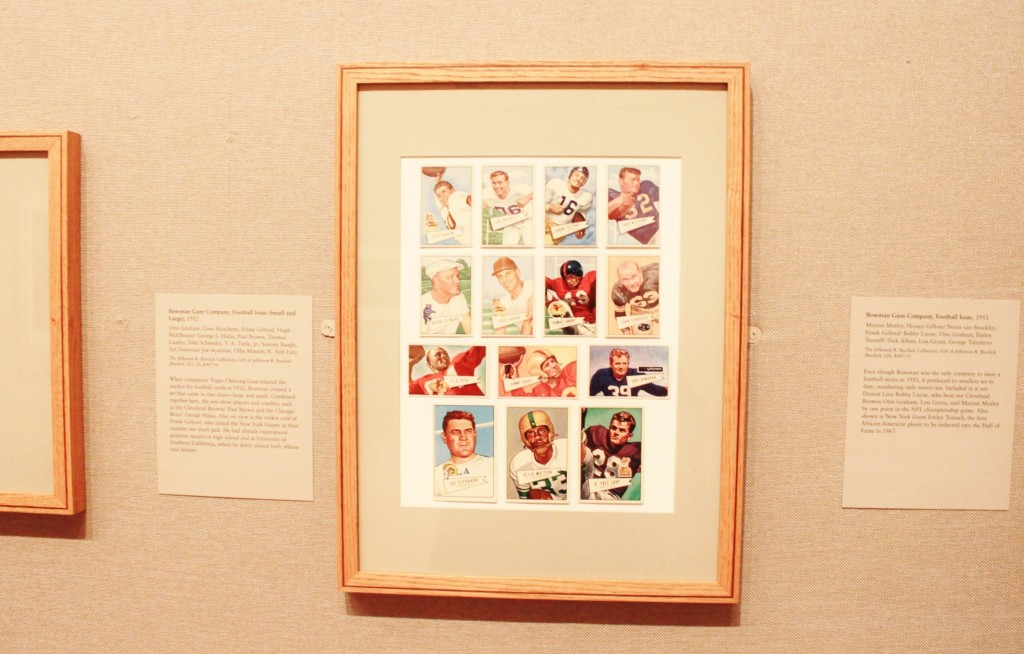 A mixture of large and small 1952 Bowman cards.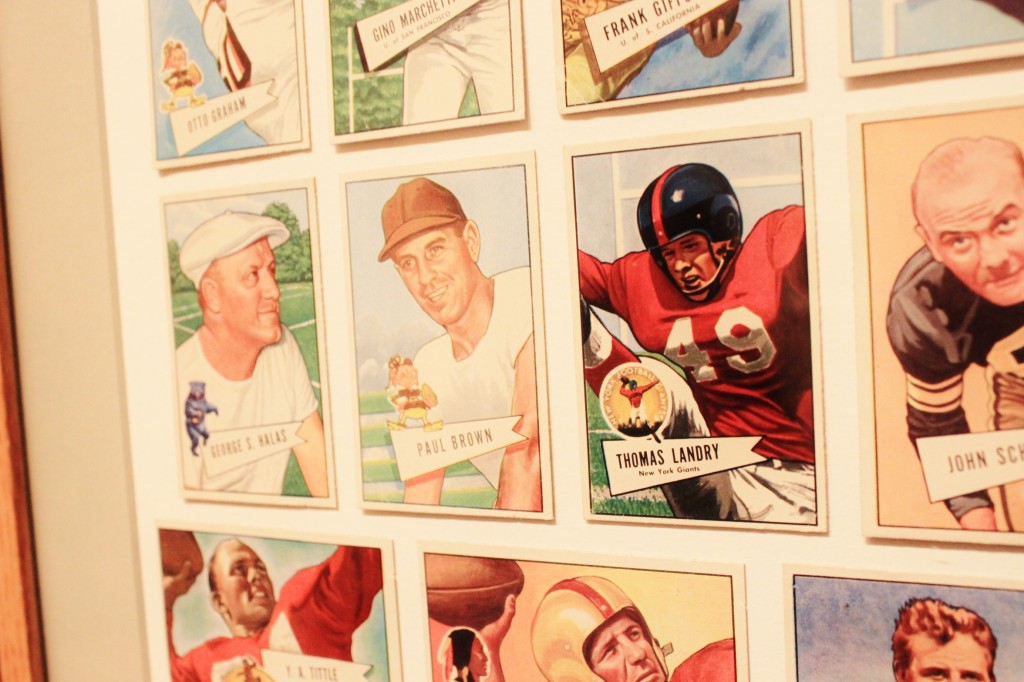 A close-up of 1952 Bowman cards, including Tom Landry.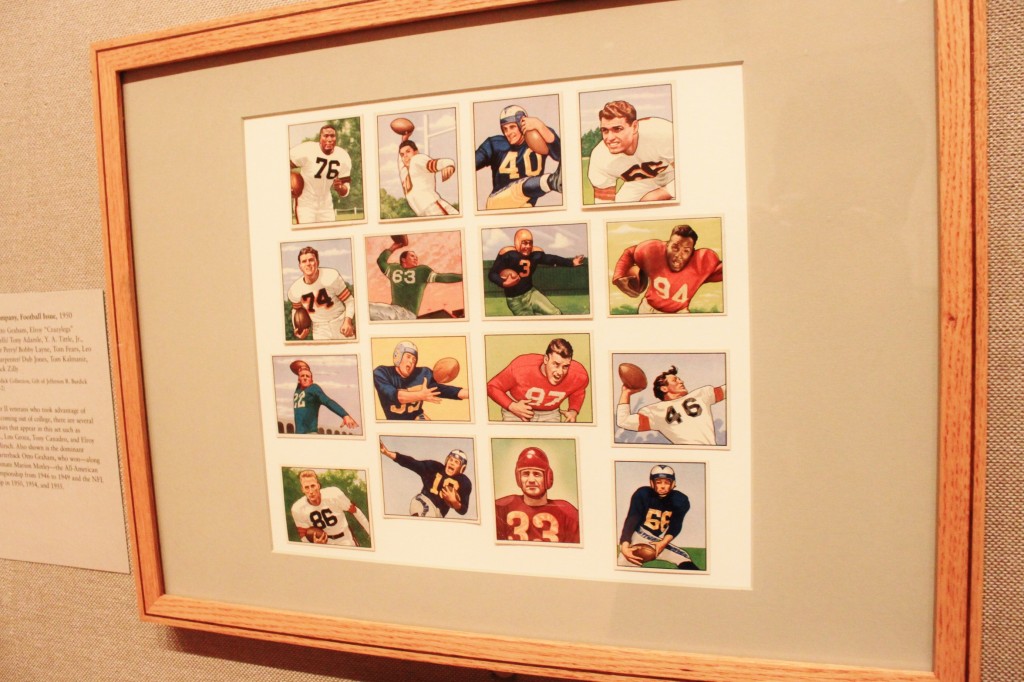 A view of the 1950 Bowman cards, the first colored football cards issued by Bowman.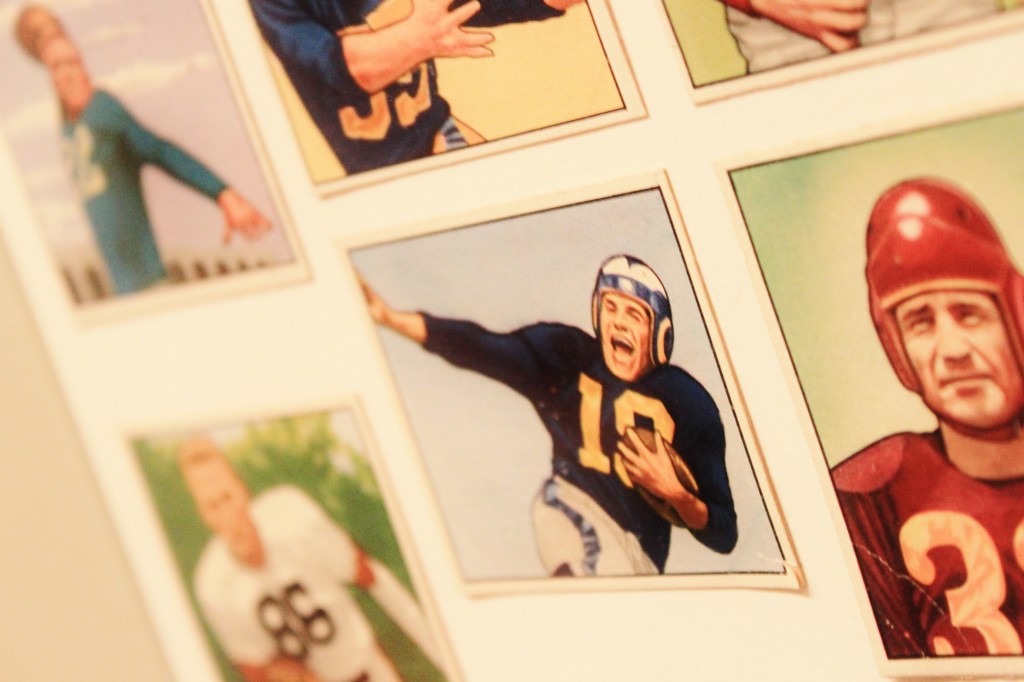 A close-up of a 1950 Bowman Tom Kalmanir card.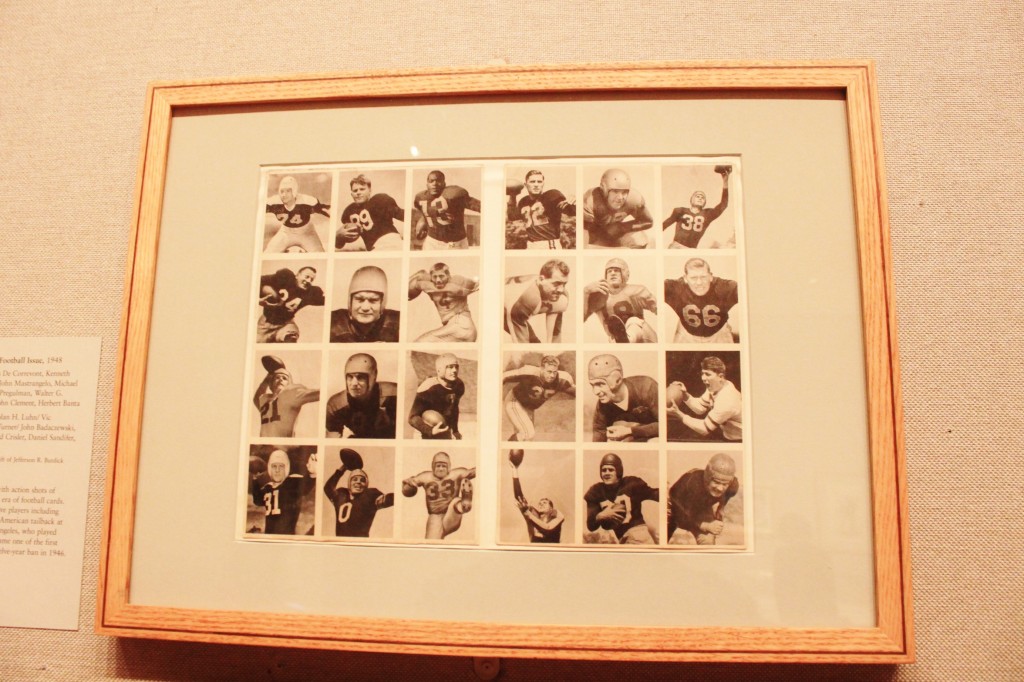 A display of 1948 black-and-white Bowman football cards.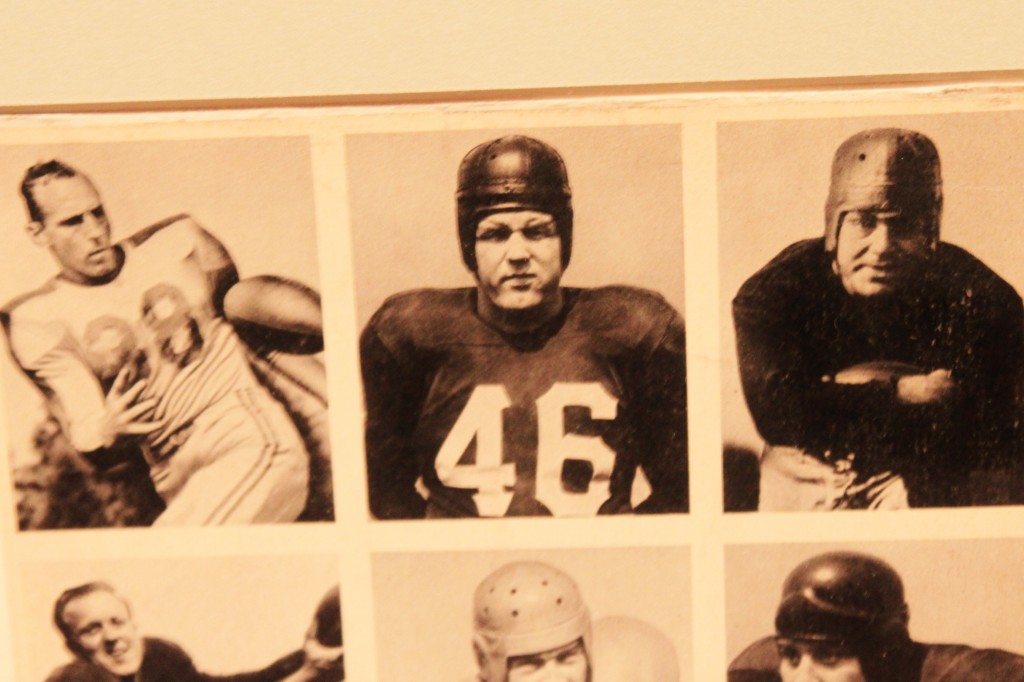 A closer look at 1948 Bowman.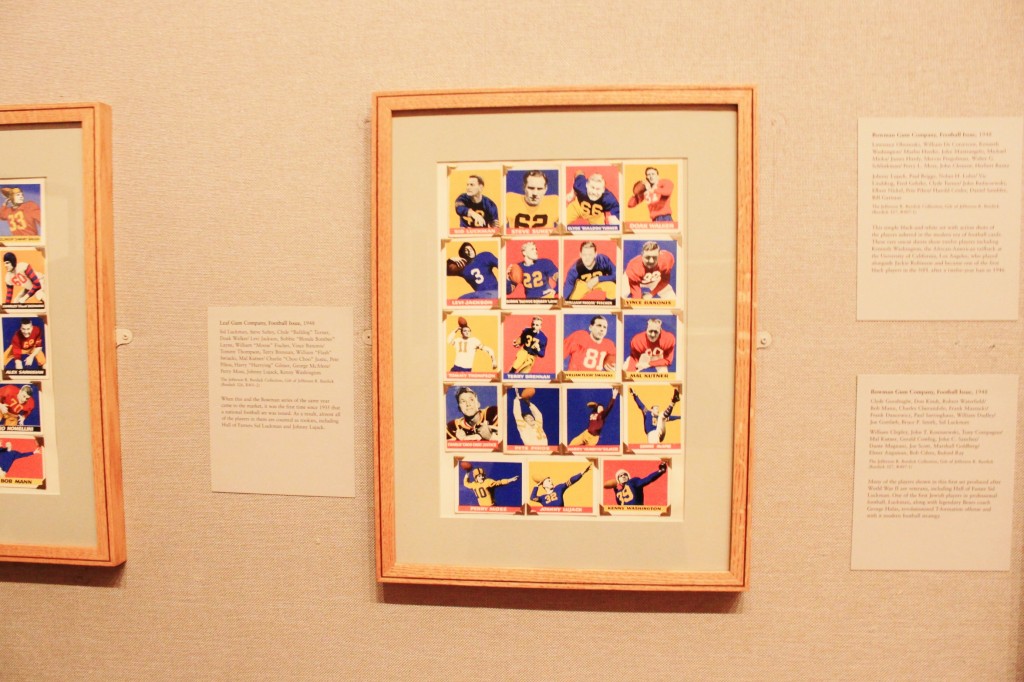 Leaf's 1948 cards with distinct use of primary colors.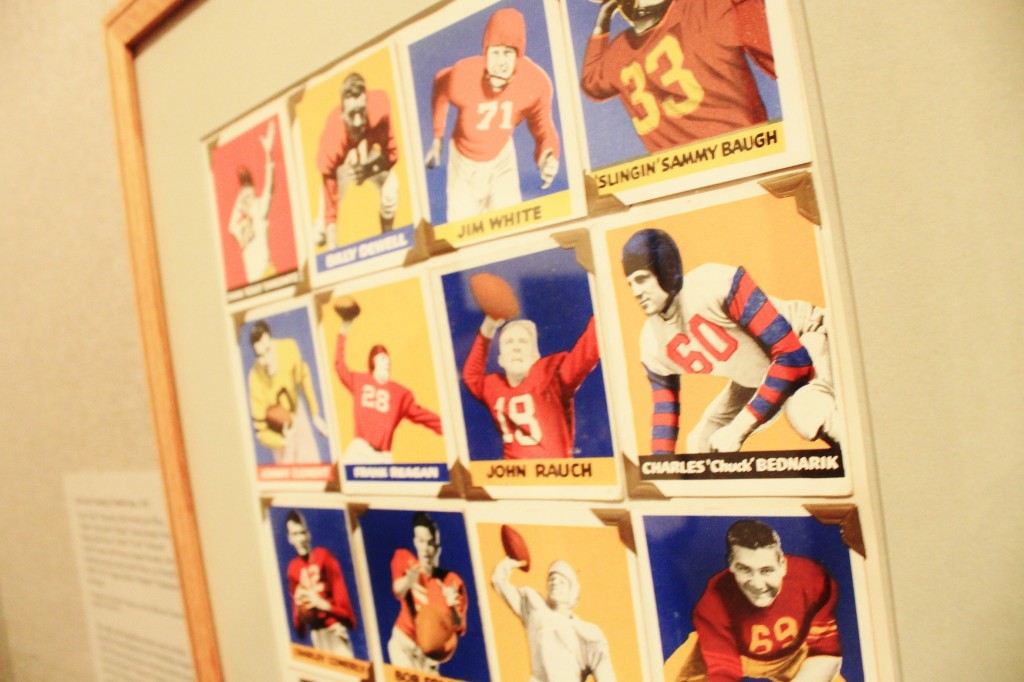 The 1948 Leaf cards included popular players such as Philadelphia Eagles Hall-of-Fame linebacker Chuck Bednarik.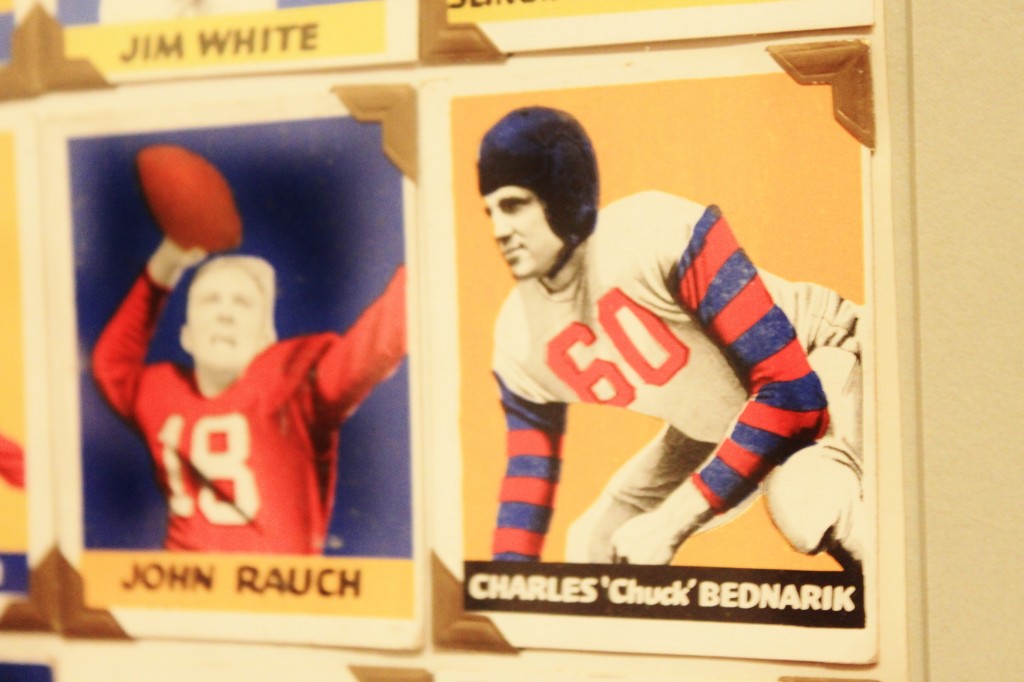 A close-up of Chuck Bednarik's 1948 Leaf card (yellow background), which has a high book value of $500.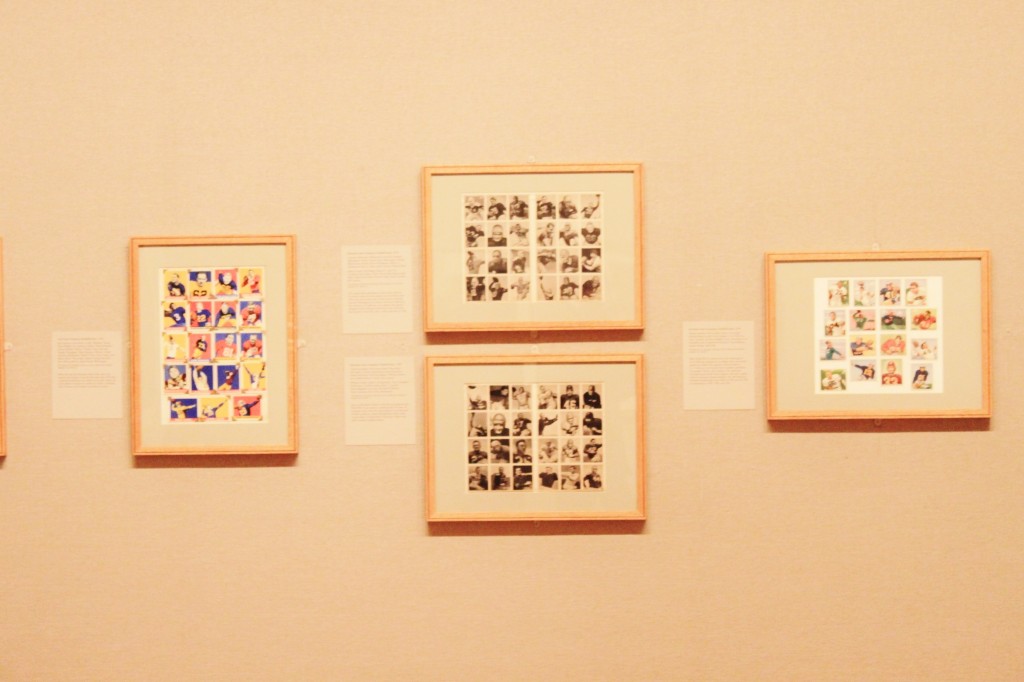 The Gridiron Greats exhibit shows off several vintage cards displayed in frames.
Susan Lulgjuraj is an editor at Beckett Media. You can email her here with questions, comments or ideas. Follow her on Twitter here. Follow Beckett Media on Facebook and Twitter.