Jayson Werth's beard looks even more amazing in Chia Pet form for stadium giveaway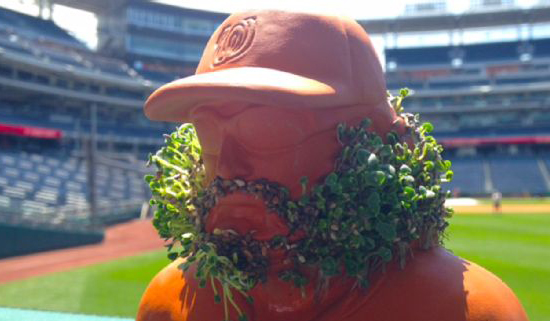 Jayson Werth's beard might be the greatest gift to stadium giveaways.
Last year it was a bobblehead. Now the Washington Nationals are giving away a Jayson Werth Chia Pet.
And it's fantastic.
The Jayson Werth Chia Pet is being given to the first 20,000 fans at Nationals Park on August 5 as Washington takes on the Arizona Diamondbacks.
Rather than the usual head of hear or ram wool regular Chia Pets have, for Jayson Werth it's all about the beard. The terracotta bust's mold has the outfielder in his Nationals cap and sunglasses as well.
In 2014, the minor league Potomac Nationals did a stadium giveaway for a Jayson Werth bobblehead that came complete with a beard made of hair like you'd find on a doll. Needless to say, it was one of the most memorable pieces of swag given out at a game all year.
Chia Pets date back to the early 1980s. Although they debuted as generic animals, licensed characters like Scooby-Doo, Bugs Bunny, Spongebob Squarepants and even Mr. T were given the Chia treatment.
What other athletes, if any, would you like to see become a Chia Pet?