Jarred Kelenic Leads Off BGS Black Label Watch
Just like last week, we're going to key you into five BGS Black Label cards that will close at auction sometime this week. Where we were heavy on the basketball side of the hobby last week, it looks like baseball is going to push the envelope forward this week. In fact, Jarred Kelenic leads off our BGS Black Label watch with his 2018 Bowman Chrome Draft.
2018 Bowman Chrome Draft Jarred Kelenic – Pop 9
Collector and flippers alike have been in a frenzy for Jarred Kelenic as the hobby awaits his rookie card. While the manufacturers prep their checklist for upcoming releases with said rookies, there are still plenty of Kelenic cards to collect. Jarred's 2018 Bowman Chrome Draft is a perfect example. The total Pop Report currently shows just 206 examples of this card, with 9 of those being a Black Label 10. This auction ends Tuesday and is currently sitting at $609. Will it break the $1K mark? (Update: Final Price – $1,411.55)
1999-00 Finest Double Double Kobe Bryant – Pop 1
Perfect timing here with the second card on this week's BGS Black Label Watch. With Kobe being inducted into the Hall of Fame over the weekend, the hype around his cards may be at an all-time high this week. I know that is hard to believe given his stature in the hobby, but recency bias may be at play here. If you add that to the fact this is currently a Pop 1, and, well, you see where I am going. This 1999-00 Finest Double Double is currently north of $1K with plenty of time left on the clock as the auction closes Friday.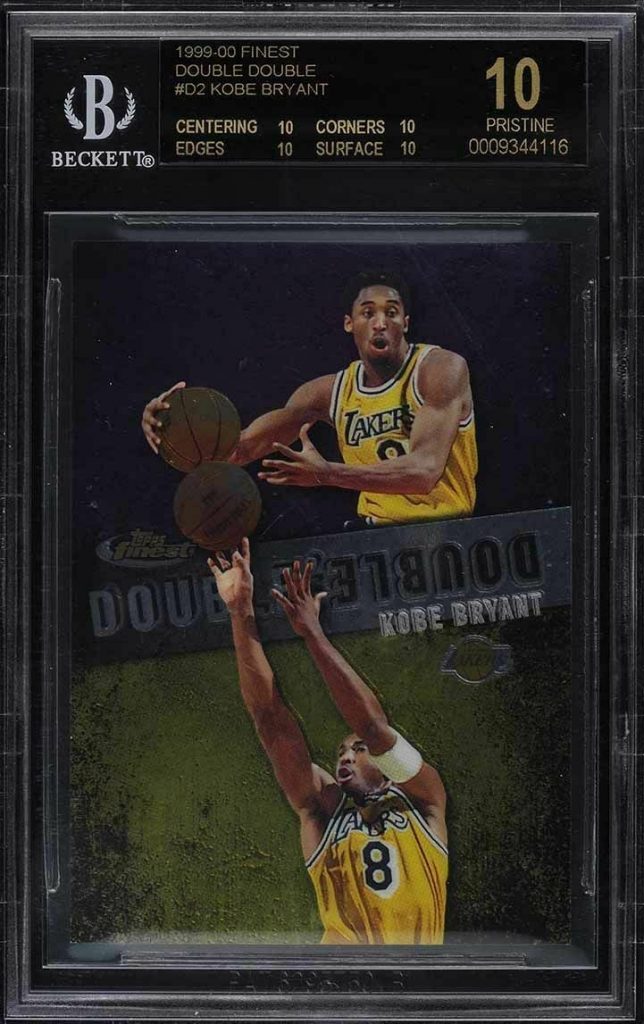 2013-14 Panini Prizm Lebron James – Pop 3
The King made an appearance on last week's list too, but here he is again at spot number 3 this week. This card isn't particularly rare, nor is it extremely expensive. However, the low Pop Report, just 98 total copies, and the Black Label make it desirable. In fact, there are currently just 3 examples in this grade. This 13-14 Panini Prizm closes on Thursday and still has lots of room to grow.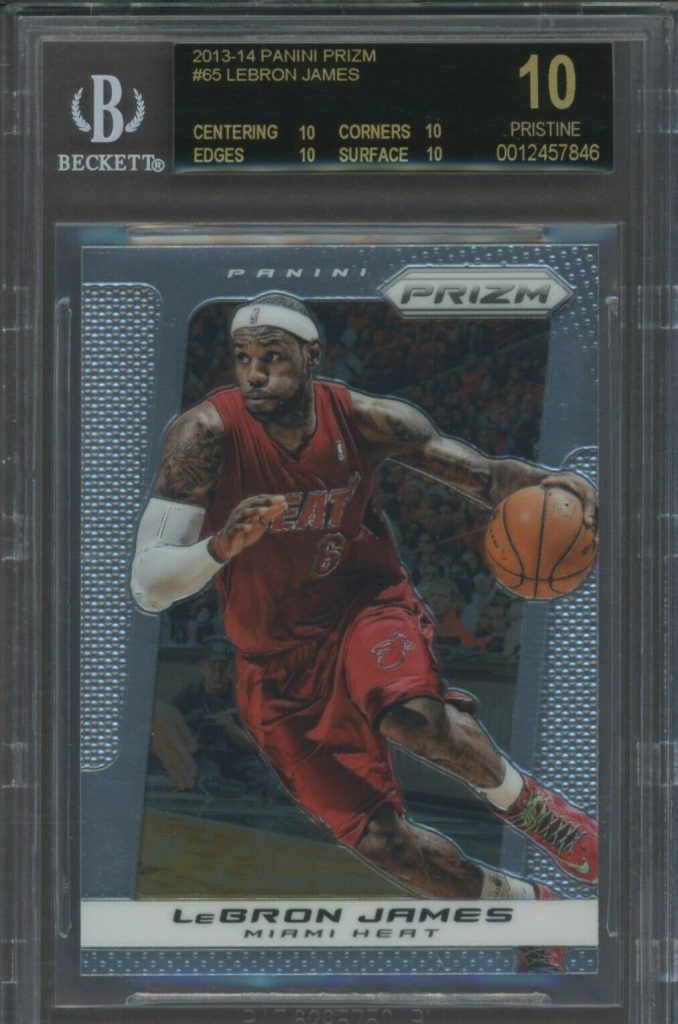 2018 Bowman Chrome Prospects Luis Robert – Pop 21
Chicago White Sox stud, Luis Robert, took the hobby by storm last season. Like always, flippers made what they could from the sales of his cards, and collectors complained he was too expensive. Now, he's on the DL and will be for a while. So, the perfect opportunity presents itself. Well, if you are a risk-taker. The daring collector may be able to grab this card at a steal. With Robert out at least 4 months, sitting on inventory could be problematic. So, flippers gonna flip. This 2018 Bowman Chrome Prospects ends Sunday evening and is currently at $256.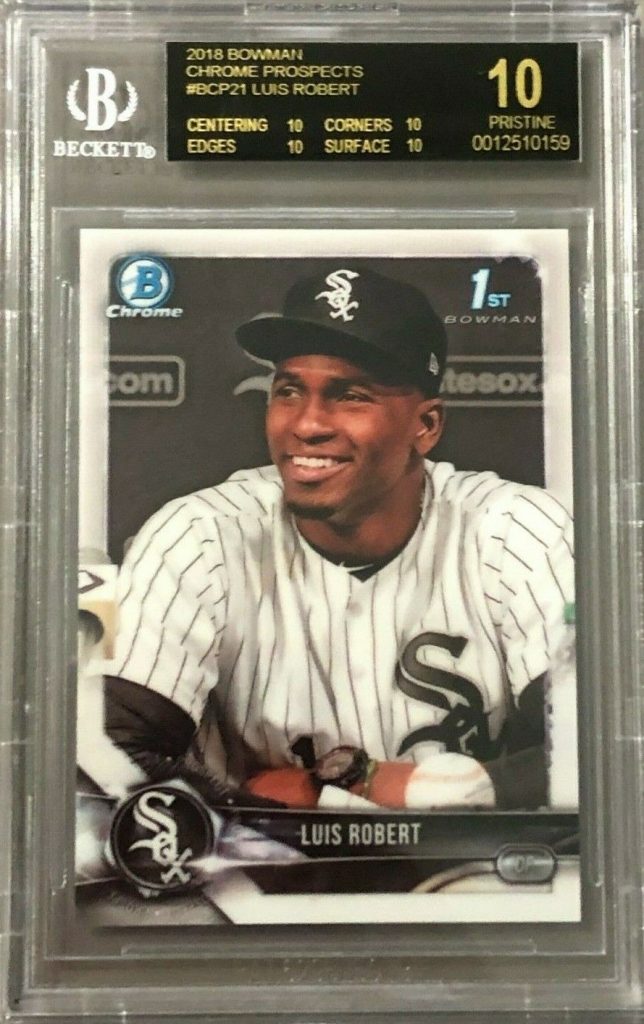 2018 Topps Chrome Ronal Acuna – Pop 24
Rounding out our BGS Black Label Watch this week is this beautiful 2018 Topps Chrome Ronald Acuna rookie. Acuna helped carry the baseball secondary market through the off-season and has continued to do so into the 2021 season. This particular Acuna is currently pushing $2k and ends Wednesday evening. (Update: Final Price $4,150)