Jameis Winston autographs are rarities in 2015 Leaf Metal and Ultimate Draft Baseball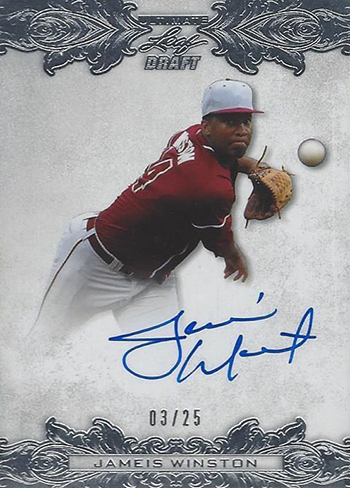 By Ryan Cracknell | Hobby Editor
Leaf has announced that the base Jameis Winston autographs in 2015 Leaf Metal Draft Baseball and 2015 Leaf Ultimate Draft Baseball are not only ("mega") short prints, but their print runs as well.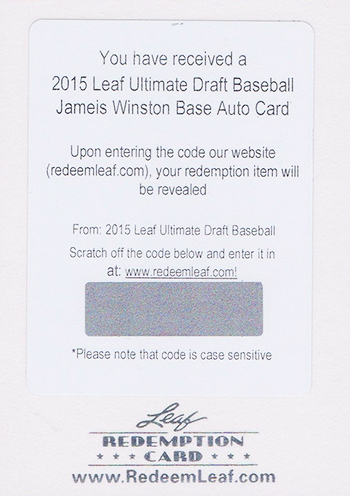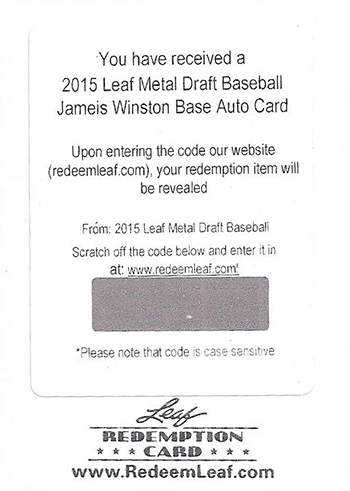 The cards, both of which are redemptions, are limited to 50 copies each.
Did you pull a Metal or Ultimate baseball redemption of @Jaboowins Jameis Winston?? Only 50 total each made.. Mega short print. Surprise!

— Leaf Trading Cards (@Leaf_Cards) November 3, 2015
The Tampa Bay Buccaneers quarterback is having a strong rookie campaign so far. Which makes it a little curious that there's a football player in a baseball product.
Winston has actually appeared on baseball cards from several manufacturers. This stems from the fact that he played baseball through 2014, including two seasons at Florida State.
Topps released a Perfect Game All-American Classic Autograph of the Heisman winner in 2015 Bowman Chrome Baseball. Panini appears to have a Winston baseball card planned for their 2015 Black Friday promotion as part of the Panini Collection subset.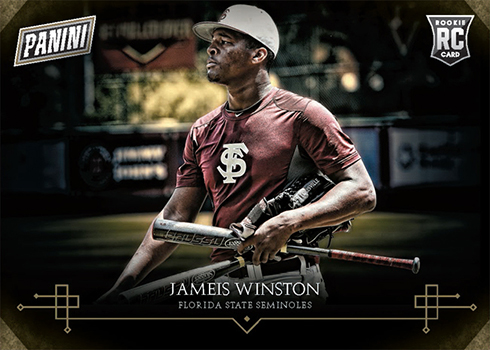 In addition to the base autographs in 2015 Leaf Metal Draft and Ultimate Draft, Winston also has numbered parallels.