Jackie Robinson's First Contracts Being Sold at Auction, Appraised at $36 Million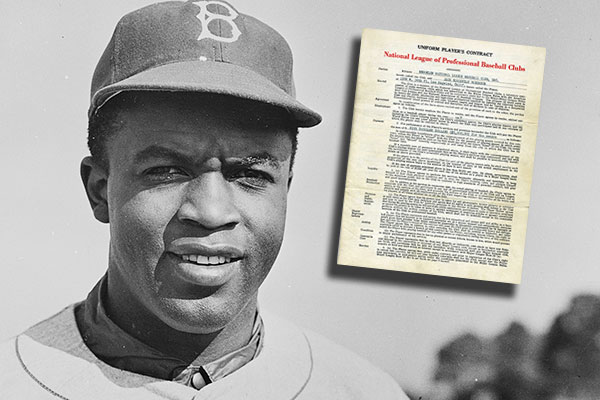 When it comes to sports memorabilia, any athlete's contract is a special piece. But, let's face it, some take on greater historical significance than others. Such is the case with Jackie Robinson's first contract with the Brooklyn Dodgers. Not only did it mark the debut of one of the game's greatest players but it broke the color barrier in Major League Baseball.
Now the original copy of Jackie Robinson's first contracts with both the Dodgers and Montreal Royals are being sold through Goldin Auctions. While the final price tag won't be known until the auction closes on November 16, it will be several times more than the $5,000 that Robinson was paid in 1947.
The pair of documents could fetch more than $30 million.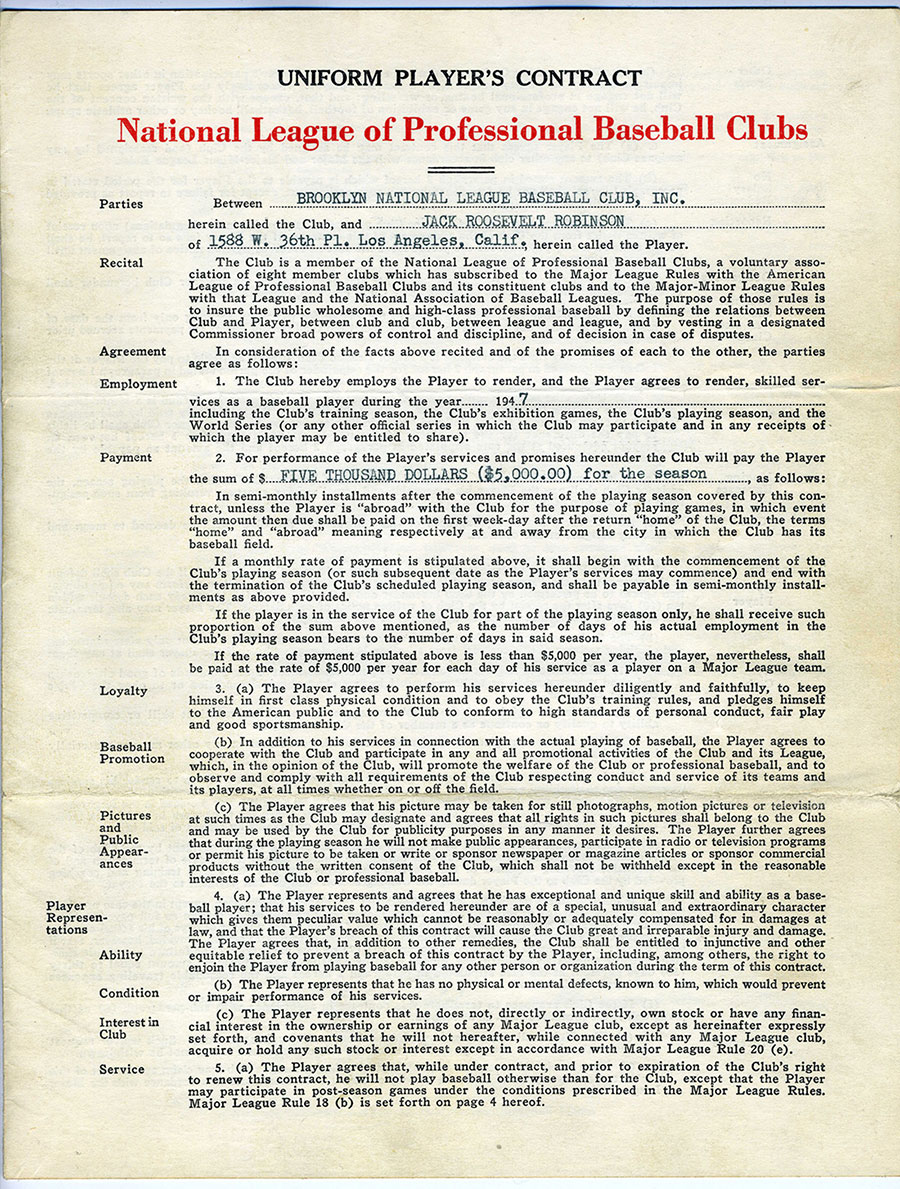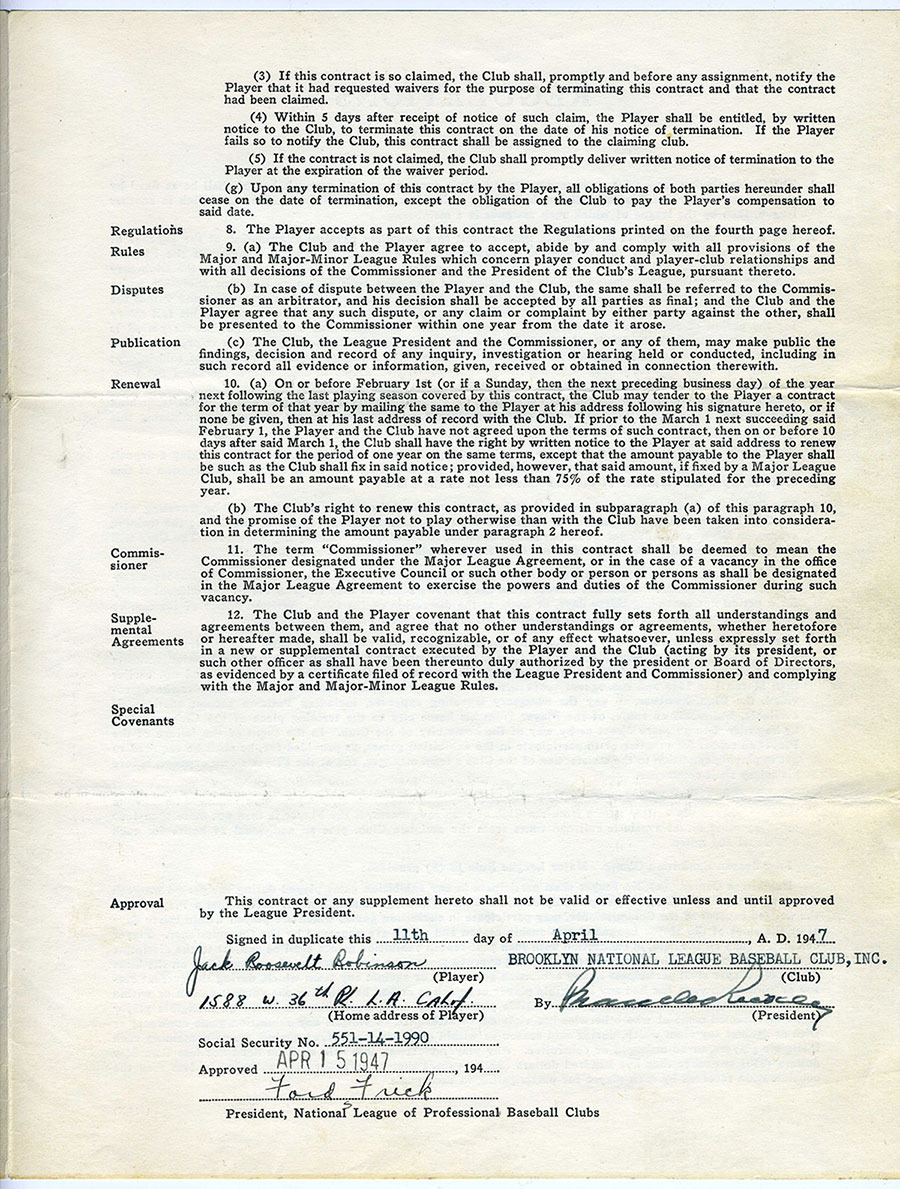 Both contracts will be sold together. The Dodgers document was signed on April 11, 1947. Robinson's Royals contract was from about 18 months earlier, October 23, 1945. They come with authentication from three sources: PSA/DNA, James Spence Authentication (JSA), Beckett Authentication Services and John Reznikoff of University Archives.
"Bringing the most important baseball document and the founding document of the Civil Rights movement to auction is an awesome responsibility and we are honored to help find them a permanent home for future generations to enjoy," said Ken Goldin, Goldin Auctions chairman, via press release.
Contracts are two-way documents. This means each originally had a pair of copies. However, because the Dodgers have said they no longer have their copies, these are the only ones left.
According to Goldin Auctions, the contracts were held in a safe deposit box of a Brooklyn historian until a short time ago. Over the past year they have been put on display at museums, ballparks and other venues.
How Much Could Jackie Robinson's Original Contract Fetch?
According to Goldin Auctions, the contracts were appraised at $36 million by Seth Kaller. The rare documents expert has appraised many historic documents over the years including Abraham Lincoln-signed copies of the Emancipation Proclamation and copies of the U.S. Constitution signed by Benjamin Franklin.
Ten percent of the sale price of the contracts will go to the Jackie Robinson Foundation.
Bidders must be pre-approved and register in advance for the auction. This can be done at the Goldin Auctions website.
Comments? Questions? Contact Ryan Cracknell on Twitter @tradercracks.