"Jack of All Trades" Creator Talks About the Hobby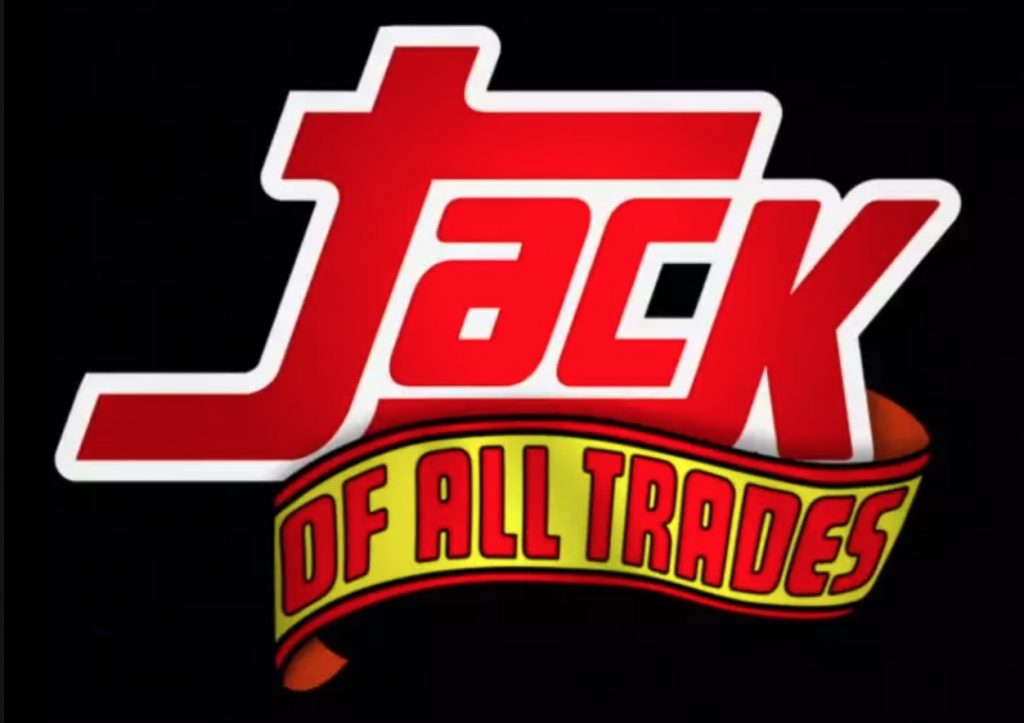 Jack of All Trades, a new documentary, shares the story of the boom and bust of collecting sports cards during the late 1980s and into the early 1990s. The film recounts the father-son relationship of Jack Stone and his son Stu, told via a documentary about the craziest days of collecting. Jack Stone, owner of Sluggers, would eventually open 11 baseball card shops around the Toronto, Ontario area. His son Stu was hooked in the Hobby as a kid and would even put some of his best cards away in boxes with the idea that they would be worth a fortune someday.
Stu's father sensed a bubble was about to burst in the early 1990s and sold off all of his store assets and shockingly disappeared from his family. Stu shares his story as to what happened during this time period and how the baseball card hobby has changed since then. Twenty-five years later, Stu is on a mission to find his father and to tell the story of what happened to the Hobby that he loved so much as a kid.
In the late 80s and 90s there were many baseball card shops throughout the world. Card collecting was booming, millions of kids were trying to find their hero's rookie cards and building their favorite sets. Jack Stone opened his first Sluggers store in 1987 in Thornhill, Ontario.
As a young collector, Stu had an advantage over his card-obsessed friends.
"I for sure had a leg up on most kids in the neighborhood who collected. I had access to all of the packs and boxes and new releases and even the Beckett's before they would hit the shelves. I was in love with the Hobby and the game of baseball itself," said Stone.
Nearly 25 years later, Stu 's documentary Jack of All Trades will first be released in Canada and the release date in the U.S. will be announced soon.
"We have had screenings in San Jose and Toronto so far and we have Calgary and some more festivals coming up. It will begin airing on TV and On Demand through Superchannel in Canada first starting May 15th. We will have a wider release in the US and hope to announce that information soon," said Stone.
Stu, like many young kids in the late 1980s and early 1990s, collected those larger-than-life figures who dominated baseball.
"First it was Darryl Strawberry and Don Mattingly. Then in '86 it was Jose Canseco. Then Mark McGwire burst onto the scene in '87 all the way until Griffey showed up in '89 Upper Deck. I would say the Don Mattingly was the match that lit the fire, Jose Canseco was the gasoline and Ken Griffey Jr. was the explosion," said Stone.
Similar to today's hobby there were even chase prospects cards that collectors were after while Stu was a kid.
"Kevin Maas, Ben McDonald, Eric Anthony, Todd Van Poppel, those were all players that collectors chased back in the day," said Stone.
Stu thought that by keeping his cards stored away, he would one day sell them and make big money.
"When my grandfather passed away, his house was being cleaned out and in the basement we found all of these boxes that had been put away in 1990 with my name on them," said Stone.
The idea of the making of this film began when Stu remembered owning a great collection as a kid and wanted to share the journey of what he had collected nearly 25 years ago.
"I knew I had a pretty amazing baseball card collection back when I was a kid and there was a chance there would be treasure within those boxes. I remembered stories of my father going back and finding his old collection of comic books and Mickey Mantle cards and thought this could be a cool thing to film," said Stone.
One of the biggest reasons card collecting took off in the late 1980s was because of the Ken Griffey Jr. 1989 Upper Deck rookie card, this card forever changed the Hobby. Every card collector wanted to get their hands on a Griffey rookie when Stu's father owned his card stores. As Griffey blew up, other prospects disappointed, like Kevin Maas, who was once labeled the next Mantle,  and card companies began to overproduce these cards.
An artificial bubble quickly burst on the value of most cards, including many that Stu collected as a kid. Stu's father Jack sensed a storm was coming in the Hobby and quickly sold off all of his stores.
"I'm not sure if he saw the writing on the wall that the bubble may have been getting ready to burst, or whether it was other personal reasons, but for whatever reason, he was completely out of the business by 1991. Hopefully the film will shed more light on that," said Stone.
The documentary also tells the story of Jack trying to find his father over two decades later, and how his father's decision when he left the hobby caused him to stop collecting as a kid.
"I think when my father got out of the business, that's when it affected me the most, because that's sort of when I got out too," said Stone.
The making of this documentary has gotten Stu fully back into the Hobby and he has noticed many changes in the hobby of collecting since his was a kid.
"I find myself in love with the Hobby all over again! I think that there were clearly lessons learned by the manufacturers over what went wrong back in the 80's and 90's as far as production goes and today the cards are designed specifically to be rare. You have guys like Trout and Harper and Judge, a lot of players to be excited about if you are a baseball fan," said Stone.
While making the film, Stu met with many companies affiliated within the Hobby to see how it's evolved.
"The cards that people can collect today are way cooler than the cards we had back in the day. The products are all really cool and each company has its own thing that makes them unique. The Sports Card Expo in Toronto was unreal. It was massive and showed me that the Hobby is very much still thriving and has a bright future. It seems like some of the bad apples of the early days have been weeded out and replaced with people who grew up loving the Hobby. I would venture to say the Hobby is better than ever today," said Stone.
Stone also learned about card grading and the role it plays in the Hobby today.
"I loved coming into Beckett and meeting the team and learning about the grading system that is the industry standard these days," said Stone.
Stu has even begun collecting again and still has some very valuable rookie cards including a Michael Jordan rookie and a Wayne Gretzky rookie in his collection.
"I have a started a new PC in the last year or so and have acquired some cool stuff, mostly Blue Jays, because that's the team I love," said Stone.
As for what was in those boxes from his childhood, Stone say's you will just have to watch the film to find out. Stu hopes that's this film will allow more kids to want to get involved in cards and thinks the Hobby is in great hands.
"Parents with kids who are sports fans will want to pass that great feeling the Hobby gave them down to their kids, and with the cool products that are out there now, I think kids will respond well when it happens.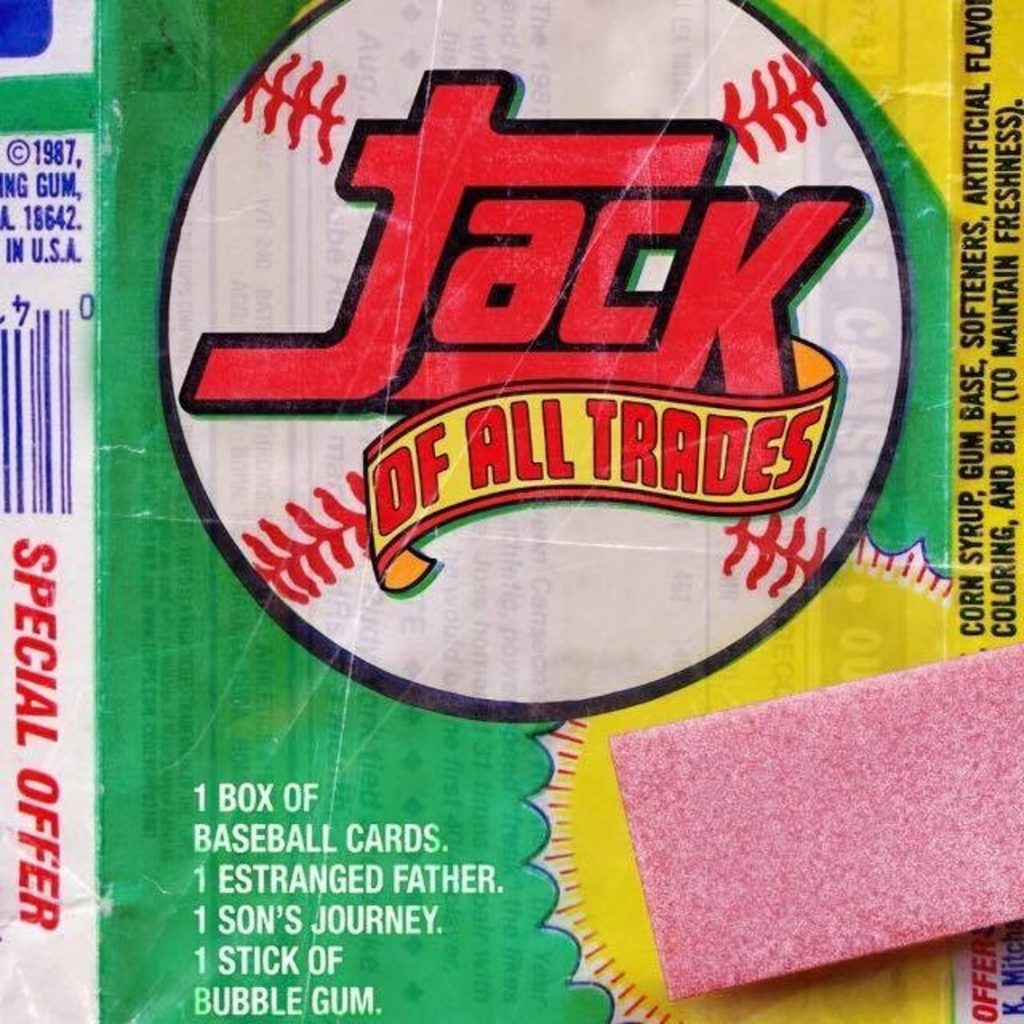 "I am proud that we finished it and that it's getting such positive feedback. The end result is a film that I am truly proud of," said Stone.
Stone says that viewers will get a sense of what collecting was like in the early years, as well as a picture of the evolution of the Hobby as a whole.
"There is a great wave of nostalgia when you watch a movie that shows you things you loved and cherished as a kid," said Stone. "This film isn't just for card collectors, there is a huge family element and a father and son story attached to this film that I think will find audiences beyond just sports fans. I hope people go out of their way to find it and watch it. I also hope people then go out of their way to find and re-discover the Hobby that we all love."
You can follow his journey on Stu's social media on Twitter: BaseballCardDoc Instagram: JackOfAllTradesDoc Facebook: Jack of All Trades – the movie.