It's A Comic Book Charlie Brown
Halloween is knocking on the door and that means it's time for The Peanuts specials to start airing. Well, if you have Apple TV you can watch them anytime you like. Either way, this is the time of year that Charlie Brown and friends find their way back onto our screens. However, their roots in comics are just as entertaining. Here are a few that helped bring Charles Schulz's imagination to all of us in our It's a Comic Book Charlie Brown list.
Tip Top Comics #173 / United Comics #21
The Peanuts first appeared in comics in April of 1952. That's when Charles Schulz and St. John publishing paired up for the release of Tip Top Comics #173. However, there may be some controversy over that as United Comics #21, which was published just a week later, also featured The Peanuts. Copyrights at the Library of Congress do record Tip Top being the first to print. Still, both issues hold their weight.
Peanuts #1
In July of 1953, United Publishing released the first solo issue of The Peanuts. It stands to reason that Peanuts #1 attracts a premium on the secondary market. Collectors can expect to pay about $1000 for low-grade examples. However, high-grade examples demand much more.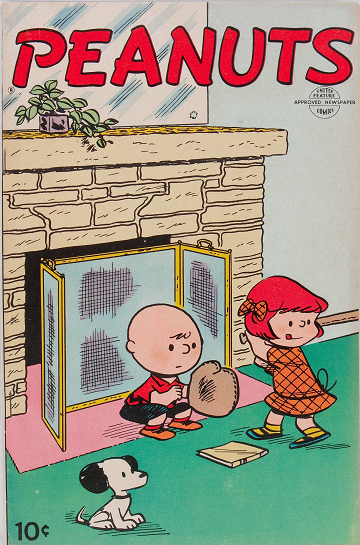 Four Color #878
Five years later, in February of 1958, Dell published The Peanuts first Four Color appearance in book #878. Written and illustrated by Dale Hale this switch in publishing brought the gang to a whole new audience. While not as expensive as United's 1953 book, Four Color #878 can still get costly.
Peanuts #5
Fast forward from 1958 all the way to 2013 and you will find Boom! Studios Peanuts #5. Though this book is nowhere near as expensive as the previous books mentioned. Still, its cover art by Vicki Scott is fantastic. Raw copies shouldn't cost more than $50 but can be cheaper than that as well.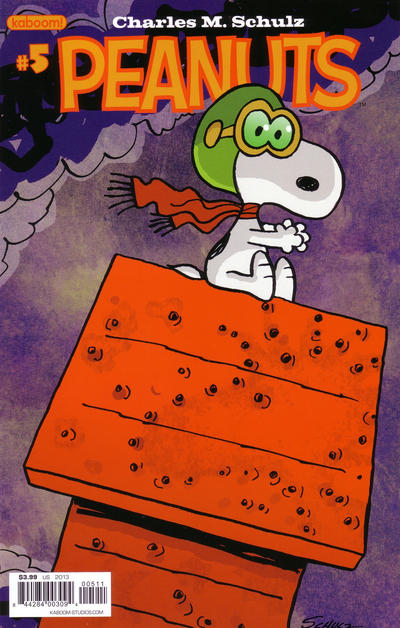 Weapon Brown #1
The final book on our It's A Comic Book Charlie Brown list is Weapon Brown #1. Not a classic telling of The Peanuts by any means, Weapon Brown is, well, different. This parody book published by Death Ray Graphics in 2006 reimagines Charlie as a killing machine. Think The Terminator but with cool jazz music.