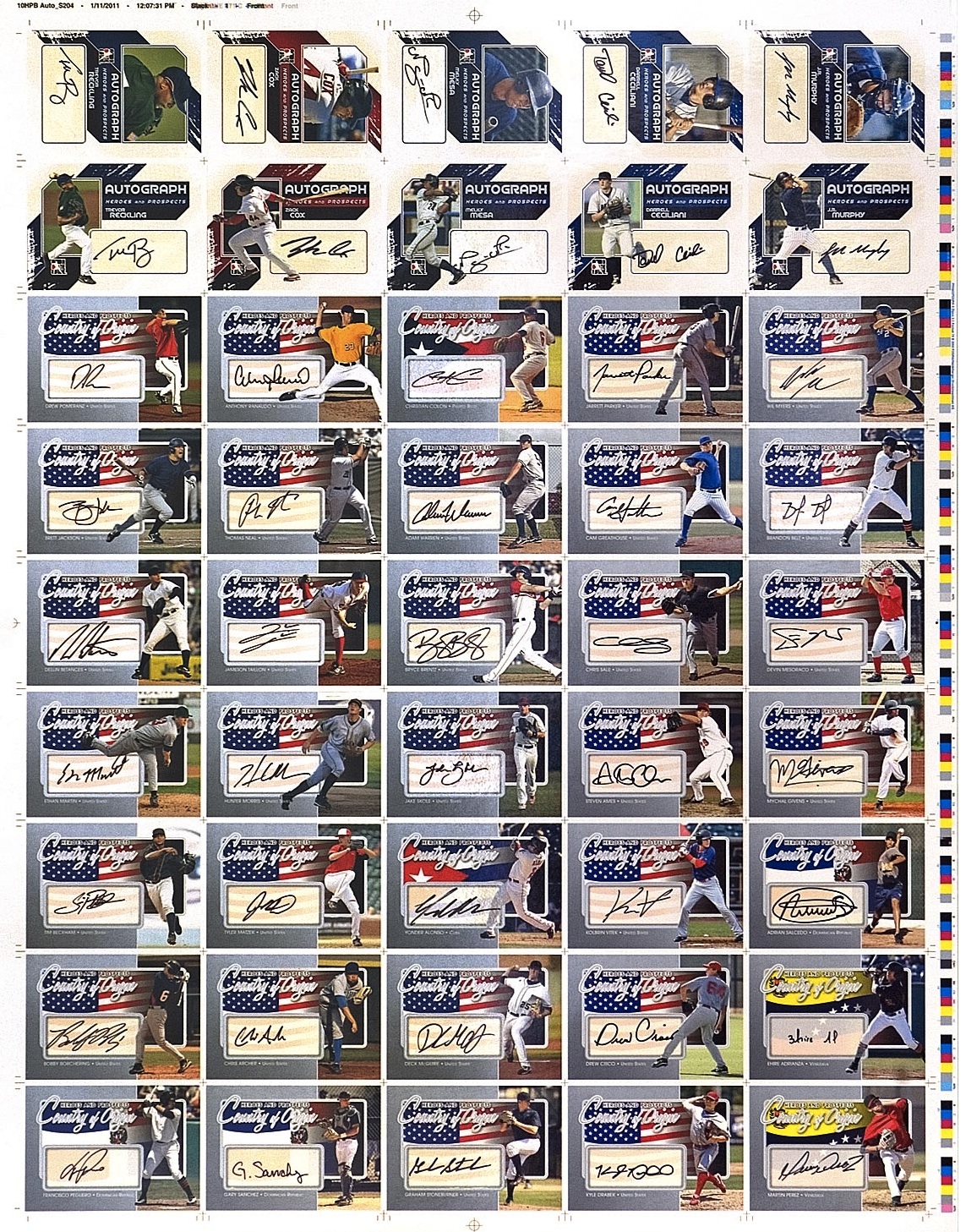 By Chris Olds | Editor
The second uncut sheet auction of autographed baseball cards from In The Game's forthcoming Heroes and Prospects Hits set has hit eBay.
All proceeds from the auction will benefit Big Brothers Big Sisters of America.
The sheet includes 45 autographed prospect cards from the inaugural product line, including autographs of Brandon Belt, Jameson Taillon, Yonder Alonso, Kyle Drabek and many more.
The bidding sits at a mere $81 after the first six bids with more than six days remaining until the auction's close. The first uncut sheet auction previously sold for $635.