ITG announces 2013 Spring Expo plans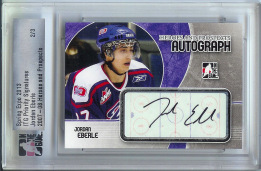 By Susan Lulgjuraj | Beckett Hockey Editor
Card manufacturers are getting ready for the Sportcard & Memorabilia Expo. The Spring Expo takes place May 3-5 in Mississauga, Ontario, at the Toronto International Center for one of the largest card shows in Canada of the year.
The Spring Expo is mostly about hockey and this gives In The Game a chance to connect with collectors.
Every year, ITG rolls out different redemption programs and this year it will feature three at its booth.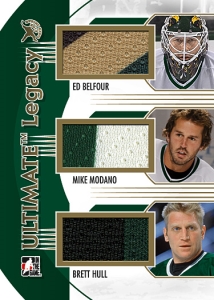 Ultimate Memorabilia 12th Edition Redemption
Open a pack Ultimate Memorabilia 12 will receive an Ultimate Legacy triple jersey card. These triple jersey cards can be found at the Spring Expo.
2012-13 Between the Pipes
For every box of 2012-13 Between the Pipes opened at the ITG booth, a collector will receive a Masked Men Redemption Card limited to a print run of 10 or 20. These cards feature memorabilia of a glove or a jersey from one of 60 players on the checklist (which has not been released yet).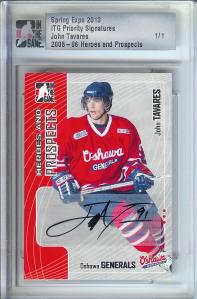 Priority Signings
Open a box of 2012-13 Heroes and Prospects and get a Heroes and Prospects Priority Signature Autographs. These cards include players who have appeared on H&P cards since the inception of the product, which includes John Tavares, Jordan Eberle and Steven Stamkos.
Susan Lulgjuraj is an editor of Beckett Hockey. You can email her here with questions, comments or ideas. Follow her on Twitter here. Follow Beckett Media on Facebook and Twitter.