Is This a Record for the Most Errors on a Baseball Card?
To put it bluntly, the 2020 Topps Total Gary Sanchez is a mess.
And it might set a record for having the most mistakes ever on a baseball card.
A little background on the card. It's number 173 on the 2020 Topps Total Baseball checklist. The card is part of the online product's second wave.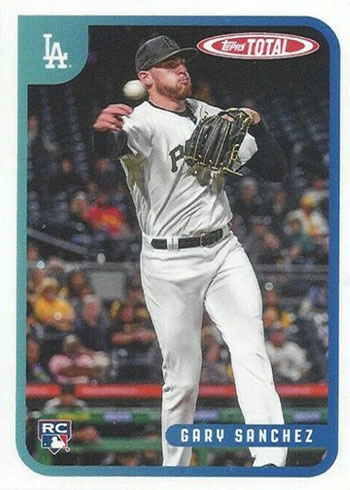 Let's get the obvious out of the way. That's not Gary Sanchez on the front. It looks nothing like him, either. And he never played for the Pirates and he's a catcher. Who is it? We'll get to that in a bit. It's actually part of a bigger problem that spans two more cards.
Up next? How about that team logo. Sanchez is definitely not a member of the Los Angeles Dodgers. He's a New York Yankee — and probably one of the most popular players on the team.
Strike two.
Let's move to the bottom of the card and the rookie logo. The two-time All-Star was a rookie back in 2016.
If you're keeping score, that's three errors on the card front. The photo isn't even a mix-up with a teammate. The only thing "Gary Sanchez" about this Gary Sanchez card on the front is his name.
Just to make things more curious, it looks like Sanchez's parallels in the set turned out just fine. That's him in the photo (and it's a solid action shot at that), he's on the Yankees and he's not a rookie.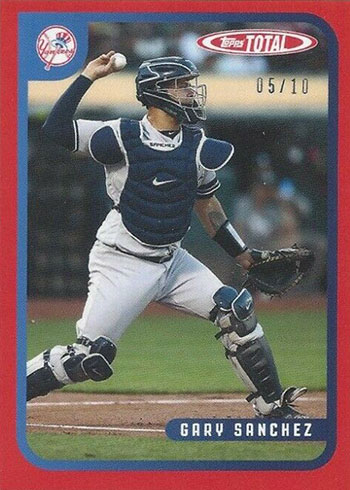 Same with Cervelli
Moving down the 2020 Topps Total checklist to #174, Francisco Cervelli, and you've got another error-laden card.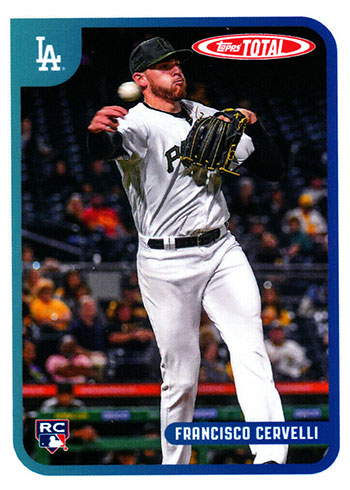 Cervelli is also neither a rookie nor a Dodger. And while he did spend time with Pirates last season, that's not him.
It's the same error trifecta as the Sanchez. His history with the Pirates makes it a little more understandable, though. Not much, especially since he's on the Marlins now.
Like Sanchez, Cervelli's parallels are fine.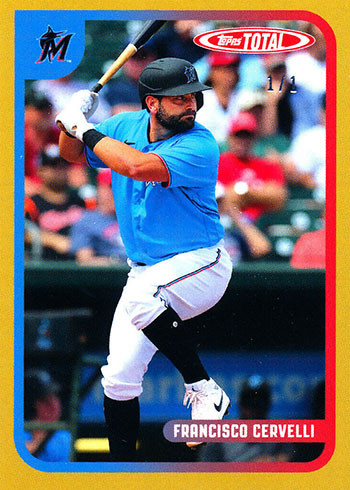 So who is the player in the photo? You have to go back to Wave 1 for the answer. Turns out it's Cervelli's former teammate, Joe Musgrove.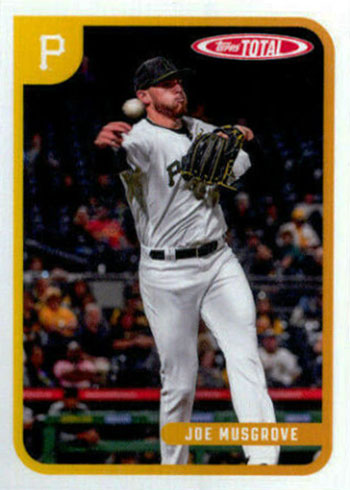 (Hat tip to Matt Major (@OACCards) for the heads up and help sleuthing.)