Is That a Gene Hackman Hoosiers Autograph in 2017 Topps Series 1?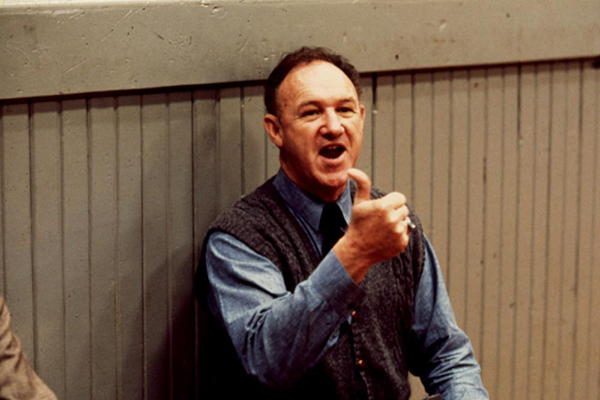 By Ryan Cracknell | Hobby Editor
As you're busy scouring the 2017 Topps Series 1 checklist for your favorite team and players, there's a good chance you might miss something — especially if you're not looking for it in the first place. And unless you were looking for Hoosiers autographs in a baseball card product, you probably weren't looking for it.
It looks as though Series 1 has a Gene Hackman autograph is part of the product.
Scan down to the 1987 Topps Autographs on the checklist and you'll notice the name Norman Dale from Hickory. That's the name of Hackman's character in the film. Hickory is the name of the small Indiana town where Hoosiers is set.
February, 2017 also marks the 30th anniversary of the movie's North American release.
The use of the character's name on the card (not the signature) falls in line with similar cards found in other recent sets. It was this way for the Bull Durham cards that were in a couple of different 2016 products, including autographs from Kevin Costner, Susan Sarandon and Tim Robbins.
Costner's signature was also included in 2016 Allen & Ginter. This time he was listed as Ray Kinsella from Field of Dreams.
Hoosiers went on to be a hit. Its popularity has stuck. Not only is it regarded as one of the best basketball films ever (sorry, Space Jam), but one of the most beloved '80s movies.
This is the first certified autograph card for Hackman
. 
He has a couple of cut signature cards. The two-time Academy Award winner's most prominent trading cards can be found in sets for the 1978 
Superman
film where he played Lex Luthor.
Comments? Questions? Contact Ryan Cracknell on Twitter @tradercracks.