Introducing … the game-used wallet?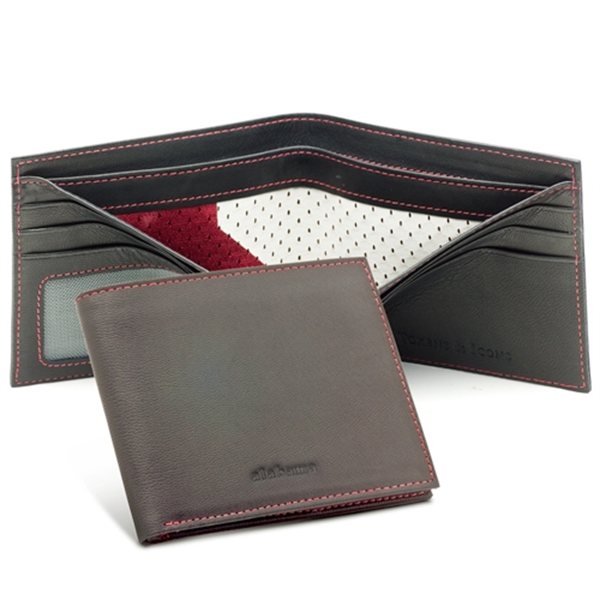 By Chris Olds | Beckett Sports Card Monthly Editor
"What's in your wallet?" has a very different meaning now.
Thanks to Berkeley, Calif.-based Tokens & Icons, there is a whole new line of game-used memorabilia out there with the practical in mind for the sports collector with everything from stadium seats to game-used jerseys making their way into high-end everyday objects that can be used.
Or should we save them to be collected?
Either way, the creativity from the company goes far beyond the $150 Alabama Crimson Tide game-used football jersey wallet seen above — in fact, Tokens & Icons is producing items for MLB, the NHL, selected college football and basketball teams, golf, tennis, the PGA Tour, vintage arenas and even the famed horse-racing venue Churchill Downs.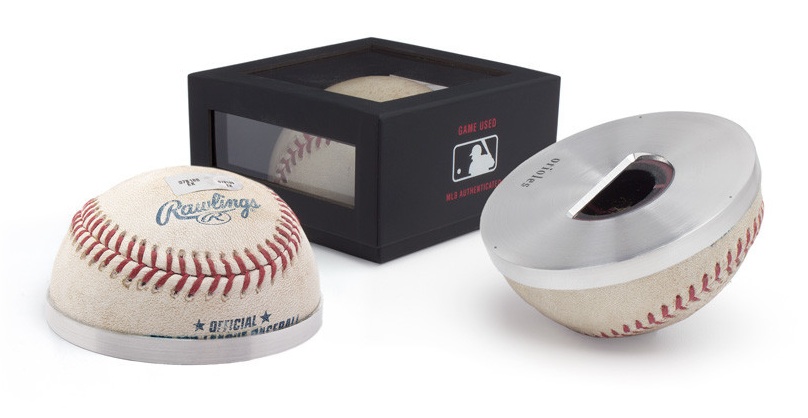 For baseball alone, there are items available for every team, ranging from game-used baseball cufflinks and money clips to bracelets, pendants and even stools using game-used items. Ballpark seats get chopped up into bracelets. Game-used bases become stool seats. Baseball bats become bottle openers — as do baseballs themselves.
For those seeking school ties, there are items available for Alabama, Michigan, Notre Dame, Ohio State, Texas A&M, Cal-Berkeley, Kansas, Kentucky, UCLA, LSU, USC, Stanford Syracuse and two venues — the Rose Bowl and the Palestra at Penn. Goalposts, stadium seats, benches, jerseys, helmets, footballs, basketballs and more can be found inside everyday items.
For the NHL, there are game-used pucks making their way into almost anything with plexiglass, sticks and seats also game for the same types of items. For the PGA, naturally golf balls and pin flags get used here. For tennis, racquets get used once again.
Seven historic venues are part of the offerings — Madison Square Garden, Boston Garden, Chicago Stadium, Maple Leaf Garden, Montreal Forum, Detroit Olympia and Bufffalo Memorial Auditorium. Seats and flooring are the items for use in these areas.
Tokens & Icons doesn't exclusively work in the sports realm, either, with subway tokens, typewriter keys, watch gears, aviation equipment and other city items making their way into everyday pieces.
For more information, click here to visit Tokens & Icons.
Chris Olds is the editor of Beckett Baseball and Beckett Sports Card Monthly magazines. Have a comment, question or idea? Send an email to him at colds@beckett.com. Follow him on Twitter by clicking here.