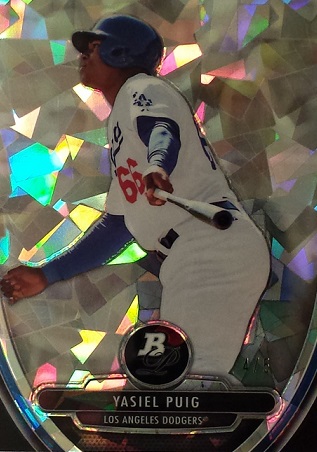 By Susan Lulgjuraj | Beckett Sports Card Monthly Editor
Every month, Beckett puts together a Hot List in its magazines with the top 25 cards of each sport.
Now, we're putting together a weekly Hot List that encompasses the best of the best because our readers have asked for more. Sometimes the list may include a player or a product instead of just one card. However, this will give collectors a look at what is hot right now.
Here's the first installment of the Friday Hot List.
1. Yasiel Puig

The hottest baseball rookie has shown no signs of stopping, and cards continue on the same trajectory. Bowman Chrome, Pro Debut, Inception are all hot cards. Then, Allen & Ginter came out and that's what many collectors are scrambling to get.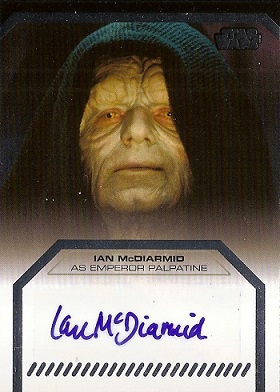 2. Star Wars Galactic Files 2 Ian McDiarmid autograph

Emperor Palpatine is getting a lot of attention in the hobby world right now. His tough-to-pull autograph cards out of Star Wars Galactic Files 2 have sold for about $400 each.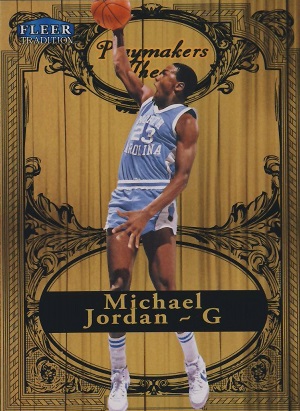 3. Michael Jordan Fleer Retro inserts

It seems anything with Jordan's name on it is going to sell well. These inserts have sold anywhere from $20 to $200.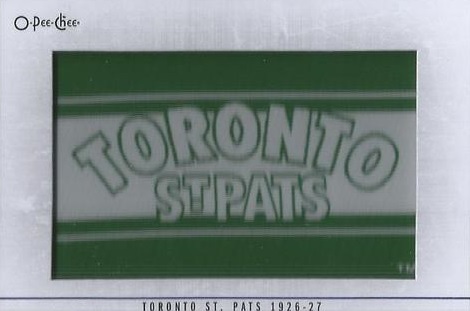 4. 2013-14 O-Pee-Chee Logo Patch cards

Lately, no one has done manufactured patch cards better than Upper Deck. It has made a number of these cards rare in 2013-14 O-Pee-Chee, which has caused quite a stir on the secondary market. A Los Angeles Kings Logo Patch from 1995-96 season sold for $625 on eBay and a Toronto Maple Leafs patch (second jersey from 1938-1963) sold for $125.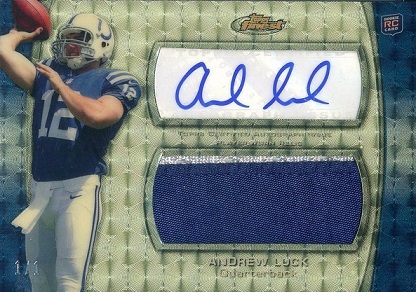 5. Andrew Luck

With preseason football starting, many collectors are focusing on the gridiron again, and the next issue of Beckett Football will have little up arrows next to many of Luck's cards.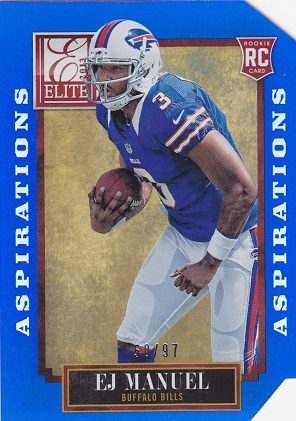 6. E.J. Manuel

When it comes to the 2013 football rookies, Manuel is the player most collectors are watching. He's not on the best team, but he's still the quarterback from this draft class that has the best chance to start. Check out his 2013 Finest auctions to see what collectors are willing to spend on him.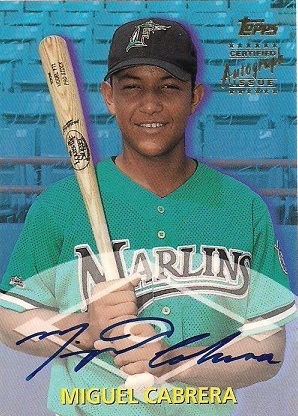 7. 2000 Topps Traded Autographs Miguel Cabrera

There was a time when people wondered when Miguel Cabrera's first-year cards would get hobby love. Stop thinking about it. His 2000 Topps Chrome Traded can top $100 and his 2000 Topps Traded Autographs has topped $1,000 with a high grade.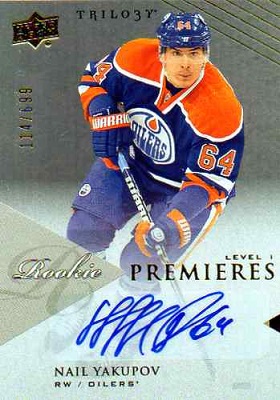 8. Nail Yakupov Autographs

Collectors waited a year to get their hands on autographs of last year's No. 1 draft pick. His Trilogy autographs numbered to 699 have sold for about $60 and his Score autographs – which very tough to pull – have sold for more than $100.
Susan Lulgjuraj is an editor of Beckett Sports Card Monthly. You can email her here with questions, comments or ideas. Follow her on Twitter here. Follow Beckett Media on Facebook and Twitter.