BGS Black is here.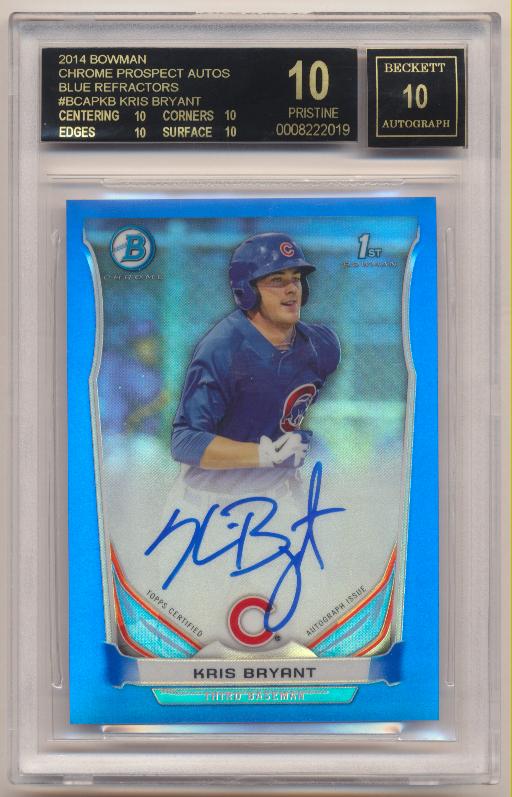 Since 1999, the search for the elusive BGS Pristine 10 has been the quest for every person that submits cards for grading or buys cards for their collection.
Beckett Grading Services is now upping the challenge.
Today, Beckett introduces the ultimate label, for the ultimate card, for the ultimate collector.
A card worthy of four "10" subgrades is worthy of a special label. Starting today, each card that reaches this quad-10 level will receive a special black label showing that the ultimate grade has been reached. The black label is for modern cards only — and not valid for any BVG cards (1980 and older).
For more information, including recasing your quad 10s, reviewing your current BGS 10s or new submissions, contact your BGS representative by clicking here.